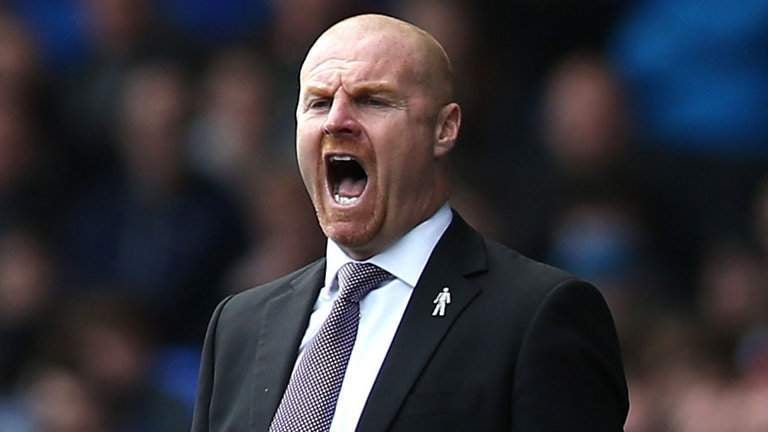 Nicknamed 'Ginger Mourinho', ex-professional footballer, centre-back and present boss of Burnley, we find out that Sean Dyche's net worth is in the millions
Sean Mark Dyche was born in Kettering, Northamptonshire, England to Alan and Patsy Dyche on June 28, 1971. His dad worked at British Steel Corporation as a management consultant, and mum was a machinist in a shoe factory. Their surname originates from Belgian and German dyke diggers.
In the late 1980s, Sean Dyche joined the Nottingham Forest youth-team, but left for Chesterfield in early 1990 without ever appearing in Forest's first team. Dyche later captained Chesterfield, which won the Division Three play-offs (1994-95) and made an FA Cup semi-final appearance (1997).
Early in his career, Dyche broke his leg, an injury that left a permanent bend in that limb and according to him affected his playing days.
In 1997, Dyche moved from Chesterfield to Bristol City, where in his first season he was instrumental in Bristol being promoted to Division One, as runners-up for season 1997-98. The next season, with Bristol relegated, Dyche was lent to Luton Town. His next move was to Millwall, and promotion along with the team to Division One in 2001-02 after winning Division Two that season. Dyche's next spell was at Watford, in 2002, which he captained in his final season in 2005.
Going to Northampton Town in 2005, he helped the team's promotion into League One in season 2005-06, as runners-up of the table. Following his release from Northampton after the 2006-07 season, Dyche retired and returned to Watford as its under-18s coach. In 2009, he was promoted to assistant manager and in 2011 he became manager of "The Hornets". With Dyche at the helm, Watford achieved its best finish in four years—11th place in the 2011-12 season. However, he was dismissed following a change in club ownership.
In September 2012, Dyche became a member of the backroom staff for the England national under-21 football team, put together by ex-Forest team-mate Stuart Pearce, but in October took over the reins of Burnley, replacing Eddie Howe. He got Burnley promoted to the Premier League in 2013-14 after a four-year gap on the wave of their best start to a season since they were established (1882) and second place in the Football League Championship.
Dyche was voted Football League Championship manager of the month twice in 2013 (September and October) and once each in 2014 (April) and 2016 (February).
Although they were relegated to the Championship in 2015-16, Burnley won that year and bounced back into the Premier League for season 2016-17, bolstered by Dyche's contract extension in February 2016. Burnley pays him a salary of £420,000 per year. (Reuters, Express.co.uk, msn.com)
Thanks to Dyche, "the Clarets" are currently at seventh in the Premier League.
Dyche lives in Northamptonshire with tennis coach wife Jane and children—Alicia (11) and Alex (14).
Passionate about travel, shoes and watches, Dyche wears a £45,000 Patek Philippe 5990/1A watch. (Daily Mail)