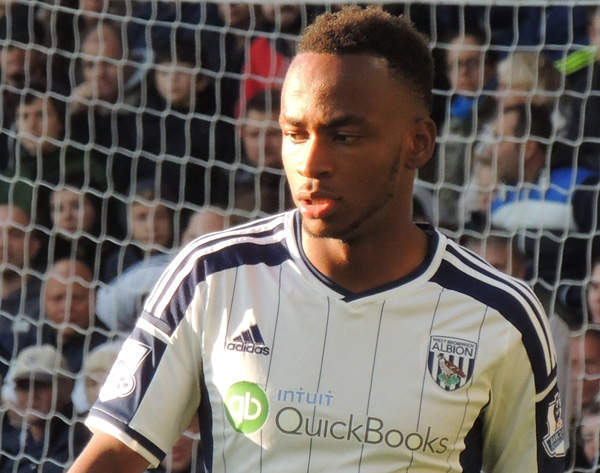 Born on August 4, 1993, a 10-year-old Saido Berahino fled war-torn Burundi, travelling alone to England to join his mother and siblings, who were already living in Birmingham as asylum seekers. With no knowledge of English, Berahino's football skills, picked up on the dusty streets of his hometown allowed him to integrate quickly into British society, but what is Saido Berahino's net worth?
In 2004, he joined the Under-12 squad at the West Bromwich Albion Centre of Excellence. Confidently advancing through West Bromwich's youth system, he inked his first deal, for one year, in the summer of 2011.
He later went on loan in October 2011 to Northampton Town in League Two for three months, where he played 14 matches and scored six times. He was lent out again to Brentford in League One in February 2012 and also played for Peterborough United before being selected for the West Brom team.
Berahino's West Brom debut came against Yeovil Town as a substitute in a second round League Cup match in August 2012.
Given his first full start in August against Newport County, the striker bagged a hat-trick in the 3-0 win at home. His first League appearance came in September 2013 against Swansea City. In the same month, Berahino scored his first Premier League goal against Manchester United in a 2-1 victory at Old Trafford.
West Brom had introduced a £5,000-per-point bonus, which meant that Berahino got a £15,000 bonus for the match apart from the bonuses gained with an earlier win over Sunderland and a draw against Arsenal.
In December 2013, his contract was extended with West Brom, to keep him at the Hawthorns until June 2017, with a reported salary of £20,000 a week.
In his international exploits, Berahino scored once for England as they went on to win the UEFA European Under-17 Championship in 2010. In August 2013, he was included in the England Under-21 team for a match against Scotland. He exhibited his striking prowess with 10 goals in 13 matches for the Under-21s, the all-time third highest tally after Francis Jeffers and Alan Shearer.
Roy Hodgson, England's manager, roped Berahino in to play for the senior squad on November 15, 2014 against Slovenia for a Euro 2016 qualifier at Wembley.
Currently, the young footballer's salary amounts to about £914,000, giving him an overall market value and net worth of £3.6 million.
Liverpool and Tottenham Hotspurs are both vying for the striker, but 'The Baggies' have no plans to let go of their new star for anything less than £16 million, according to reports.
Saido Berahino has a reported net worth of £13 million.