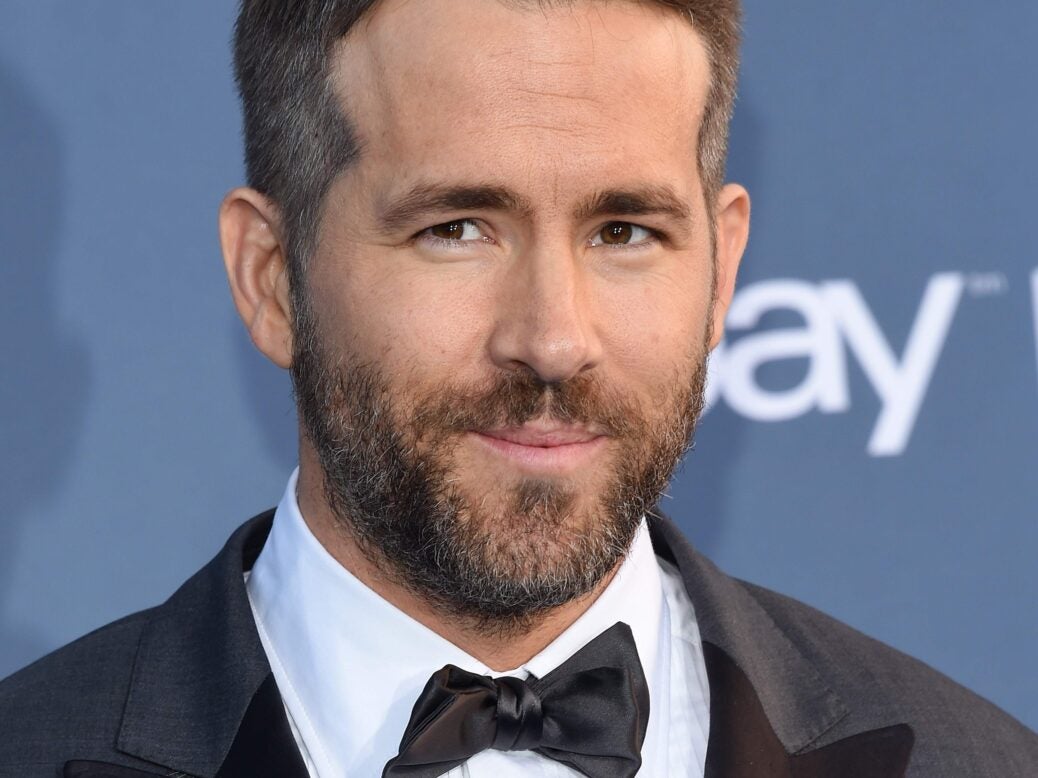 Canadian Actor and Hollywood star, famous now as Green Lantern and Deadpool, Ryan Reynolds has an approximate net worth of $65 million.
Ryan Rodney Reynolds was born to Tammy and James Chester Reynolds on October 23, 1976, in Vancouver, Canada.
His acting career began with the Canadian series Hillside (1991-1993, retitled Fifteen for the US), followed by a recurring role in another Canadian series The Odyssey (1993-1994).
How did Reynolds make his millions?

Reynolds soon acted in his first TV film My Name is Kate (1994), followed by an appearance on the TV series The Outer Limits (1995 and 1997-1998).
He then starred in Sabrina the Teenage Witch (1996, TV film), before which Reynolds acted in the TV films Serving in Silence: The Margarethe Cammermeyer Story (1995), In Cold Blood (1996) and Tourist Trap (1996).
Reynolds' other TV appearances include: The Marshal (1995), Lonesome Dove: The Outlaw Years (1995), The X-Files (1996), Scrubs (2003), School of Life (2005, TV film), My Boys (2007), Saturday Night Live (2009, host) and the BBC's Top Gear (2012).
From 1998-2001, he starred in the sitcom Two Guys, A Girl and a Pizza Place during which time Reynolds began attracting major film roles such as Coming Soon (1999), Buying the Cow (2002), National Lampoon's Van Wilder (2002), The In-Laws (2003) and Foolproof (2003).
Shedding the comic genre, Reynolds soon metamorphosed into a six-pack laden action star in Blade: Trinity (2004).
After more starring roles in The Amityville Horror (2005), Waiting… (2005), Just Friends (2005), Smokin' Aces (2006), The Nines (2007), Chaos Theory (2008), Definitely, Maybe (2008) and Adventureland (2009), Reynolds flexed his muscles again in X-Men Origins: Wolverine (2009), followed by starring roles in The Proposal (2009), Paper Man (2009) and Buried (2010).
In 2011, his titular role of Green lantern put Reynolds in the spotlight as a Hollywood star.
Reynolds then narrated The Whale (2011, documentary) and starred in The Change-Up (2011), The Safe House (2012), The Croods (2013, voice-acting), Turbo (2013, voice-acting), R.I.P.D. (2013), The Voices (2014), The Captive (2014), Mississippi Grind (2015), Woman in Gold (2015), Self/Less (2015), Criminal (2016) and Life (2017).
One of the producers for the offshoot to his character in X-Men Origins: Wolverine, Reynolds starred in the titular role of Deadpool (2016). The film raked in a profit of over $725 million, besides winning critical plaudits. (Forbes & wikipedia)
He will be seen again in Deadpool 2 (2018).
Voted The Sexiest Man Alive (2010) and Sexiest Dad Alive (2016) by People's magazine, Reynolds received his star on the Hollywood Walk of Fame in 2016.
Endorsing brands such as Nissan, Hugo Boss, Off-Leash K9 Training and Piaget Swiss watches, Reynolds' charity works include supporting the Michael J. Fox Foundation for Parkinson's Disease.
Reynolds owns a Ducati Paul Smart 1000 sports bike, a Triumph Bonneville, a custom-made 1964 Triumph 650 (or 9'O Clock Gun) and a Triumph Thruxton cafe racer. His four-wheelers include a red Dodge Challenger SRT8 and a Lamborghini convertible.
Reynolds married actress Blake Lively in 2012. They live with their two daughters James and Ines at their $$2,350,000 country home in Bedford, New York. His earlier $1.7 million house at Sunset strip, Hollywood Hills was sold for $1.4 million.
His upcoming film The Hitman's Bodyguard is slated for release in August 2017.