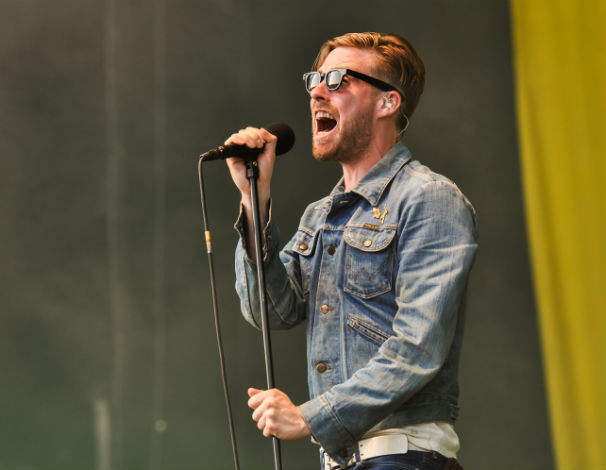 Ricky Wilson is estimated to be worth £6.9 million.
He was born in Keighley, West Yorkshire, on January 17, 1978 and first began singing for a band called Runston Parva, while simultaneously teaching for a year at Leeds College of Art.
How did Wilson become lead singer of a popular boy band?

In 2003, a five-piece band out of Leeds called Kaiser Chiefs was formed with Wilson as lead singer and lyricist. During their early days, Wilson's trademark wardrobe of waistcoats, stripy blazers, winkle picker shoes and turn-up jeans went on to win the Shockwaves NME Award For Best dressed Person in 2006.
Kaiser Chiefs' debut album Employment was released in 2005 and peaked at number two on British charts, winning them multiple awards at the Brit Awards in 2006.
Their second album reached top spot in the UK charts in 2007, with the lead single Ruby becoming Kaiser Chiefs' bestselling single in the UK charts.
In 2008, they released their third album Off With Their Heads, which peaked at second spot, while their fourth album, The Future Is Medieval, released in 2011, ranked 10th on the charts.
Released in April 2014, the band's fifth album Education, Education, Education & War debuted at top spot on the UK charts
Other successful songs of Kaiser Chiefs include Oh My God, Everyday I Love You Less and Less, I Predict a Riot and Never Miss a Beat.
Apart from singing, Wilson has also appeared on BBC shows such as the panel games Never Mind the Buzzcocks (2005 and 2006) and Shooting Stars (2009).
In 2009 he played a small part in St Trinian's 2: The Legend of Fritton's Gold (2009) and appeared in a background role in Harry Potter and the Deathly Hallows – Part 1 (2010).
In January 2014, Wilson abegan coaching on the third series of The Voice UK with Kylie Minogue, joining Tom Jones and will.i.am.
Wilson owns a house in Leeds.