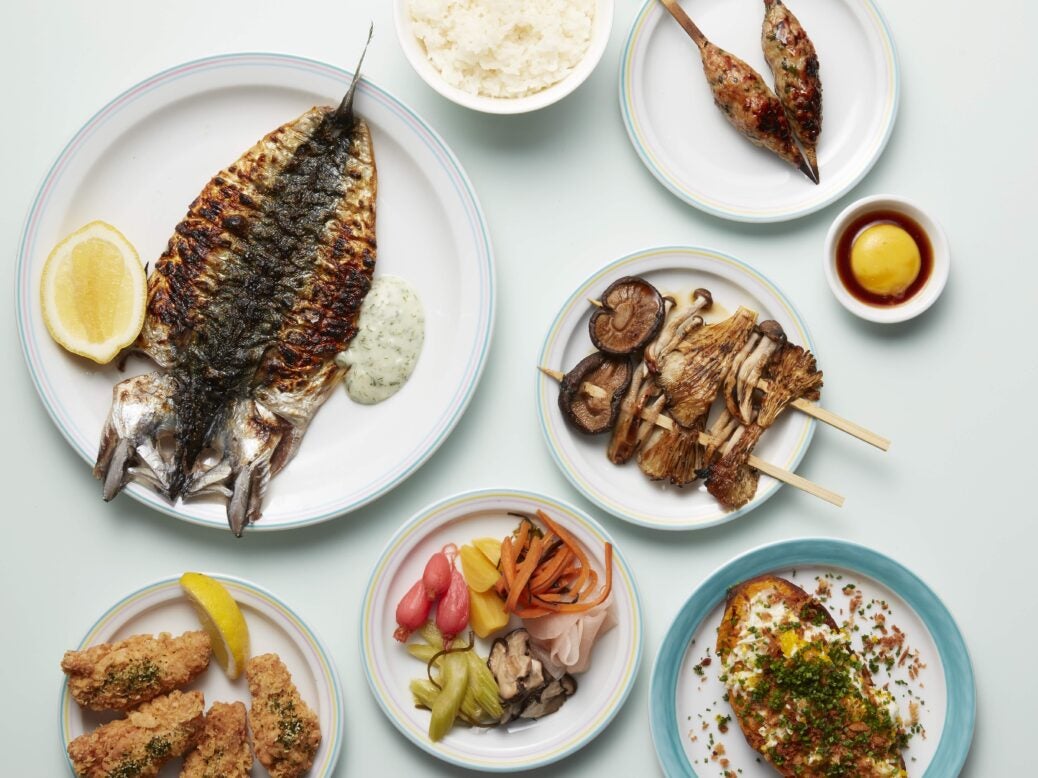 Emelia Hamilton Russell dines at Jidori, and finds the tiny, tasty dishes and endless carafes of sake rather moreish.
With French doors spread wide onto a dusty Covent Garden Street, Jidori has the immediately charming effect of being connected to, yet apart from, the outside world. Stepping over the threshold, we are spectators to the hustle and bustle of a London scorcher, sheltered from the heat and noise and pungent smell of melting tarmac.
In keeping with the Japanese street food aesthetic, the restaurant is tiny, with the dining room about three tables wide and two deep. Nevertheless, we are well spaced, and the buzz from outside gives the impression of a busy dining room. Settling down, hot and tired after a day in an un-airconditioned office, we order cocktails. These are enjoyable, even if they do succumb to the temptation to put a themed twist on traditional drinks. My dining partner's Old Fashioned is described as a 'Japanese Old Fashioned', with little to distinguish the taste.
The restaurant conforms to a model ubiquitous in the London pan-Asian scene: take the traditional yakatori chicken skewers, miniaturise all the sides and extras, and serve as a tapas-style selection of small plates. Jidori, which takes its name from a special breed of free-range chickens renowned for their flavour and freshness, does this very well. We order a couple of their set dinners: yakatori, rice, some small plates. The yakatori themselves are wonderfully salty and tender. However, it is the small plates which are really outstanding.
One particular highlight is the Onsen egg. The waitress – friendly and knowledgeable without being invasive – recounted the story to us: the eggs are modelled on a Japanese tradition where people take eggs to a hot spring and wait for the holy, health-giving, warm waters to cook them slowly. The process is so slow that the poached eggs take 45 minutes, a painstaking affair that's replicated in the Jidori kitchens. I have never before experienced an egg so velvety rich and with salt, togarashi, and tare (a Japanese dipping sauce), they are delightful.
Almost as good were the prawns, similarly well-advised by the waitress. We suck the heads off as instructed, finding them a salty, tangy, with the taste of the sea mingling with the smokiness to create a smooth, rich effect. Pudding is a purin, a strange icy crème caramel-esque concoction. Enjoying the food and the evening immensely and keen to prolong the moment before we must re-join the Covent Garden crowds, we order a carafe of sake, and then another.
Emelia Hamilton-Russell is a writer at Spear's