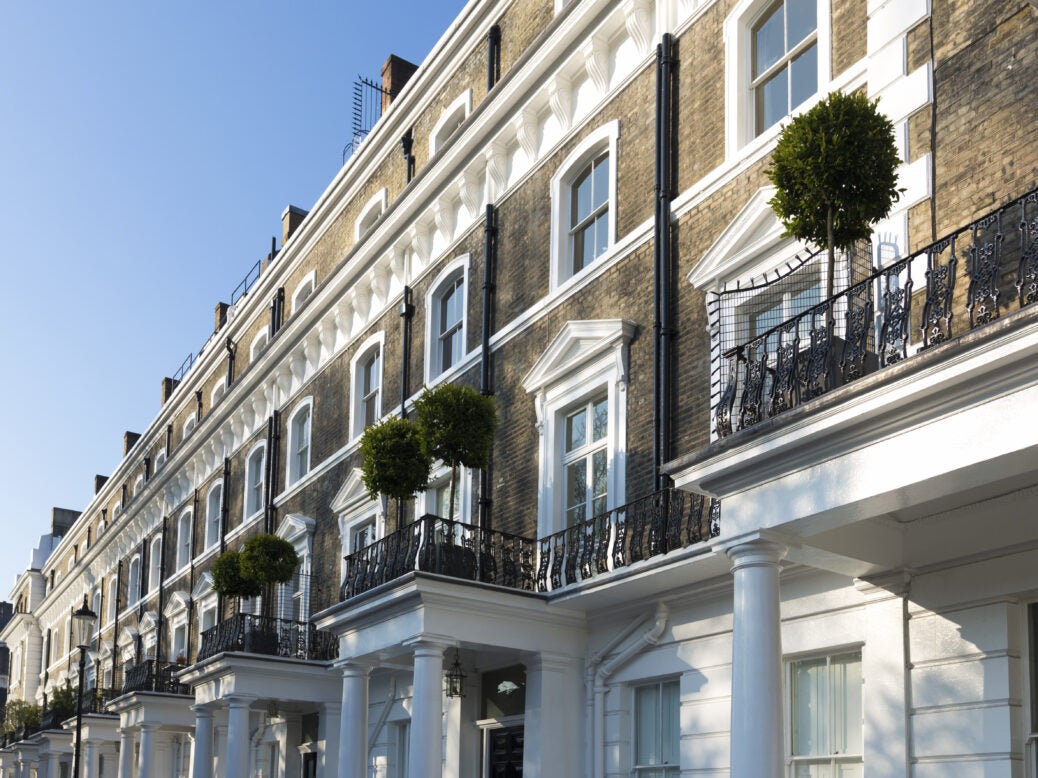 Is a public register of beneficial owners of UK property really the right way to keep track of foreign companies who own property? Perhaps not, writes Arabella Murphy, founding director of Propitious (London) Ltd
In November 2021, a question raised in the House of Lords once again brought up the subject of a register of beneficial owners of UK property. The idea is that the new register would give the names of the 'ultimate beneficial owners' of any foreign company that owns property in the UK.
It's said that the UK's current system of registering only the immediate owners makes the property market a hotbed of corrupt or criminal investors. For that to be true, you might think it would require a number of anti-money laundering failures by the lawyers, fiduciaries and other professionals involved in registering the company abroad, and in the purchase of the property. No system is perfect, so there must be exceptions — but are there really 'substantial chunks' of London 'owned anonymously by powerful and dubious men from authoritarian countries,' as Lord Wallace of Saltaire put it?
The solution offered is to publish the names and addresses of the shareholders of overseas companies, or the beneficiaries of the trust which owns the company. In other words, the proposal is to make public the details of every apple in the barrel in case one of them turns mouldy.
The big question is why this information needs to be public, rather than just known to the proper authorities. It seems to be a kind of political virtue-signalling, the message it sends being more important than examining the facts.
There is tendency in some parts of the media, to conflate privacy and secrecy. And I've often talked about the difficulty of believing that just because someone is wealthy, we should know everything about their private affairs. If you're buying a house in London not in your personal name, there could be a bad reason for that, but there are innumerable innocent ones — not least, if you're wealthy or well-known, concerned about protecting your family, or not wanting journalists on your doorstep. Just because you've never heard of a particular Russian businessman doesn't mean that his rivals haven't.
So what should families do? Although there is no timetable for introducing the new register, sensible families will probably give thought to this now, rather than being blindsided when its introduction is imminent.
The choices sound like a surreal version of the game 'Would you Rather': do you sell the property? Accept that your details are public, and hope that the search engine is clunky enough that it's hard to find you? Find some new ownership arrangement which is less likely to disclose private details?
Advising on big decisions of this kind involves helping a family think clearly through a combination of issues, from their use of the property, to the direction of travel on global transparency rules — there's no point making a change which will itself be superseded in a few years, or creating a complex arrangement which attracts more curiosity than a vanilla one. Fortunately — or not — tax is not one of the factors that families need to weigh, as UK Inheritance Tax is now charged on foreign ownership structures with UK real estate.
The funny thing is, there is already one public register which recognises the tension between public interest (or media interest) and the right to privacy. That's the Companies House register, where a director or 'person with significant control' of a company can apply to have their details withheld from the public record, for example if their personal safety could be compromised. Perhaps, when the time comes to introduce the register of beneficial ownership, the legislators will remember that.
Arabella Murphy is the founding director of Propitious (London) Ltd, a strategic consultancy focusing on risk planning, family governance and mediation.
Image: Shutterstock