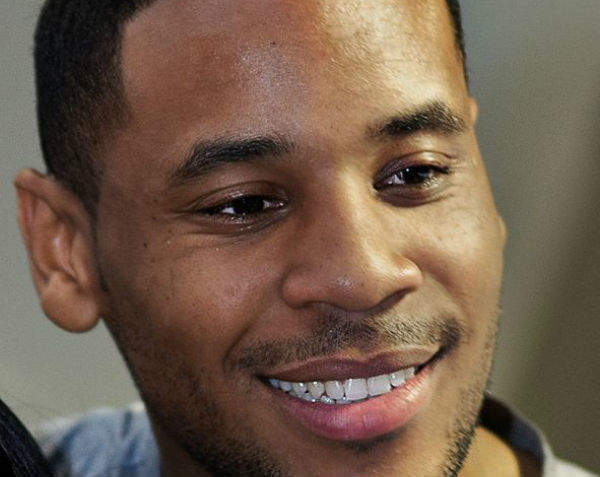 Born to Ghanaian parents on May 31, 1983 in Archway, London, Reggie Yates is estimated to be worth over £2 million. He began his TV career as an eight-year-old with the comedy Desmonds. Soon after appearing on the sketch comedy A Bit of Fry & Laurie, he spent a year on Channel Five's Family Affairs, then had roles in The Bill and Agent Z and the Penguin from Mars (1996). Yates then went on to work with Fearne Cotton, hosting GMTV's Diggit (1998).
A career start in TV, how did Reggie Yates start a radio career? How did he make his millions?

He quickly turned to radio hosting at BBC Radio 1Xtra in 2001. While acting in Grange Hill (2002), a BBC kids' cult series, he and Cotton hosted Smile (2002-2004), another BBC Two children's show.
Yates' breakthrough came with BBC's primetime show Top of the Pops (2004 to 2006), co-hosted with Cotton. At CBBC, he hosted quite a few top shows, namely Beckham's Hot Shots (2004), Escape from Scorpion Island (BBC 2007), Mighty Truck of Stuff and Only in America (2005). Yates co-created and also acted in UGetMe (2003) and The Crust (2005). He also played a part in the third series of Doctor Who (2007).
He joined Cotton again to host The Radio 1 Chart Show (2007-2009) and simultaneously hosted The Request Show With Reggie Yates on BBC Radio 1. He also hosted Dance Factory and The Official Chart With Reggie Yates and left in December 2012.
In 2009, when the MOBO awards left London for Glasgow for the first time, Yates was there to co-present the awards. He then compéred BBC Three's Move Like Michael Jackson and also appeared in ITV2's Trinity.
Once again partnering with Cotton, Yates presented BBC Three's live coverage of Glastonbury, Reading, T in The Park and Big Weekend music festivals (2010 and 2011).
In 2011, he lent his voice to the title character of CBeebies Rastamouse and appeared in Demons Never Die, his first film. That December, Yates also presented BBC One's Christmas Top of the Pops (repeated in 2012).
Trying his hand at documentary film-making early 2011, Yates made Autistic Superstars (nominated by the Royal Television Society) triggering him to make another series Tourettes: Let Me Entertain You. He then made Reggie Yates: Teen Gangs (2012) for BBC Three, about teen gang culture in Britain, and later filmed Reggie Yates: Extreme South Africa (2014, BBC Three) and Reggie Yates' Extreme Russia (2015, BBC Three), both about extreme communities.
Yates also presented BBC One's The Voice UK in 2012 and 2013, and has been hosting for ITV2's reality show Release the Hounds since 2014.
Showcasing his writing and directing talents, he made two short films: Patriarch (2013, Channel 4) and Date Night (2014) — winner of Best UK Short Film at the London Independent Film Festival.
Engaged to model Tia Ward, Yates supports quite a few charities including Comic Relief, Catch 22 and UNICEF.