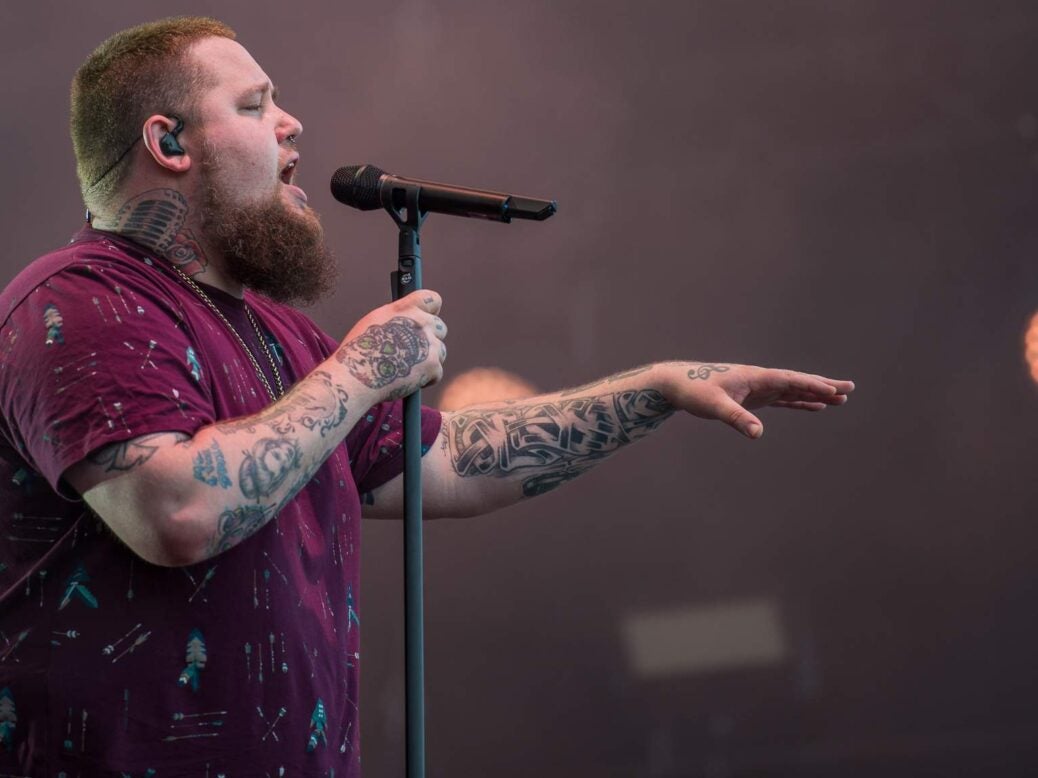 Born in Uckfield, East Essex, on January 29, 1985, Rory Charles Graham grew up imbibing a love for music from his parents; especially his guitar-playing father. Adopting the moniker Rag 'n' Bonez from Steptoe and Son, a British sitcom from the 1960s, he began MCing when he was just five years old.
Growing up, he learnt to play the guitar and wanted to become a jungle MC at 15. However, preferring to perform live, Rory Graham sang in pubs and clubs around Uckfield before moving to Brighton, where he started rapping. On one occasion in a London pub, upon his dad's insistence, Rag'n'Bone Man sang an old blues song, which infused the crowds with higher spirits and endeared them to his vocals.
A self-taught musician, Rag'n'Bone Man soon became a familiar figure at Brighton's longest-running hip-hop night event Slip Jam:B and then joined his friend Gi3mo's rap group Rum Committee. For almost 10 years, he was a permanent fixture of Brighton's hip-hop scene.
Rag'n'Bone's eight track Bluestown EP (2012) was soon released following Rum Committee's own album Boozetown (2012). After clips of Bluestown were sent to promoters by his girlfriend Beth Rouy, attracting show bookings, Rag'n'Bone released the albums Dog 'n' Bone EP (2013) and Put That Soul on Me (2014), through the hip-hop label High Focus.
In 2013, Rag'n'Bone quit his job as carer for patients suffering from Asperger's syndrome (working there since 2009) and signed a contract with American music publishing company Warner Chappell.
Next, he collaborated with independent record label Best Laid Plans Records to release the EPs Wolves (2014) and Disfigured (2015).
In July 2016, Rag'n'Bone created his first hit, the bluesy gospel single "Human"—released on Columbia Records through Sony Music. "Human" climbed to top spot in the singles charts of Germany, Austria, Switzerland and Belgium, and achieved Gold certification in the same four nations along with Sweden Italy and the Netherlands. He gained greater UK coverage, come September, after performing the single on BBC's Later… with Jools Holland, with the host himself accompanying Rag'n'Bone.
"Human" was also chosen as theme music for the video game trailer Mass Effect: Andromeda, the Amazon Prime series Oasis, the trailer of the 2017 movie Thank You for Your Service and the TV series Inhumans.
In February 2017, Rag'n'Bone launched his debut album, Human, which became the decade's fastest-selling male debut album, with recorded sales of 117,000 copies in the first week—beating Ed Sheeran (2011) and Sam Smith's (2014) debut album records. Rag'n'Bone was nominated for Artist of the Year and Human went on to grab the BBC Music Award's British Album of the Year. (Sun)
Other awards for Rag'n'Bone Man in 2017 include two Brit Awards (the British Breakthrough Act and Critics' Choice Award), International Newcomer and International Male Artist at the Echo Awards (Germany), and International Breakthrough of the Year at NRJ Music Awards (France).
Rag'n'Bone Man was again nominated for two Brit Awards: British Album of the Year and British Male Solo Artist, in 2018. "Human" won the Brit Awards' Best British Single of the Year.
Rouy—Rag'n'Bone's girlfriend of eight years—gave birth to their baby boy, Reuben, in September 2017.