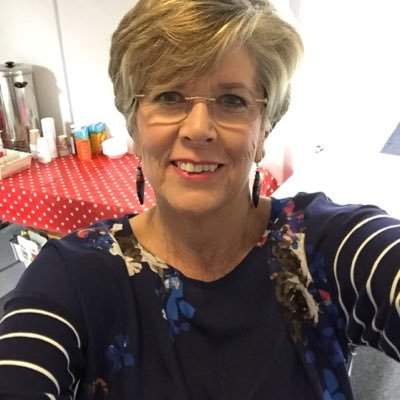 Cookery doyenne, restaurateur, author and TV presenter, Prue Leith's net worth is estimated to be in the millions.
Boasting Scottish heritage, Prudence Margaret Leith was born on February 18, 1940, in Johannesburg, South Africa—her father Sam Leith was a director of the ICI subsidiary African Explosives.
How did Leith make her millions?

Completing schooling from St Mary's School, Waverley, Johannesburg (where her love for writing began), a 17-year-old Leith joined the University of Cape Town trying out Fine Arts, Drama and Architecture…unsuccessfully.
She soon set off for Sorbonne to learn French, but got hooked to baking instead. Leith shifted to London, joining the culinary and hospitality school Cordon Bleu.
Leith's culinary business began in 1960 from a bedsit in Barons Court, Greater London, cooking for a firm of solicitors. This grew to dinner parties, weddings and balls. Continuing until 1964, her party/event catering business expanded to Leith's Good Food.
Soon emerged the Michelin-starred Leith's restaurant in Kensington Park Road, Notting Hill (1969), Leith's School of Food and Wine (1974, launched with Caroline Waldegrave, head cook at Leith's Good Food), Leith's Management and Leith's Events and Parties. Although her culinary group's turnover was £15 million in 1993, she sold off her food interests in 1995 to pursue novel-writing.
Leith's School of Food and Wine was voted Best Cookery School in 2014 by the readers of Food and Travel magazine.
In 1996, she agreed to the establishing of The Prue Leith Group in South Africa. Operations opened in 1997 with the Prue Leith College of Food & Wine (renamed Prue Leith Chef's Academy) and Odd Plate Restaurant (renamed Prue Leith's Restaurant).
Leith's first cookbook was the catering manual Leith's All Party Cookbook (1972) followed by Leith's Cookery Course: A Guide to Perfect Cooking (1979), Leith's Cookery School (1990), Prue Leith's Cookery Bible (1991, co-authored with Caroline Waldegrave), Leith's Complete Christmas (1992), Leith's Book of Baking (1993), Leith's Vegetarian Cookery (1993), Leith's Contemporary Cooking (1994), Leith's Guide to Wine (1997), Prue Leith's Cookery School (2003), The Gardener (2007), Relish: My Life on a Plate (Memoir, 2012), and Leiths How to Cook (2013).
A "cookery correspondent" at the Daily Mail, Sunday Express, The Guardian and Daily Mirror, Leith was honoured with the Veuve Cliquot Business Woman of the Year (1990), OBE (1989) and CBE (2010).
Leith soon quit her food columns to write her first novel Leaving Patrick (1999), followed by six more: Sisters (2001), A Lovesome Thing (2004), Choral Society (2009), A Serving of Scandal (2010), Laura's Story: Book 1 of The Food of Love trilogy (2015) and The Prodigal Daughter: Book 2 of The Food of Love trilogy (2016).
A judge on BBC Two's The Great British Menu (2006-2016), Leith is rumoured to be replacing the 81-year-old Mary Berry this year as judge on Channel 4's The Great British Bake Off, alongside Paul Hollywood.
Careful with her assets, she has divided them into equal thirds comprising liquid money, property and shares.
Leith's past and present charities include Focus on Food, School Food Trust, The British Food Trust, the Food Foundation, Esmée Fairbairne foundation, and Dignity in Dying.
Marrying South African author Rayne Kruger in 1974, in London, Leith has a son, Daniel, through him, who quit being advisor and speechwriter to David Cameron to look after Only Connect, a charity for prisoners and ex-offenders. Their adopted Cambodian daughter Li-Da is now a film maker. Kruger died in 2002, aged 80.
After a relationship (2007-2010) with pianist, businessman and long-time friend, the 76-year old Sir Ernest Hall, Leith recently married retired clothes designer and old neighbour Johnny Playfair in October 2016.
The culinary expert was made the new chancellor of Queen Margaret University (QMU) in Edinburgh, in October 2016.