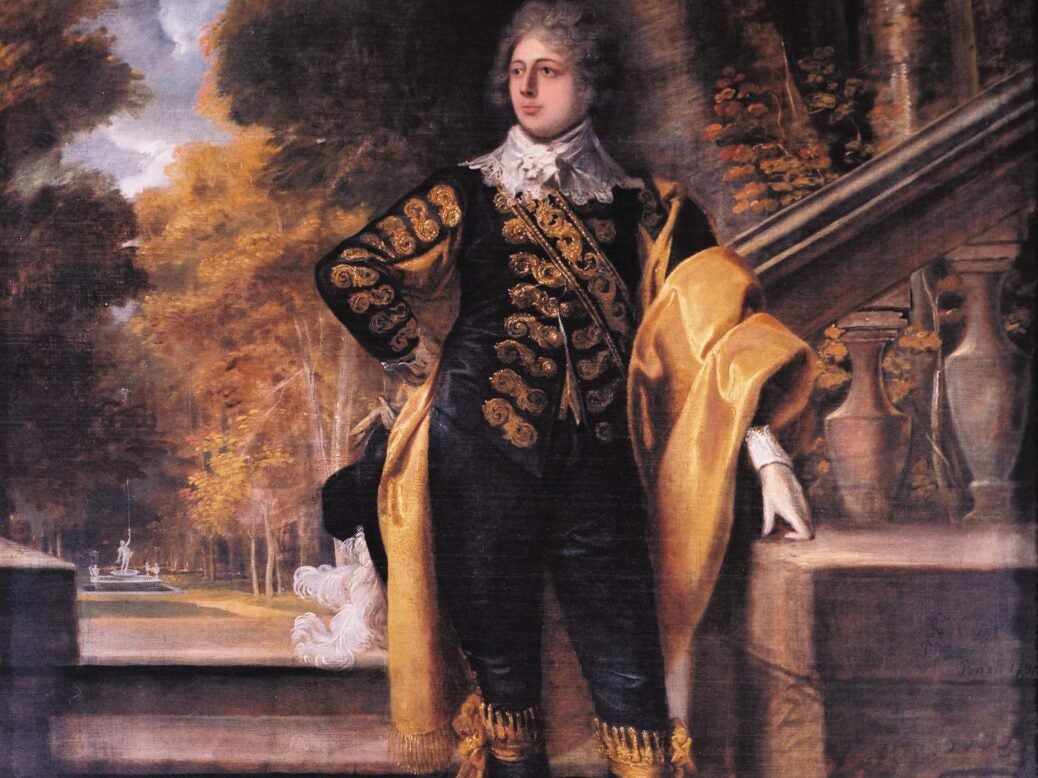 Powderham has lived through far greater upsets than coronavirus and it's still there. There's something heartening about that.
At the height of lockdown, Dylan Thomas – photographer, not drunken Welsh poet – and I launched a publishing company, Triglyph Books, whose first title is Old Homes, New Life.
It's about 12 country houses and how they're faring now. The only good thing to be said of the timing was that it provided an appropriate moment to reflect on the long history of the places we featured, most of which had been owned by the same families for more than 500 years.
Powderham Castle, for example, has been held by the Courtenays since the original stout hall was built by a younger son of the Earl of Devon in the late 14th century. History puts recent events in perspective. When that first nucleus of Powderham was constructed, England was still absorbing the effects of the Black Death, a disease that originated in Asia, travelled along the Silk Road before making landfall, via Italy, on the south coast.
No hand sanitiser, no face masks – a third of the population died. They were unsettled times. The reign of Richard II ended in the King being deposed and murdered, which led ultimately to the Wars of the Roses.
Powderham was besieged, a battle fought, mayhem and bloodshed ensued. It was no better during the English Civil War, when the Courtenay of the day, Sir William, fought bravely for the King. Powderham was abandoned.
Another Sir William returned around 1710, and in the 1750s superb but otherwise unknown craftsmen created one of the greatest Rococo interiors in Britain, smothering the staircase hall in stuccowork: helmets, shields, medallions, apples, bunches of grapes, violins, pan pipes, oboes and arrows in quivers, suspended from bows of waving ribbon – all in high relief. It's like a Devon cream tea, excessive but irresistible.
But Powderham's troubles weren't over. In 1788, the 3rd Viscount Powderham became owner. Famously beautiful as a boy, he had the nursery nickname of Kitty, which stuck. The fabulously rich collector William Beckford (who amassed his fortune from sugar plantations in the West Indies, worked by slaves) fell for him, and after an incident at Powderham – observed through a keyhole – when Kitty was 16, Beckford had to live abroad.
At 21, Kitty looked magnificent in masquerade dress – a gold cloak and enrichments over a van Dyke suit of black velvet – for his comingof-age ball. But as a homosexual he also had to flee Britain. Fortunately, his cousin and heir, the 10th Earl of Devon, had the money to add battlements and a courtyard – making the castle even more castle-like – in the 1840s.
That more or less closed the chapter on the architecture of the house, but another opened in the 20th century, when, by unlucky chance, the 14th, 15th and 16th Earls of Devon – all brothers – died within eight years of each other.
Shades of Kind Hearts and Coronets. The death duties were crippling. Then came the Second World War, on the eve of which the 17th Earl rattled society by marrying a divorcee, Venetia, Countess of Cottenahm.
Venetia, however, was a lady of spirit.
She gave birth to the present earl's father on the state bed, while a few miles away Exeter was being bombed. So behind Powderham's stately façade lies a history of turmoil, war, personal anguish and taxation. Which is usually the way with country houses. They have endured, but history was not always kind; it wasn't to many people.
While ambitious country-house-owning families risked being beheaded if they picked the wrong side, and the burdens of running their estates, even today, might be considerable, their load was a lot lighter than that of the labourers who worked their fields.
Read the 'Thresher Poet' Stephen Duck for a description of their back-breaking toil in the 18th century. God, life was a bitch. It hasn't been for the Boomers, though. Born comfortably after the Second World War, we've lived in a bubble of prosperity, personal security, good healthcare, increasing life expectancy: the wars in which Britain has been engaged haven't affected our lifestyles one jot. What luck.
We were dealt all the aces. History suggests human life isn't meant to be so good. It may not be in the future, so let's make socially distanced hay while we can.
Powderham has lived through far greater upsets than coronavirus and, you know what? It's still there. I find that heartening.
Clive Aslet is a former editor of Country Life