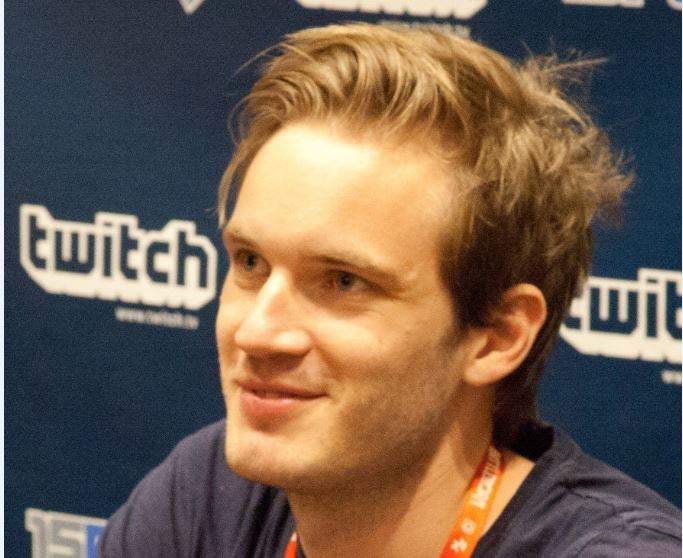 PewDiePie is reportedly worth 20 million dollars and has over 66 million online followers.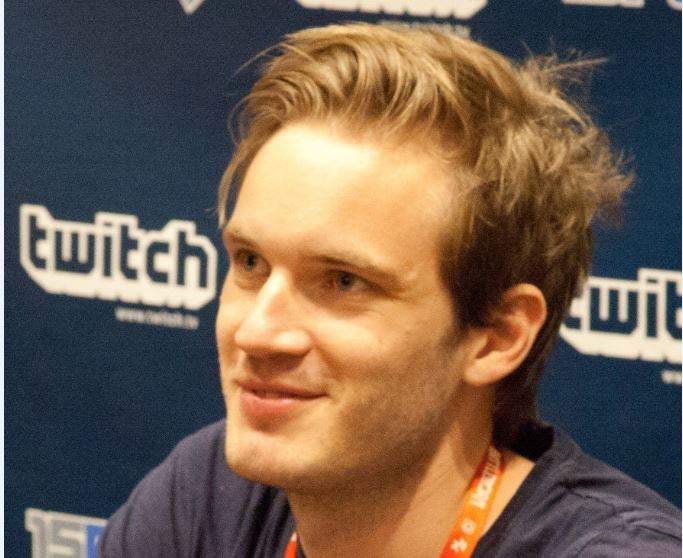 Who is PewDiePie?
PewDiePie aka Felix Arvid Ulf Kjellberg, is a YouTube, video game commentator and vlogger with over 66 million followers.
Childhood
Felix was born to Ulf Christian Kjellberg and Lotta Kristine Johanna Hellstrand, in Gothenburg, Sweden on October 24, 1989. He enjoyed drawing video characters as a schoolboy often missing classes to dedicate time to gaming.
Education
Graduating school in 2008, he enrolled at Chalmers University of Technology to study industrial economics and technology management, but dropped out in 2011. A love for Adobe Photoshop plus a sudden interest in creating YouTube videos, dampened by nil support from his parents, saw him selling hot dogs and Photoshop art in order to buy a computer.
Early career
Felix Kjellberg's YouTube career began with the account Pewdie ('Pew' denoting the sound of lasers and 'die' meaning death), but forgetting the password he had to re-register in 2010, this time renaming his account PewDiePie.
He started by uploading videos under 'Let's Play'—mostly horror game commentaries. He progressed to uploading animated and live-action shorts, music and weekly vlogs (Fridays with PewDiePie), in 2011.
PewDiePie's online success
PewDiePie's fan base reached two million in September 2012 and went on to take the number one position on YouTube's channel ranking.
In November 2013, PewDiePie became the first vlogger to reach 19 million subscribers with nearly 1.3 billion video views.
December 2014 saw PewDiePie become the most popular YouTube channel with over 7.2 billion views, overtaking EMI Music and earning over 7.5 million dollars.
Forbes included him in their richest YouTube stars list ($12 million in earnings) with Time listing him among their 30 Most Influential People on the Internet, in 2015.
PewDiePie became the first YouTube channel to cross 10 billion views in September 2015 followed by the release of his video games PewDiePie: The Legend of the Brofist and PewDiePie's Tuber Simulator.
PewDiePie's awards
In May 2013, PewDiePie won two awards at Singapore's inaugural Starcount Social Stars Awards.
He also picked up five Shorty Awards in 2013, a Teen Choice Awards in 2014, two Golden Joystick Awards in 2014 and 2015 and his fifth Streamy Award in 2015.
In 2016, he became Forbes' highest-earning YouTuber and was included on the Time 100 list when he raked in 15 million dollars, mostly due to earnings from his book This Book Loves You published in 2015, and his web series Scare PewDiePie. In December 2016, PewDiePie won YouTube's Ruby Play Button for becoming its first channel to attract 50 million subscribers.
PewDiePie's sponsorship deals and charity work
Maker Studios signed a partnership with Felix in December, luring him from rival games company Machinima.
PewDiePie has worked with Legendary Entertainment to promote the movie As Above, So Below and has partnerships with Apple iPhone, Techland and Mountain Dew.
Felix's charity work includes working with the World Wildlife Fund, and the Bill & Melinda Gates Foundation.