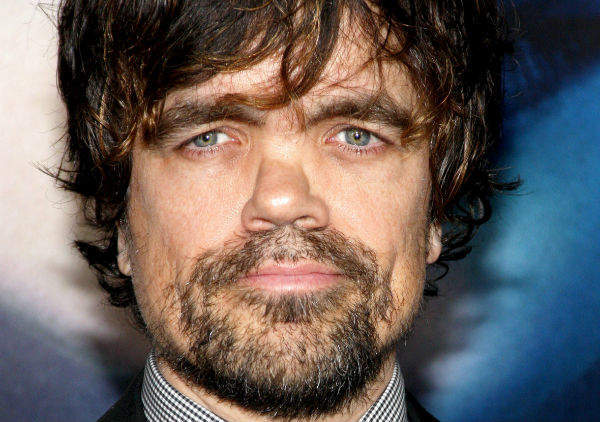 Peter Dinklage has an estimated net worth of £6 million.
Of German, Irish and English ancestry, Peter Dinklage was born to Diane and John Carl Dinklage on June 11, 1969 in Morristown, New Jersey. Undeterred by dwarfism, Dinklage actively pursued drama at school and in the fifth grade played the lead role in The Velveteen Rabbit to great applause from the audience.
How did Dinklage use his drama skills to make millions?

In 1987, even after completing his schooling, Dinklage continued to be associated with his school's drama club and took part in several plays. After graduating from college in 1991, he began pursuing the theatre — a work which he continues to enjoy — and played many notable roles such as Richard III.
Debuting in films with Living in Oblivion (1995), his breakthrough role came with The Station Agent (2003), which brought him critical acclaim along with Best Actor nominations at the Independent Spirit and SAG Awards. He later appeared in the movies Tiptoes (2003), Elf (3003), The Baxter (2005) and Penelope (2006).
Dinklage also took to the small screen, appearing as himself in HBO's Entourage (2004), made recurring appearances in ABC's Life As We Know It (2004), Threshold, and Nip/Tuck (2006).
Soon he was given major roles in films such as Find Me Guilty (2006), Death at a Funeral (British and American versions: 2007 and 2010), Underdog (2007) and The Chronicles of Narnia: Prince Caspian (2008).
Returning to theatre, he performed under his wife Erica Schmidt's direction in Uncle Vanya and starred in the Aussie film I Love You Too (2010).
Since 2011, Dinklage has been starring in Game of Thrones, the HBO adaptation of George RR Martin's epic fantasy novel series A Song of Ice and Fire. Attracting widespread plaudits for his outstanding performance and an envious $150,000 salary per episode, Dinklage won the Outstanding Supporting Actor Emmy in 2011 and Best Supporting Actor Golden Globe in 2012. He has also garnered successive nominations for Primetime Emmys for his portrayal of Lannister from 2012 to 2015.
More movies of his include A Little Bit of Heaven (2011), Ice Age: Continental Drift (2012) Knights of Badassdom (2014), X-Men: Days of Future Past (2014), the sci-fi action comedy Pixels (2015) and two upcoming films called My Dinner with Hervé and O' Lucky Day. Dinklage also lent voice to the action video game Destiny (2014).