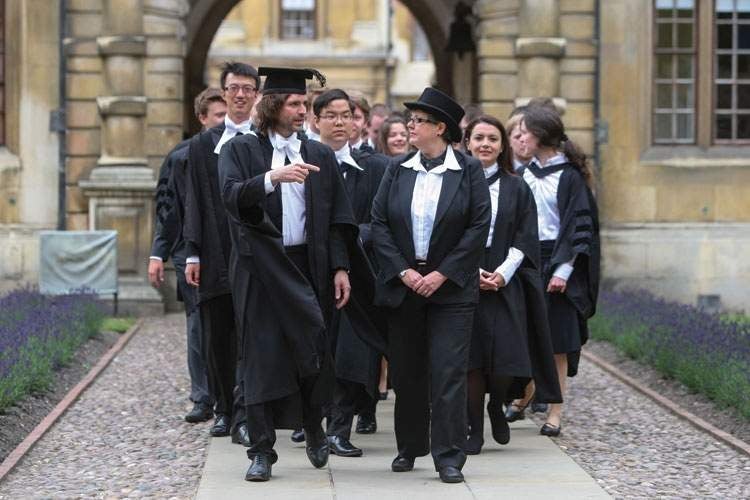 The university of Oxford is poised to close a £250 million bond issue in the coming days, contributing to a series of debt issuances from UK universities in recent years, writes Emelia Hamilton-Russell
Oxford University is aiming to raise £250 million in its first ever bond issue on a 100-year maturity. If the sale goes ahead this week as planned, it will have the longest duration of its kind for a university. JP Morgan will underwrite the deal, according to the Financial Times, with the sale will adding to a series of debt issuances from UK universities.
In early 2016, Cardiff university raised £300 million in 50-year debt at an interest rate of just 3.1 per cent, the lowest on record at the time. In May this year, Bristol university borrowed £200 million in a 40-year private placement from US investor Pricoa Capital Group. Last year, there were $1.8 billion of bonds issued by UK schools and universities — the highest level on record, beating the previous record of $1.4 billion in 2015, according to data from research company Dealogic. Over the entire period from 2008 to 2011, by contrast, no bonds were issued. 'They [universities] are increasingly transitioning away from quasi-public sector to behaving and funding themselves in a manner similar to other high quality public companies and organisations,' Luke Reeve, a partner at EY, told the FT.
The number of universities seeking may have grown as a response to funding gaps. While tuition fees in the UK were raised in 2010 to up to £9,000 a year after fee caps were lifted, grants and other subsidies were cut. In September, Moody's downgraded seven universities in Britain after cutting the UK sovereign rating, citing such 'Brexit-specific sector risks' as potentially lower international student recruitment.
Despite the setbacks facing UK Universities, the ratings company has assigned Oxford its top rating, Aaa, to reflect the 'extraordinary market position as one of the world's elite universities', and citing its 'consistent student demand and wide-ranging support from the government, donors, and research funding bodies.' The triple-A rating now puts Oxford on par with US peers such as Harvard and Yale. Oxford, Moody's says, 'is less susceptible to pressures affecting the UK higher education sector than its lower-rated UK peers due to its exceptional market position, diversified revenues, and resilient balance sheet.'
Already Oxford receives approximately £330 million from student fees each year, (22 per cent of total revenue) and has the highest level of research funding among its UK peers at £730 million in 2016, which is sourced from a variety of entities, including charities, industry and councils.
The university's balance sheet has also benefited from an endowment that reached £2.6 billion in 2016, up from £1.4 billion five years ago. Furthermore, the success of the Oxford University Press accounted for 40 per cent of total revenue in 2016, diversifying profit.
So what do they need to money for? Bristol's £200 million bond issue went into a new high-tech city centre campus due to open in 2021. The powers inside the ivory tower – an institution that's been around for 1,000 years, give or take, – have clearly decided that a cash injection is needed for the its second millennium. It will be interesting to see what Oxford is planning.
Emelia Hamilton-Russell is a researcher at Spear's