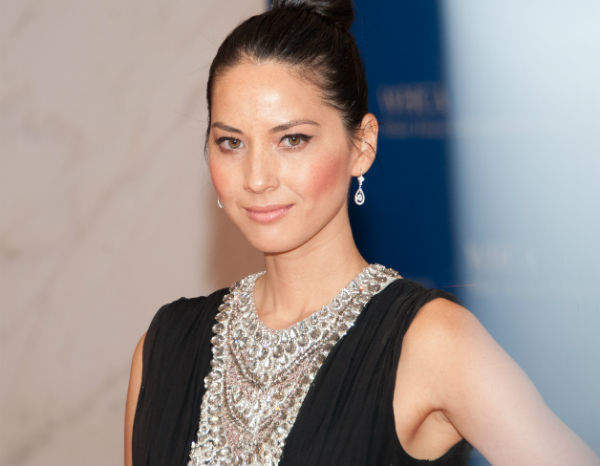 Author: Suren Prasad

Olivia Munn is estimated to be worth £8 million. She was born on July 3, 1980 in Oklahoma City to Winston Munn and Kim Schmid.
After her parents split, she studied journalism from the University of Oklahoma. Interning at the NBC affiliate, Tulsa, she later shifted to LA. After a disinterested stint at Fox Sports Net in 2004 as a sideline reporting intern for women's basketball and college football, Munn got cast in the films Scarecrow Gone Wild and National Lampoon's Strip Poker.
In 2005, the keen surfer, did Beyond the Break and The Road to Canyon Lake.
From 2006 to 2010, Munn hosted Attack of the Show! on the video game network G4 alongside Kevin Pereira. Concurrently, she also hosted the now obsolete American drift racing programme, Formula D.
Meanwhile, Munn played small but significant roles in Big Stan (2007), Insanitarium (2008), Iron Man 2 (2010), I Don't Know How She Does It (2011) and Magic Mike (2012).
In 2009, she appeared in the comedy drama Greek, Perfect Couples and the movies The Slammin' Salmon and Dave Knoll Finds His Soul, with Date Night the following year.
From June 2010 to September 2011, Munn played a correspondent on The Daily Show. She also guest-starred in Chuck (2010). That year, her net worth grew to $6,779,661.
She played a lead role in the comedy dud The Babymakers (2012, salary: $434,783) and also appeared in Freeloaders (salary: $512,821), HBO's The Newsroom and three episodes of New Girl. Her net worth steadily increased with $8,333,333 in 2012 and $9,090,910 in 2013.
The 2014 horror film Deliver Us From Evil (salary: $571,429) witnessed Munn playing a major role, which helped her climb the $10,000,000 mark.
She divides her time between LA and New York.
The actress models for Pepsi, Nike, Hewlett Packard, Neutrogena and Proactive acne cleanser products. Munn's average annual wages equal $1,212,121.
Her upcoming films include Mortdecai (2015, salary: $625,000) and Ride Along 2 (salary: $833,333).