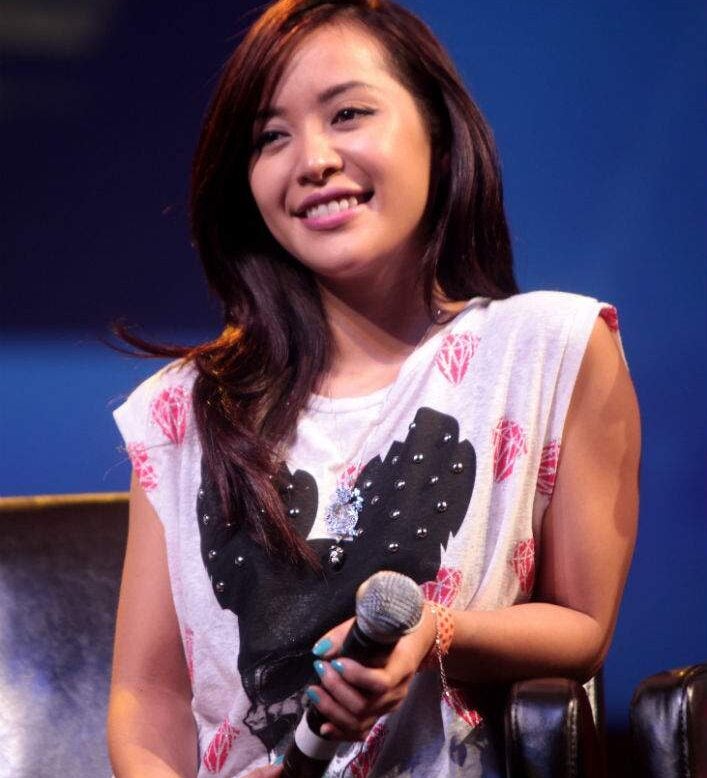 Beauty vlogger and YouTube's makeup maven, Michelle Phan has an estimated net worth of £35 million.
How did Michelle Phan make her millions?
Born in Boston, Massachusetts, on April 11, 1987, Michelle Phan was raised in Florida by her Vietnamese parents. Phan studied Dermatology in Tampa Bay Technical High School followed by a course in Ringling College of Art and Design—where she was later conferred an Honorary Doctorate of Arts in 2014.
Vlogging as Ricebunny on Xanga, Phan started posting makeup tutorials in 2005. Creating a YouTube account in 2006 (first semester at Ringling), her first self-edited "natural makeup" tutorial video (posted in 2007) drew 40,000 clicks in the first week.
Soon, Phan's two makeup vlogs on "How to Get Lady Gaga's Eyes", featured on BuzzFeed in 2009, went viral attracting more than a million subscribers. Now, the Lady Gaga Poker Face Tutorial has recieved over 33,000,000 clicks the Lady Gaga Bad Romance Look has received 34,000,000. In 2010, she came to the attention of luxury brand Lancôme, which recruited Phan as its video make-up artist.
In 2011, she co-launched the website MyGlam, relaunched later as ipsy in September 2012, with a special focus on the monthly $10 'Glam Bag' programme that provides bespoke beauty swags for subscribers. With more than 1,000,000 ipsy subscribers in North America, Phan opened another page on the site called 'ipsy Open Studios' (or ipsyOS) for potential beauty artists.
Becoming YouTube's advertising associate in 2012, Phan introduced a YouTube multi-channel lifestyle network for women called FAWN, receiving $1 million for the partnership. In August 2013, partnering L'Oréal, she unveiled em Michelle Phan—her own cosmetic range.
Phan introduced Shift Music Group in collaboration with Cutting Edge Group (CEG) in September 2014 and in October released her book titled Make Up: Your Life Guide to Beauty, Style, and Success – Online and Off. Her digital entrepreneurship also won her three awards, namely: the Streamy ICON Award (2014), Shorty Award (Best YouTube Guru: 2014) and People's Voice Webby Award (Best How-To and DIY Channel: 2015).
In March 2015, Phan partnered Endemol Beyond USA to establish ICON network with the aim of producing cutting-edge content featuring YouTube talent. The year saw Phan included in Inc's 30 Under 30 Coolest Entrepreneurs and Forbes' 30 Under 30 list (Art and Style).
Currently supplying more than 1.5 million "glam bags" within the US and Canada, ipsy was reported to be worth $500 million in October 2015.
Phan was also featured in magazines (Seventeen, OK!, NYLON and Instyle), newspapers (St. Petersburg Times, SunSentinel) and the blog BellaSugar, during 2009-2010.
One of the top-earning YouTube prodigies, Phan stars in, directs, edits and produces all of her videos providing crystal clear voice-overs and titles.
Having uploaded 350 videos and counting, her YouTube channel boasts over 8 million subscribers and more than one billion views.