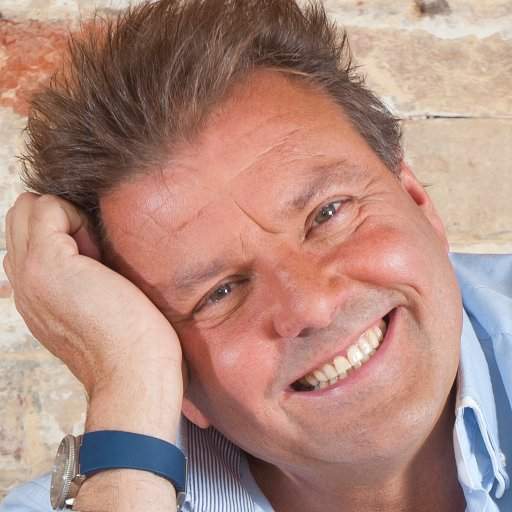 Famous host of Homes Under the Hammer, TV personality, housing market expert and one of the latest contestants of I'm A Celebrity…Get Me Out Of Here!, Martin Roberts' net worth is thought to be £1.2 million.
How did Roberts make his millions?

Born on July 20, 1963 in Cheshire, in the Warrington suburb of Stockton Heath, Roberts started his career as reporter and producer at BBC Radio Lancashire, Merseyside and Manchester after graduating in Electronic Engineering from Bradford University (1982-86). He regularly reported on a variety of programmes on BBC Radio 4, such as 'Breakaway', 'Does He Take Sugar' and 'You and Yours' and 'The First Time' (his own documentary series production and presentation).
Although he then shifted roles to become a property developer in the early 1990s, Roberts still contributes to other radio programmes, such as Moneybox (Radio 4) and The Jeremy Vine Show (Radio 2), along with BBC and independent local radio stations throughout the world.
From then onwards, Roberts has been hosting other shows, such as BBC's Put Your Money Where Your Mouth Is and How to Survive the Property Crisis, and a top-rated ITV travel show for eight years called Wish Your Were Here…?. He also worked for 15 years as the travel editor of Woman magazine.
A "bona fide expert" of the property market, Roberts now hosts a property auction series on BBC One called Homes Under the Hammer (2003-present). His co-host since inception Lucy Alexander quit this year, while former England footballer Dion Dublin, who joined in 2015, co-hosts the show, which boasts an average viewership of 1.1 million viewers. Currently, in its 21st series, the show tracks a few problematic properties that require major restoration, auctioned by developers or homeowners.
Roberts travels all over Britain presenting two-hour seminars on how to make good money from properties that most people wouldn't touch with a barge pole. In the same vein, he has created a series of home study as well as digital property courses.
Author of the book Teach Yourself Making Money from Property (2008), he has also authored an in-depth practical guide to property auctions titled Property Auction Guide. Roberts has also penned a series for children—The Villes.
Roberts was also a participant in Celebrity MasterChef, in July 2010.
In March 2016, Roberts started hosting a property dedicated programme on Talk Radio, Britain's first, called Home Rule, broadcasting the same live from his West Country treehouse on weekends.
Roberts is also one of the participants to sign up for the latest series (16th) of ITV's Ant and Dec hosted I'm A Celebrity…Get Me Out Of Here!, that began on November 13, 2016 in the Australian jungles. The final will be broadcast on December 4, 2016.