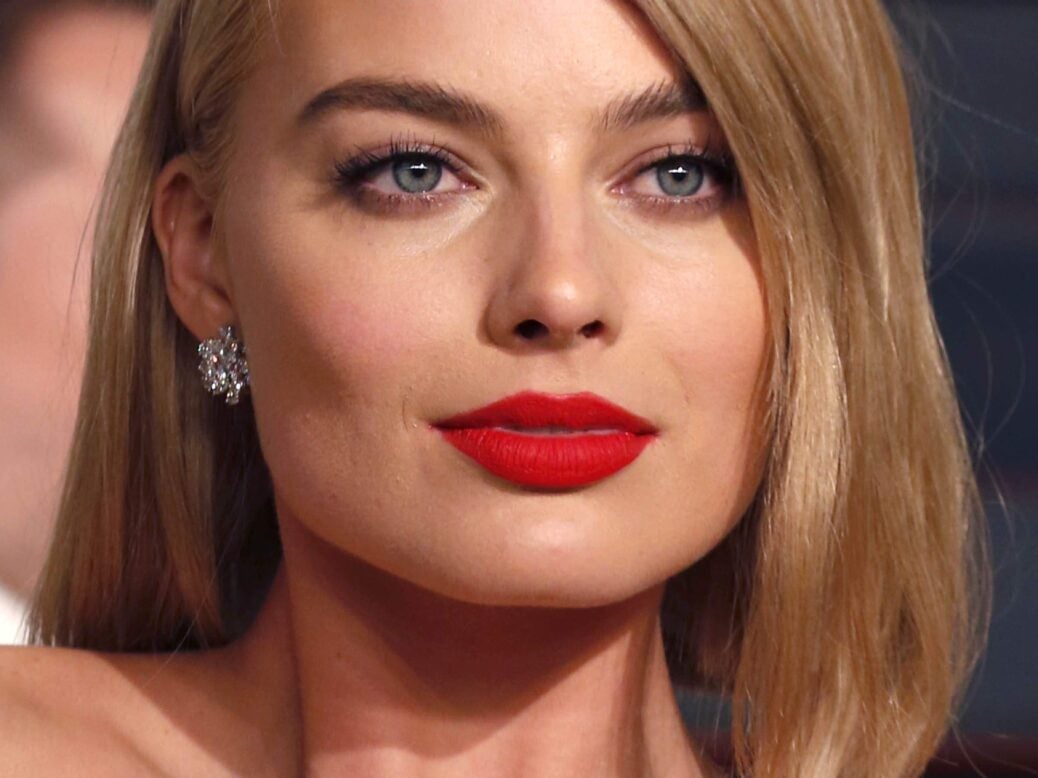 Aussie actress and Hollywood star, known for her roles in The Wolf of Wall Street and Legend of Tarzan, Margot Robbie's net worth is estimated at £4.8 million.
Born to physiotherapist Sarie Kessler and former farm-owner Doug Robbie on July 2, 1990, in Dalby, Queensland, Australia, Margot Elise Robbie was raised at Gold Coast by her single mother, where she studied drama at School. Spending much of her growing years on her grandparents' farm, hardworking Margot Robbie also worked three jobs simultaneously while at Somerset College, Queensland as a 16-year-old.
How did she make her millions?

After graduation, Robbie made her film debut in the Australian thriller I.C.U. (filmed in 2007, but released in 2009)—winning the lead role in the audition without any agent's help.
Robbie's subsequent appearances included some TV commercials and guest roles in The Elephant Princess and City Homicide. She was then cast in a guest role on the Australian soap Neighbours (2008- 2011), but soon became one of the regular cast.
Beginning of 2009, she accompanied other popular Aussie faces to promote Australia's Network Ten. Same year, she received a nomination for Most Popular New Female Talent at the Logie Awards. In April 2011, Robbie was nominated for Most Popular Actress (Logie) for her role in Neighbours.
Trying for a role in the new Charlie's Angels series in Los Angeles, Robbie was preferred for the series Pan Am (2011-2012) by the producers.
Robbie then starred in the film About Time (2013, salary: $410,000), which went on to gross $87 million on a budget of $12 million.
End of 2013 saw Robbie cast in the blockbuster The Wolf of Wall Street (salary: $347,000). Robbie was praised for her performance, which won her the Empire Award for Best Newcomer.
Next came leading roles in Focus and Z for Zachariah (salary: $667,000), in 2015. Same year, she was nominated for a BAFTA Rising Star Award and was also called on to appear in the 30th anniversary celebrations of Neighbours—titled Neighbours 30th: The Stars Reunite.
She also appeared in the World War II drama Suite Française (2015, salary: $457,000) and The Big Short (2015).
In 2016, Robbie co-starred in the film adaptation of Kim Barker's The Taliban Shuffle titled Whiskey Tango Foxtrot. Soon followed the box office hit The Legend of Tarzan (where she played Jane Porter) and the blockbuster Suicide Squad (as Harley Quinn). Robbie prepared for Quinn's role by training in boxing, gymnastics, aerial silk training and weapons.
Endorsing the Calvin Klein fragrance Deep Euphoria since May 2016 and Nissan electric vehicles since 2017, Robbie has also appeared on the cover of Vanity Fair's 20th Anniversary Hollywood Edition.
Robbie's upcoming films include Terminal, film adaptations of Marisa Lankester's memoir Dangerous Odds, Matt Ruff's Bad Monkeys (also producer) and Matthew Michael Carnahan's Violent Talent, the biopic about American figure skater I, Tonya, Gotham City Sirens (reprising Harley Quinn; also producer), Goodbye Christopher Robin, the live-action animation film Peter Rabbit and Marian (also co-producer).
Married in December 2016, Robbie lives with husband, British assistant director, Tom Ackerley in London.
An amateur tattoo artist, Robbie tattooed most of the cast and the crew including director David Ayer, during the filming of Suicide Squad.
Her annual salary is estimated at £765,000.