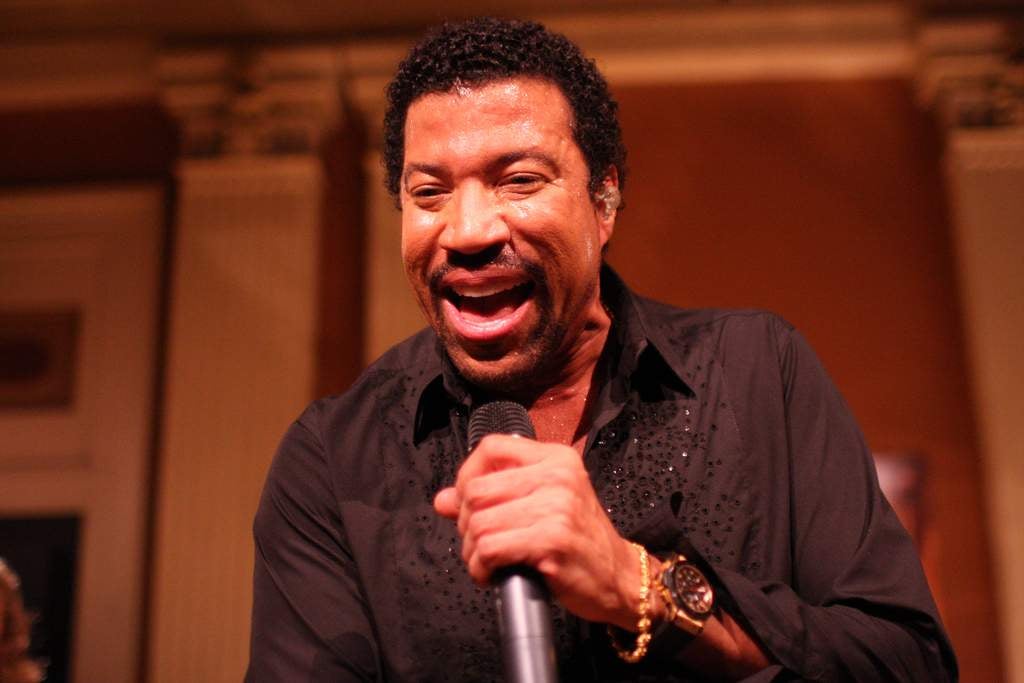 One of the world's all-time best-selling artists and winner of an Oscar and a fistful of Grammys, but what is Lionel Richie's net worth?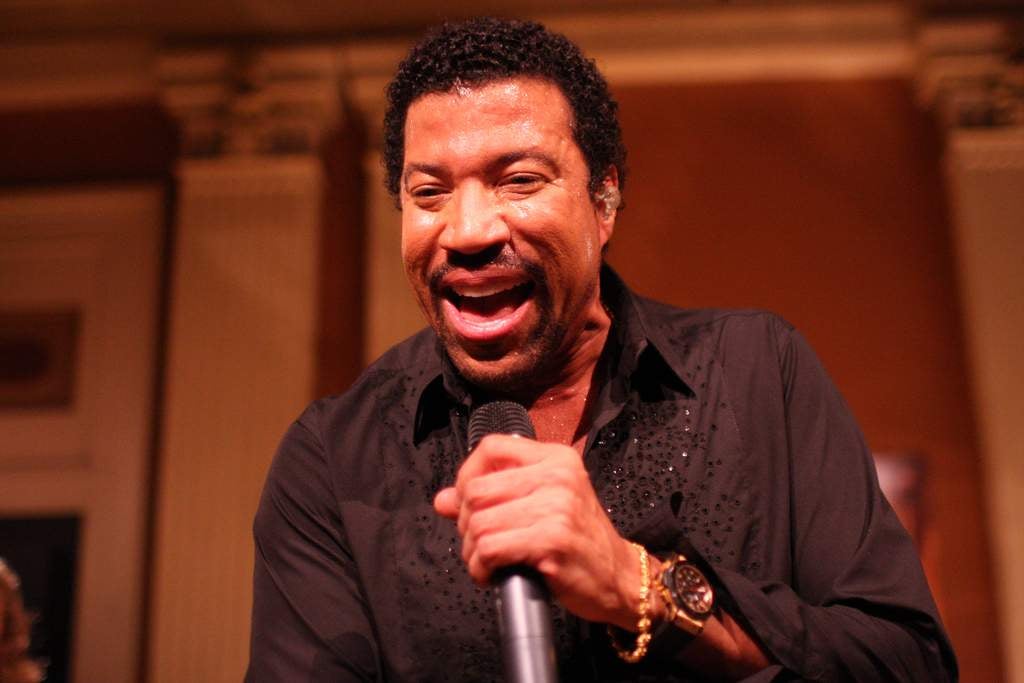 Born to Lionel Brockman Richie Sr. and Alberta Foster in Tuskegee, Alabama, USA on June 20, 1949, Lionel Brockman Richie Jr. or Lionel Richie could have become a tennis player or even a priest but decided to make crooning his career.
During his student days at Tuskegee Institute (mid-1960s) Richie formed a few R&B groups, but in 1968 he joined the funk/soul band Commodores (then a support act for The Jackson 5) as a singer and a saxophonist.
Richie later began composing songs for singers such as Kenny Rogers ("Lady" No. 1 Hit in 1980) and Diana Ross. His eponymous theme song for the film Endless Love (1981), sung with Ross, ended up being a chartbuster in several countries.
Leaving the Commodores in 1982, Richie embarked on a solo career and released his first album, Lionel Richie, which peaked at third on the charts.
Can't Slow Down (1983), the next album, was his most successful with all songs reaching the top 10. Richie also performed one of the album's number ones "All Night Long" at the Los Angeles Olympics' closing ceremony (1984). Another number one, "Hello", became the most popular and successful as it topped Billboard's Pop, R&B and Adult Contemporary charts.
In 1985, Richie composed and sang "Say You, Say Me" for the film White Nights (also released through his third album Dancing on the Ceiling). The song won the Oscar and Golden Globe for Best Original Song, topped American charts and was adjudged number-two song of 1986 by Billboard's Year-End Hot 100 chart—the first being "That's What Friends Are For" by Dionne and Friends. He also wrote and sang the multi-Platinum, triple Grammy-winning "We Are the World" by USA for Africa (1985), along with Michael Jackson and other popular singers. The charity single raised more than $63 million at the time.
A five-time Grammy Award winner, Richie's Grammys include: Best Male Pop Vocal Performance (1983), Producer of the Year—Non-Classical (1985), Album of the Year—Can't Slow Down (1985), Song of the Year—"We Are the World" (1986) and Person of the Year (2015).
Other awards he won are: nine American Music Awards (1985-1987), one NAACP Award (1989), one Goldene Kamera for Music International Lifetime Achievement (2007), one TV Land Award (2008), the George and Ira Gershwin Lifetime Achievement Award (2008), one BET Lifetime Achievement Award (2014) and The Kennedy Center of Honors (2017).
He also appeared in the films Scott Joplin (1977), Thank God It's Friday (1978), The Preacher's Wife (1996) and Pariah (1998), and the documentaries Truth or Dare (1991) and BBC's Black Music Legends of the 1980s (2011).
Married twice—to Brenda Harvey (1975-1993) and then Diane Alexander (1995-2003)—Richie has an adopted daughter Nicole Camille Escovedo Richie (niece of drummer Sheila Escovedo), and a son (Miles Brockman) and daughter (Sofia Richie) with Alexander.
Richie owns a 1920-era Italian Renaissance mansion (bought for $6 million in 1992 and now worth about $11 million) and an office building in Beverly Hills, and the Doubleday Bookstore building on Santa Monica Boulevard (bought for $3.5 million in 1985).
A Tap King ad (2013) earned him A$1.5 million.
The soul singer's car collection comprises a Datsun 280Z, a Mercedes 450 SEL, a Range Rover L322 and a Ferrari Scaglietti.
His charitable activities include raising funds for breast cancer research (2003).
Richie is currently a judge on American Idol Season 16 (2018). His remuneration for the reality show is reported to be $7 million.