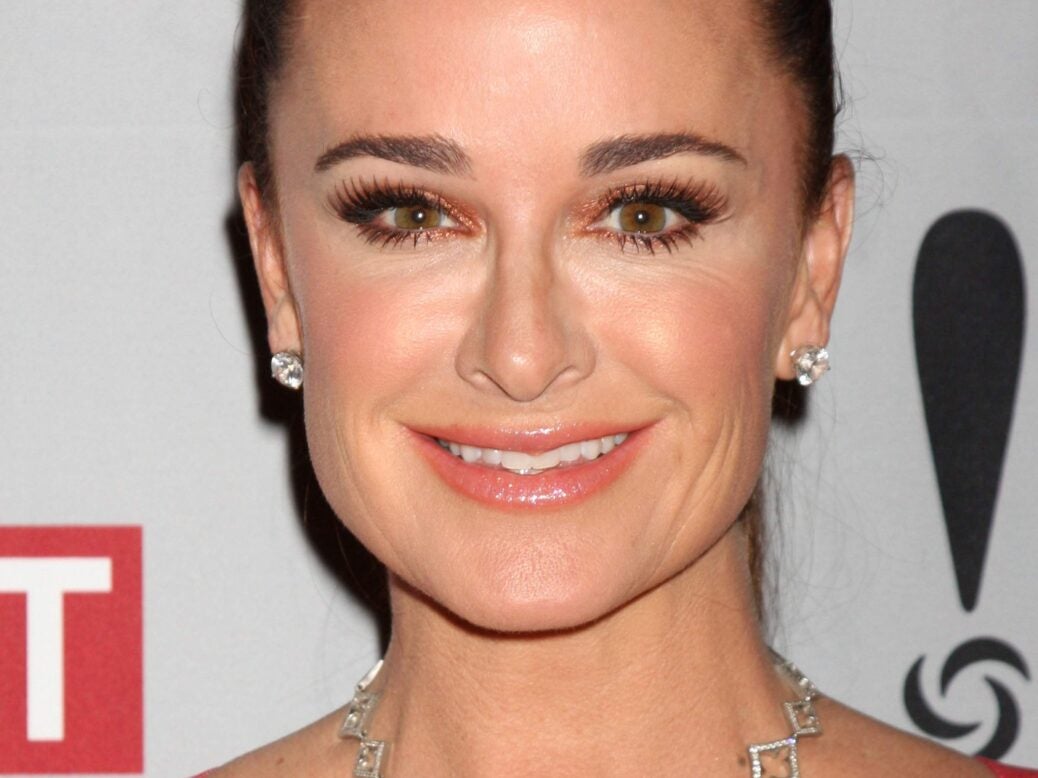 American actress and TV celebrity, known for starring in The Real Housewives of Beverly Hills, Kyle Richards has an estimated net worth of £22.6 million.
Born in Hollywood to Kathleen Mary and Kenneth Edwin Richards in Hollywood on January 11, 1969, Kyle Richards started acting at the age of three, playing the role of Alicia Sanderson Edwards in The famous TV series Little House on the Prairie (19 episodes) in 1974.
How did her TV career make her a millionaire?

Making a career out of acting, Richards began performing in films too, which included roles in horror movies such as The Car (1977), Tobe Hooper's Eaten Alive (1977), John Carpenter's Halloween (1978), The Watcher in the Woods (1980) and Curfew (1989), plus other movies such as Escape (1990), National Lampoon's Pledge This! (2006) and Deadly Sibling Rivalry (2011).
Nonetheless, she is best known for her performances on TV (series and films), which include A Circle of Children (1977 TV movie), The Father Knows Best Reunion (1977 TV movie), Father Knows Best: Home for Christmas (1977 TV movie), Carter Country (1979, four episodes), Friendships, Secrets, and Lies (1979 TV movie), Once Upon a Family (1980 TV movie), Beulah Land (1980 TV mini-series), Concrete Cowboys (1981, one episode), This is Kate Bennett… (1982 TV movie), Down to Earth (1984-85, 12 episodes), ER (1998-2006, 21 episodes as Nurse Dori), Beverly Hills, 90210 (1999, one episode), The Simple Life (2003), Paris Hilton's My New BFF (2008), CSI: Crime Scene Investigation (2012, one episode), Days of Our Lives (2013, three episodes), Stars in Danger (2013) and The Hungover Games (2014).
Richards also appeared in Lady Gaga's music video "G.U.Y." in 2014.
She has starred in The Real Housewives of Beverly Hills on Bravo TV since 2010, a series which also featured Kim, her sister—another child actress. Richards was paid a salary of $270,000 per season for the series.
Richards has also recorded her memoir in print form with Life Is Not a Reality Show: Keeping It Real with the Housewife Who Does It All, which was published in New York in December 2011.
Launching a boutique called Kyle by Alene Too with partner and fashion retailer Alene Too in Beverly Hills' Brighton Way and Bedford Drive in 2012, the innovative concept showcases trends and fashions by some of the world's top designers.