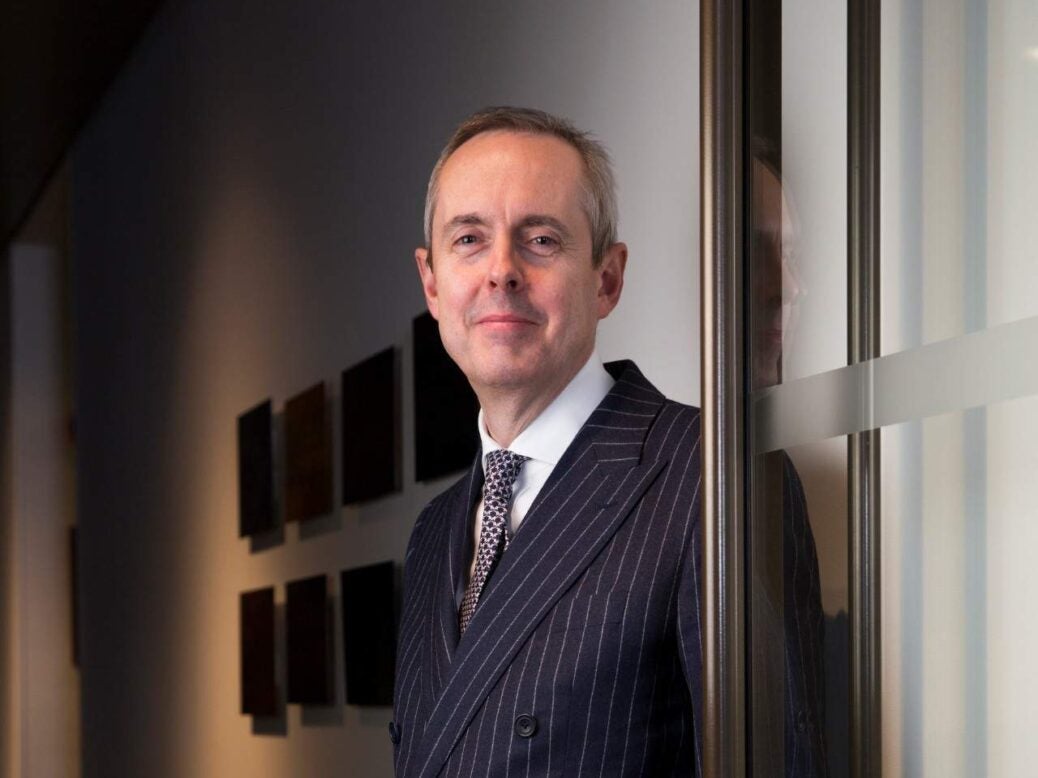 Joining forces with each other can pay dividends for private banks, says Paul Kearney of Kleinwort Hambros, whose career has seen its share of takeovers and mergers, writes Christopher Silvester
'For any private bank today, the challenge is to ensure it is very clear about its relevance,' says Paul Kearney, head of Kleinwort Hambros Private Banking. 'Most of the families we deal with are burdened by complexity and if you can deliver something simpler and that saves them time, which is the ultimate commodity, then you have huge value. 
'Undoubtedly technology will provide assistance in that, but if you're dealing with complex issues it's going to be a very long time until you find an app to help you manage your succession. Succession planning is not an out-of-the-box solution, and as a private bank it's about finding the right hybrid model between digital tools to enable a simpler relationship and a personal relationship to underpin it.'
Kearney was born and brought up in north London, where both his parents worked in the NHS, his mother as a radiographer and his father as an administrator. At the peak of Thatcherism, from 1984 to 1987, he read economics at the University of Liverpool, where the department was headed up by Patrick Minford, who had achieved his professorship at a very early age and was a key adviser to both Mrs Thatcher and Norman Tebbit.
At the time Kearney fell in with Minford's free-market thinking, though he has since drifted to the centre. Straight out of university he joined Arthur Andersen and trained as a chartered accountant, specialising in tax advice for banks and private equity funds for ten years until 1997.
He took a random phone call from a headhunter seeking recommendations for someone to take a position in an investment bank, Zurich Capital Markets, which was being set up within an insurance company, Zurich Financial Services. 'In the course of the conversation I made it obvious that he'd already found the right candidate.'
That role entailed creating innovative financial structuring between banks and between insurance companies. When Zurich sold that business in the early 2000s, Kearney and some of his colleagues set up an investment business backed by Isis Asset Management, which was later acquired by Foreign & Colonial Investment Trust and some HNWs.
'I decided that the long-term future there wasn't going to be what we had anticipated, so I spoke to one of the directors, a high-net-worth individual, and he asked me whether I would consider setting up a family office for him.'
Kearney created a structure around the three pillars of private equity, real estate, and investment, but his employer was a first-generation entrepreneur who had a dominating presence as a hands-on investor. Two things stood out from this experience.
'One was that wealthy individuals are often viewed as private clients rather than as the large corporates and quasi-institutions that they are,' he reflects. 'So part of my job was ensuring that we were being dealt with as an appropriate counterparty and not as a private client. The second was that individuals are capricious because they don't have to worry about corporate governance and can change their minds more easily. But you need to take account of that "optionality" when it comes to negotiating complex and large deals, before you overcommit.'
The Kleinwort Era
Kearney joined Kleinwort Benson in 2011 when it brought the family office's eight-strong investment team into the bank for other families to use – a move that was driven by the HNW looking to share the costs and the team looking to expand their career horizons.
Kearney ran the private bank's investment office until 2015, when he took over the whole of the front office of Kleinwort. That summer Kleinwort received a hostile takeover bid from its largest shareholder, Chinese conglomerate Fosun, which gave rise to some discomfort among clients. Another large shareholder, Oddo, made a counter-offer, which was supported by Société Générale. Oddo was really only interested in BHF, Kleinwort's German banking business, while SocGen, which had already acquired Hambros back in 1998, was keen to acquire Kleinwort's private banking business in the UK and Channel Islands.
SocGen's strategic thinking was around scale: it had its own very well-developed business, not only in France but also in Belgium, Luxembourg, and Switzerland.
'In the last ten years banking has become a very difficult business to run on a small scale,' says Kearney. 'If you have geographic reach and breadth of product it's difficult to cover the cost base as a small business. Both Kleinwort Benson and SG Hambros were strong businesses, but the economics of the industry require stronger businesses. Coming together gave us a critical mass of scale. It was a remarkably complementary acquisition.'
The biggest challenge was to ensure that the two private banks would come together culturally. Kleinwort Benson was acquired in June 2016 and that November moved to a new building at 8 St James's Square, where SG Hambros had already taken a floor.
'There was no time to set up two tribes,' says Kearney. 'Straight away the teams were mixed up and culturally the merger was a year ahead of the legal merger, because the legal entities merged in December 2017.'
He is relaxed about Brexit, because passporting only affects private banks in a very narrow sense.
'Our passporting is broadly in relation to those European nationals who came to London, opened a relationship with us, then moved back. The relationship is still in London, but we are advising families in Europe, and to advise cross-border you need a passport. But that's a very small part of our business. We are either advising families that are here or are from outside Europe or have structures that sit across both. Besides, as an Anglo-French bank we have a European network.'
Artistic License
SocGen is a major collector of Contemporary art, much of which is located at its French HQ in Paris's La Défense district but otherwise is circulating around. The bank is commissioning a large sculpture to adorn the lobby of its new tower headquarters in Canary Wharf, at 1 Bank Street, but it is also launching a £15,000 UK regional prize for emerging artists under the age of 35.
The first winner will be announced in a ceremony at the V&A in February 2019. The regional focus of the prize makes sense: Kleinwort Hambros has offices in Edinburgh, Leeds, Cambridge and Newbury (crossroad and innovation hubs), as well as Jersey, Guernsey, and Gibraltar.
'We're keen to expand our regional offering,' says Kearney. 'While there is a lot of global wealth in London, we want people to know that we are also present in sufficient depth and strength outside London.' Another strength of Kleinwort Hambros is succession planning. 'A lot more people are thinking about it earlier,' he says. 'It is not so much about tax or personal legacy, but about obtaining the right support and infrastructure.'
Although the discussion is usually led by the bank's wealth planning team because of structural issues, it is primarily about having a conversation and sharing knowledge of what other families have done.
'The way families engage with philanthropy has changed,' Kearney points out. 'Often today they engage as a family, especially when a business has been sold and the family no longer has a purpose, particularly if that business had been multi-generational. When there is very substantial wealth at stake, I'm a fan of choosing a charitable organisation and getting the younger members of the family involved, for them to see how money works. We offer a network to connect families, so that they can meet like-minded souls. Twenty years ago the discussion would have been about inheritance tax. Today it is much more nuanced, around wellbeing.'
Christopher Silvester is the consultant editor of Spear's