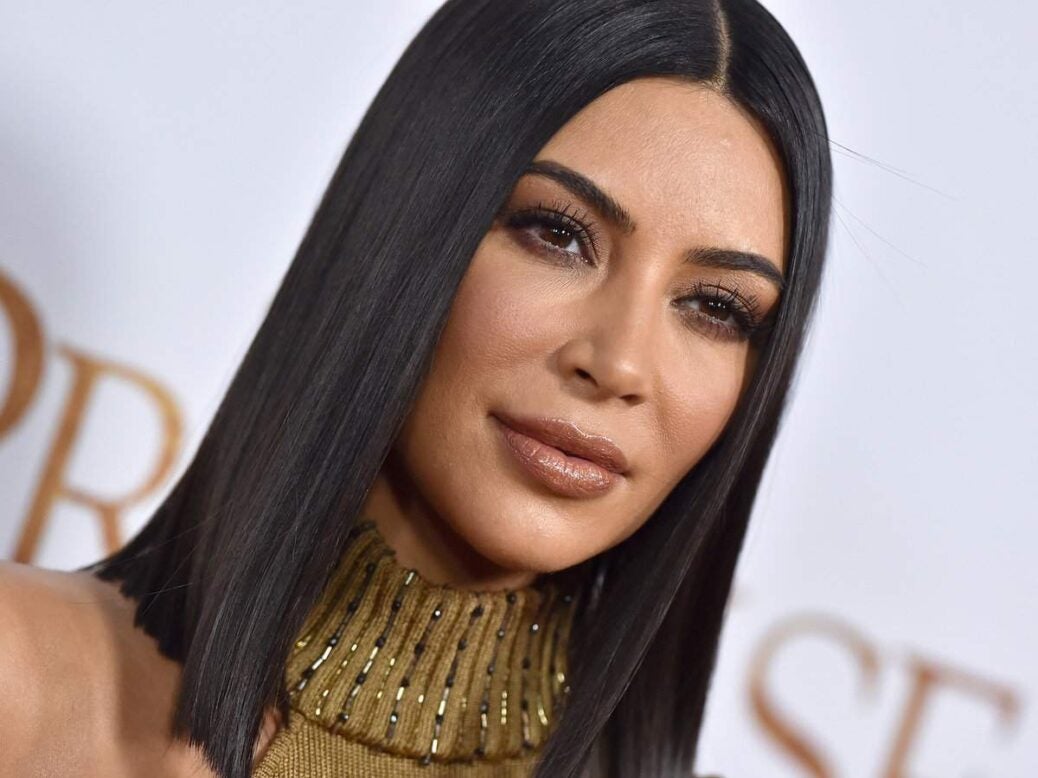 Famous for being the selfie, contouring and reality TV show queen, we find out what Kim Kardashian-West's net worth is
Branded woman of the year by GQ in 2014 and probably the most famous woman on the planet today – she first came on the scene in 2007 after a risqué tape of her was leaked online. It later led to her being offered a deal by E! Television to start her family reality TV show 'Keeping up with the Kardashians'.
The show is estimated to bring in just over £108 million – and Kim takes home just over £41.1 million of the profits – making it one of her main sources of income.
Born to mother Kris Jenner and father Robert Kardashian, in the affluent Beverly Hills, Kardashian was one of seven children – six girls and one boy. Her father Robert was an attorney to the rich and famous – one of his highest profile cases was the murder trial for NFL player O.J Simpson.
The 37-year-old married producer Damon Thomas at the age of 20 and went on to get divorced four years later. Her most talked about relationship has been her marriage to Kris Humphries which made the headlines when the couple divorced just after 72 days of saying their 'I dos' – but it didn't all go to waste, the wedding made the couple a joint £12 million from media deals. After their separation, Kardashian went on marry rapper Kanye West and the couple now have three children.
Despite a robbery in Paris in 2016, the socialite-turned- business woman is still one of the highest earners in American reality TV history. As well as her TV show, she owns a cosmetics collection (KKW Beauty – which sold out within three hours of the launch), mobile phone apps, books, fragrances, a children's clothing line and a share of the clothing boutique 'Dash'.
Her latest endeavour KKW Beauty sold over 300,000 kits less than three hours of going live and she made around £180 million from the sales.
As well as all her business ventures, she also has countless endorsement deals and paid appearances – earning an estimated £360,000 per post on Instagram and around £7,000 on Twitter. In 2007, she made £3 million after winning the law suit against Vivid Entertainment and made another £700,000 in the same year for making an appearance at her own birthday party at a club in New York.
Befittingly situated in the Beverly Hills area is one of Kardashian's properties – worth an estimated £3.4 million. The Bel Air mansion where she currently lives with her husband and children was purchased for the cost of £8 million.
In the last year, Kardashian made £32 million – ranking at 47th on Forbes's list of the 100 highest-earning celebrities.
Her garage is allegedly crammed with a number of luxurious cars including a Rolls Royce, Ferrari, Maserati Gran, Porsche, Range Rover and Bentley – averaging at about £40,000 to £300,000 per car. It's not surprising that Kardashian's current net worth is £48 million – with clothing lines, fragrances, beauty products, books and mobile phone apps and no doubt, more to come in 2018.