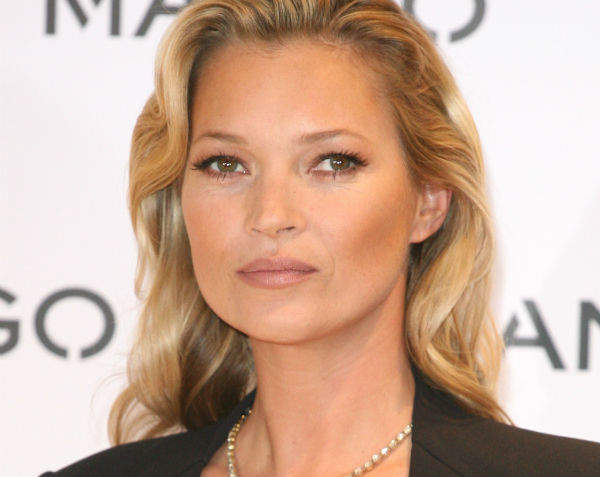 Author: Suren Prasad

Kate Moss is estimated to be worth £55 million.
She was discovered as a 14-year-old by Storm Model Management founder Sarah Doukas. At 16, photographers Corinne Day and Tony Briggs snapped her for The Face, which shot Moss to fame.
Moss campaigned for top designers such as Dolce & Gabbana, Gucci, Calvin Klein, Rimmel, Bulgari, Dior and Chanel. She has adorned the covers of 30 British Vogue magazines and 17 covers of W. Moss graced American Vogue in November 1999's Millennium cover as one of the "Modern Muses".
She also has four perfumes to her name: Kate Moss, Lila Belle, Vintage Muse and Love Blossoms.
In 2005, the Fashion Designers of America presented Moss with the Vogue/CFDA award, while a Lucian Freud painting of hers was sold at Christie's for £3.93 million.
For autumn-winter 2006, Moss inked 18 deals for brands such as Agent Provocateur, Calvin Klein, Rimmel, Burberry and Virgin Mobile. At the British Fashion Awards in November, Moss was made Model of the Year.
In 2006-2007, with her earnings rising to £5.9 million, Moss became the world's second highest paid model behind Gisele Bündchen. With an estimated net worth of £45 million in 2007, she entered the British women's Sunday Times Rich List for the first time ranking the 99th richest woman in Britain.
The same year, 50 of her designs were launched in Topshop's 225 stores across Britain. She was reportedly paid £3 million.
In 2008, as part of a British Museum exhibition, Marc Quinn sculpted a £1.5 million 18 carat 50 kg hollow gold statue of Moss called Siren — supposedly the largest gold statue since Ancient Egypt.
Her 2010-2011 earnings were reported to be £8.8 million and £6 million the following year.
She then brought out her second collection for Topshop in April 2014. In May, Marie Claire reported Moss' net worth to be £50 million.
Her fleet of cars include a Range Rover Sport , "MG Midget Mk III" sports two-seater, Rolls-Royce Silver Cloud II from 1964, Porsche Panamera, VW Beetle and a metallic black Hackney Carriage.
Moss owns a £2.6 million mansion in Surrey, bought in 2008; an £8.2 million seven-bedroom manor in London, bought in 2011; and a £1.9 million home in Cotswold, bought in 2014.