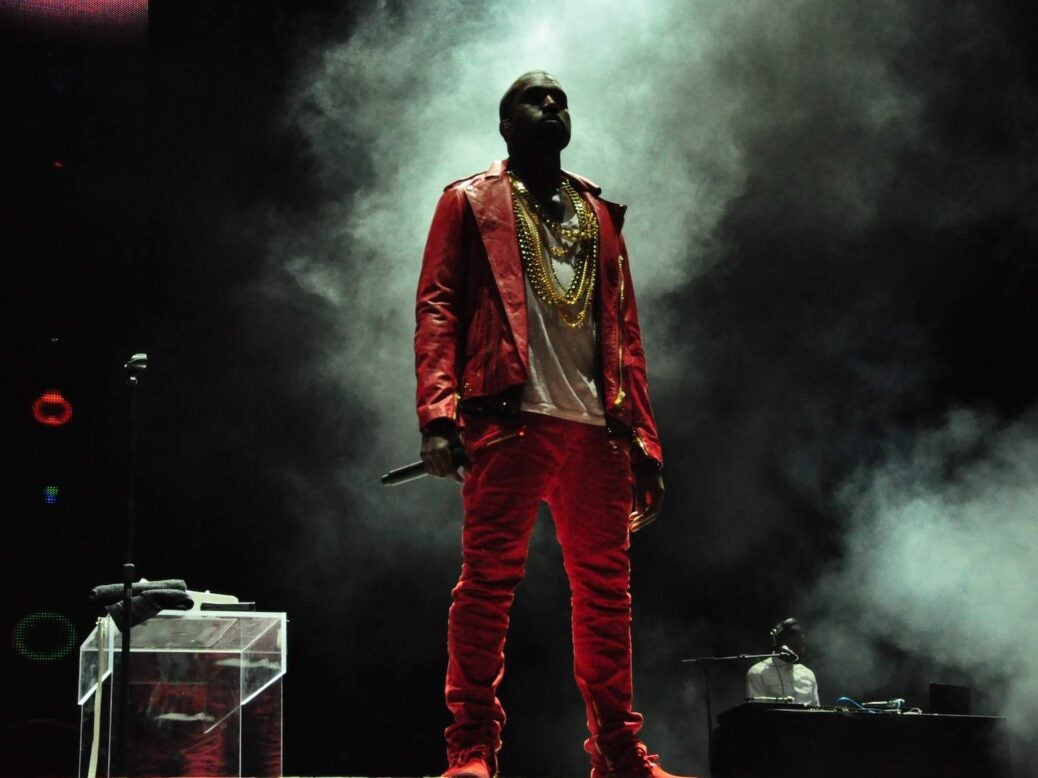 Son of photojournalist and Christian counsellor Ray West and Chair of Chicago State University's English Department DR. Donda C. Williams (later Kanye's manager), Kanye Omari West was born in Atlanta, Georgia on June 8, 1977. After his parents' divorce in 1980, he moved with his mother to Chicago and later Oak Lawn, Illinois, and also briefly to China in 1987, but what is Kanye West's net worth?
Penning poems at the age of five, Kanye West also exhibited an affinity towards music and drawing. Taking to rapping in the third grade, West started composing sale-worthy music four years later.
A friendship with DJ/producer No I.D. saw West learn the art of sampling/programming beats and rapping. Following high school graduation, he was given a scholarship to Chicago's American Academy of Art. Starting on painting, he later opted for English at Chicago State University.
Dropping out of college in 1996 to carve a path in music, West formed the Chicago rap group, Go-Getters. World Record Holders (1999) was their one and only studio album.
Producing records for well-known artists, groups and the Jay-Z owned Roc-A-Fella Records, West's rapping aspirations bore fruit after his attempts to approach rival record labels prompted Damon Dash, head of Roc-A-Fella, to sign him on as a rapper.
In 2002, recovering from a car crash that needed his broken jaw wired shut, West composed "Through the Wire"—the debut single of his first album The College Dropout (2004). The album shot to the second spot on Billboard 200 and won the Grammy for Best Rap Album. His second single "Slow Jamz" (featuring Jamie Foxx and Twista) became all three's first number one hit. The fourth single "Jesus Walks" won the Grammy for Best Rap Song (2005).
His subsequent albums are Late Registration (2005), Graduation (2007), 808s & Heartbreak (2008), My Beautiful Dark Twisted Fantasy (2010), Yeezus (2013), The Life of Pablo (2016) and Ye (2018).
Besides owning G.O.O.D Music (his record label founded in 2004), West's businesses include the garment range Yeezy, the creative content firm Donda and the music streaming service Tidal. After earlier endorsements with Nike and Louis Vuitton, he is now with Adidas.
West's award list includes 32 ASCAP Rhythm & Soul Music Awards (2002-2017), six Billboard Music Awards (2004 and 2005), six MOBO Awards (2004-2008), 10 BET Awards (2004-2012), 33 BMI R&B/Hip-Hop Awards (2004-2017), eight ASCAP Pop Music Awards (2005-2012), 21 Grammys (2005-2013), five MTV Video Music Awards (2005-2017), two Billboard R&B/Hip-Hop Awards (2006), two American Music Awards (2006 and 2008), three BRIT Awards (2006-2009), six BMI Pop Awards (2006-2010), 19 BET Hip Hop Awards (2006-2016), GQ International Man of the Year Award (2007), one Glamour Award (2009), one ACE Award (2010), and GQ Most Stylish Man of the Year Award (2014 and 2015.
West has 68 RIAA singles certificates—the fourth highest in the world. He is also the sixth highest selling and the second highest all-time male artist with over 50 million singles sold in the US.
Selling over $13 million worth of albums, West has also racked up $62 million in digital sales.
West married American reality star/socialite Kim Kardashian in 2014. They have two daughters North and Chicago, and a son Saint.
The West family's property includes a $60 million mansion in Hidden Hills, California, bought for $20 million (2013), and a few more in New York City and Paris. In 2017, they sold their Bel-Air house—originally bought for $9 million—for $17.8 million.
He manages his charities through The Dr. Donda West Foundation.