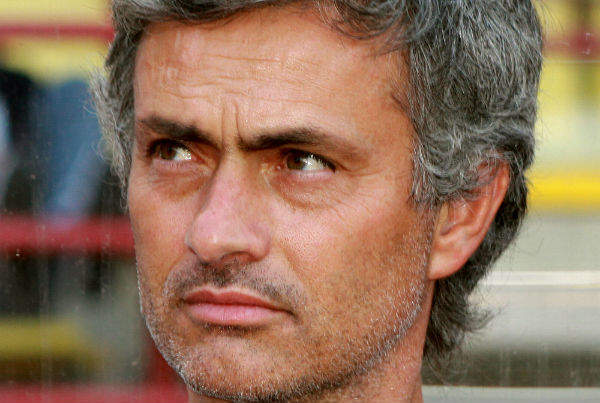 The son of a footballer/coach, José Mourinho has an estimated net worth of £40 million.
Born in Setúbal, Portugal on January 26, 1963, Mourinho was interested in coaching since a teenager, Mourinho accompanied his father during his assignments. Mourinho later got his diploma in sports science at Technical University of Lisbon's Instituto Superior de Educação Física (ISEF), while working as a physical education teacher for five years.
How did Mourinho make his millions?

Following stints as youth team coach, assistant manager and scout, Mourinho went with famous football manager Bobby Robson as assistant and interpreter at Lisbon's Sporting CP in 1992, later shadowing Robson to FC Porto in 1993. Robson and Mourinho helped Porto win Taça de Portugal (1993-94), the Portuguese Championships (1994-95 and 1995-96) and the Portuguese Super Cups (1994, 1995 and 1996).
Another Robson-Mourinho combo saw Barcelona clinch the European Cup Winners' Cup of 1996-97. The following season, Mourinho assisted Louis van Gaal, Robson's replacement, in getting Barcelona two La Liga trophies in their first two years. Encouraged by van Gaal, Mourinho masterminded the first team to the Copa Catalunya (2000).
Mourinho got his big break at Benfica, replacing Jupp Heynckes as manager in September 2000. He later joined the struggling União de Leira in July 2001, making it strong enough to vie for third/fourth place by January 2002.
Porto roped him in late January and were guided to third place that league season, with Mourinho promising to make them "champions next year". Mourinho delivered Porto the 2002-03 Primeira Liga title — with a Portuguese record of 86 points, the Taça de Portugal and the UEFA Cup, in May 2003.
Mourinho then engineered trophy victories in the 2003 Portuguese Super Cup, 2003-04 Primeira Liga and the 2004 UEFA Champions League. He was named Primeira Liga Manager of the Year for both his Porto seasons.
In June 2004, Chelsea lured him to England for a salary of £4.2 million (hiked to £5.2 million in 2005) and soon won the League Cup — the first Premier League title since 1954-55 — and created records such as the most points (95) in the League. Chelsea held aloft the 2005 FA Community Shield and retained the Premier League title in the 2005-06 season. He was adjudged Premier LeagueManager of the Year for 2004-05 and 2005-06.
Next season, Mourinho led Chelsea to another League Cup victory and the 2007 FA Cup triumph. With this he had won every domestic title in English football.
Mourinho joined Inter Milan in June 2008, leading them to a Supercoppa Italiana win within three months and a Serie A title in May 2009. In May 2010, Mourinho led Inter triumphantly to Coppa Italia, Serie A and UEFA Champions League trophies; thus making Inter the first Italian club with the treble while himself securing all available Serie A awards. Mourinho was named Serie A Manager of the Year (2008-09 and 2009-10).
May 2010 saw Mourinho as Real Madrid's first team coach/sporting manager. In April 2011, he guided Real Madrid to a Copa del Rey win and in 2012 they ended with a La Liga goal record (121), accumulated most points in any top European league (100) and went on to win the championship that May. This made Mourinho the fifth manager to win the Spanish, Italian, English and Portuguese leagues. Next, with Real winning the 2012 Supercopa de España, Mourinho had conquered every available domestic title in four European countries.
Mourinho's return to Chelsea in June 2013 rekindled the club's old spark by March 2015, with League Cup as well as 2014-15 Premier League wins, making him Premier League Manager of the Year.
He's the first coach/manager to win the first FIFA Ballon d'Or Best Coach Award (2010) and was also FIFA World Coach of the Year (2010). Mourinho also won UEFA Manager of the Year (2002-03 and 2003-04) and IFFHS' World's Best Club Coach award (2004, 2005, 2010 and 2012).
Mourinho, who endorses Hublot watches, BT Sport (three-year deal), Jaguar sports cars, casino operator Paradise Co and Yahoo!, has an annual income reported to be around £11 million, with more than £8 million accounting for his Chelsea salary.