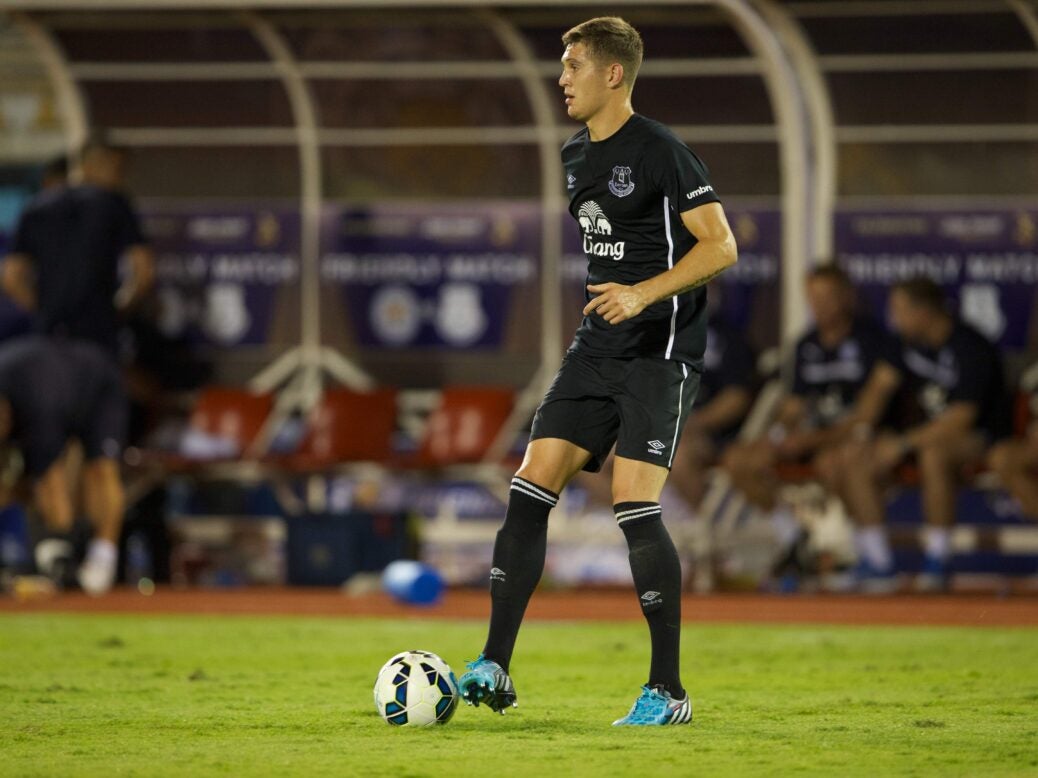 Currently a defender for Everton and England, footballer John Stones' net worth is reckoned to be in the region of £40 million.
Born on May 28, 1994 in the South Yorkshire town of Barnsley, John Stones began playing for Barnsley's youth academy from December 2011. Debuting professionally in the Championship (the second-highest in the English football league system) in March 2012 against Reading, Stones' first and only Barnsley goal came with his first start for the team in a 4–3 win against League One team Rochdale in a League Cup first round tie in August 2012.
How did his professional career make him millions?
In September 2012, Stones got his first national duty call where he played for the England Under-19s against Germany.
End of January 2013, Stones was transferred to Everton on a five-and-a-half-year deal, reported to be £3 million. His Everton debut took place in August in the 2–1 League Cup against Stevenage, with a Premier League debut in the 1–0 September win over Chelsea.
He was one of the 21 chosen for the 2013 FIFA U-20 World Cup in Turkey, debuting for England's Under-20 in a warm-up match that June, beating Uruguay 3–0. Stones also played for the England Under-21s, debuting in a 6–0 win against Scotland.
Chosen as one of the probables but not included in the final England list for the 2014 FIFA World Cup, Stones otherwise played a total of eight matches for the England team. One of those was his first competitive match, a 2–0 win against Switzerland in the UEFA Euro 2016 qualification in September 2014.
Stones inked another five-year deal with Everton in August 2014 bringing his wages in the vicinity of £30,000 a week. In spite of an ankle injury in the October match versus Manchester United, which sidelined him for 10 to 14 weeks, he was nominated for the 2014 Golden Boy Award (eventually won by Raheem Sterling). April 2015 saw Stones score his first Everton goal in a 3–0 win against ManU.
Four bids by Chelsea for Stone were rejected by Everton in July-August 2015 — the last one being £37 million.
As of now, ManU are the favourites to sign him up.