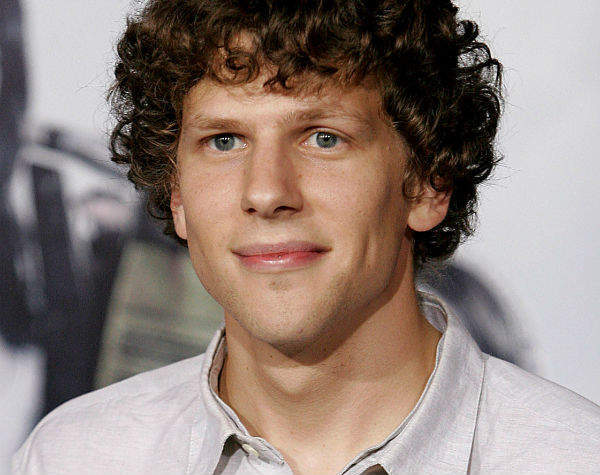 Author: Suren Prasad

Jesse Eisenberg is estimated to be worth £6.9 million.
Growing up in New Jersey, Eisenberg turned to acting early. He first emerged as a professional actor in The Gathering, an off-Broadway production, later making his Broadway debut as a substitute in the 1996 revival of Summer and Smoke.
Taking to TV with the series Get Real (1999-2000), Eisenberg was cast in the telefilm Lightning: Fire from the Sky (2001) and then starred in Roger Dodger (2002), where he won the Most Promising New Actor award at the San Diego Jewish film festival.
He took a stab changing genres intermittently with movies, such as: The Emperor's Club (2002), The Village (2004), Wes Craven's Cursed (2005), The Education of Charlie Banks (2007), Solitary Man (2009), Camp Hope (2010), To Rome with Love (2012, salary: $443,478), Night Moves (2013, salary: $637,500), He's Way More Famous Than You (2013, salary: $523,077) and The Double (2013, salary: $850,000).
He also played memorable roles in The Squid and the Whale (2005), The Living Wake (2007l) and The Hunting Party (2007), Adventureland (2009), Holy Rollers (2010), Why Stop Now (2012) and Now You See Me (2013, salary: $600,000).
Eisenberg's breakthrough arrived with the thriller superhit, Zombieland (2009). He next played the role of the Facebook founder Mark Zuckerberg in The Social Network (2010). The movie earned Eisenberg the Best Actor Award from the National Board of Review of Motion Pictures, along with Best Actor nominations at the SAG Awards, Golden Globe, BAFTA and Oscars, taking his net worth up to $5,230,769.
In 2011, he voiced Blu, the main character in the animated superhit Rio. In August, he starred in the lead role with 30 Minutes or Lessand then debuted as a playwright in the Off-Broadway, Asuncion, in October. 2011 saw his net worth creep to $6,915,254, which climbed to $9,272,728 by 2013.
He returned to speak for Blu in Rio 2 (2014).
Eisenberg will be playing the super-villain Lex Luthor in Batman v Superman: Dawn of Justice, to be released in 2016.
Earning $1,236,364 annually, this feline-loving vegetarian fosters cats and supports Farm Sanctuary, an organisation which calls for the protection of farm animals.