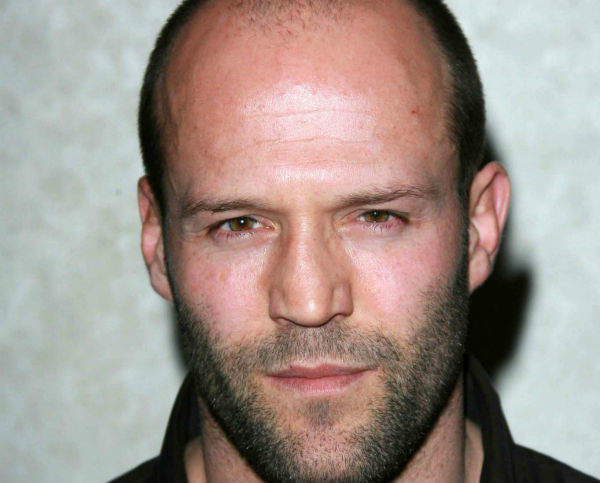 Author: Suren Prasad

Jason Statham is worth a reported £34 million. He was born on July 26, 1967 to dancer Eileen (née Yates) and lounge singer and street seller Barry Statham in Shirebrook, England.
Statham's family later moved to Norfolk where he grew up alongside Vinnie Jones, former Welsh football captain, who introduced him to football. A dedicated diver, Statham made it to the British national diving squad, representing England at the 1990 Commonwealth Games and the 1992 World Championships. Showing the same zeal for martial arts, Statham earned a blackbelt in karate, kickboxing and kung fu.
His entertainment career took off when the sports modelling agency Sports Promotions spotted him training at Crystal Palace National Sports Centre, London. He then went on to model for FCUK.
Dreaming of becoming a stuntman, Statham got his lucky break through Guy Ritchie in Lock, Stock and Two Smoking Barrels (1998). Ritchie then signed him again alongside Brad Pitt and Jones in Snatch, which raked in over $80 million at the box office. With this Statham broke into Hollywood with roles in Jet Li's The One and Sci-fi Ghosts of Mars. He had a third screen partnership with Vinnie Jones in Mean Machine. Later, he was cast in the lead role for 2002's runaway success The Transporter, from which he made a reported $750,000. Its success resulted in two further sequels. A great advocate for introducing a category for stunt performers at the Oscars, Statham executed most of his stunts, including the fights, car chases and scuba diving sequences.
A breakthrough role in The Italian Job earned him $450,000 while the high voltage film series Crank followed by a sequel in 2009 again saw him in the lead role and a reported $5 million richer.
Sylvester Stallone later approached Statham to act alongside himself and other action stalwarts such as Schwarzenegger, Lundgren and Jet Li in The Expendables, which became Statham's highest grosser – raking in nearly $300 million in total in 2010. This was followed up by two more successful sequels. His other movies include Cellular, Chaos, The Bank Job, Death Race, The Mechanic, Blitz, Killer Elite and Parker. After playing a cameo in Fast & Furious 6, Statham will portray the central villain in Fast & Furious 7, to be released in April 2015. He recently completed a further two Hollywood action movies, Homefront and Heat. He has also lent his deep gravelly voice to the video games Red Faction II and Call of Duty.
Statham has a $10 million oceanfront house in Malibu, California and an eighth floor apartment in Hollywood's Broadway Building, Los Angeles. He also owns a $2.4 million home and Spanish style compound in Hollywood Hills, which he bought from Ben Stiller for a reported $7.3 million.
A car aficionado, Jason Statham owns a silver Audi R8, a metallic black Audi S8, a Lamborghini Murcielago LP640, an Aston Martin DBS Volante and an E-type Jaguar.
He also champions Autograph Store Charity Fundraising by signing its auction items.
In a recent poll, Statham was voted UK's manliest man, beating the likes of Ray Winstone, Tom Hardy, Gerard Butler and David Beckham. Statham's current love interest is Victoria's Secret model Rosie Huntington-Whiteley.