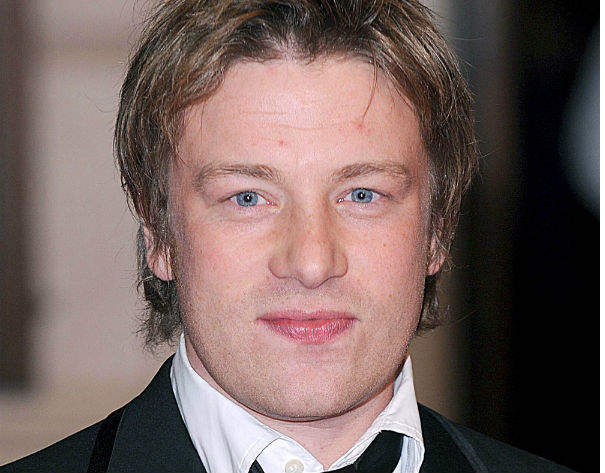 Jamie Oliver has a net worth of £240 million, largely thanks to his cookbooks and restaurants.
Famous TV star and master chef Jamie Oliver was born on May 27, 1975 in Clavering, Essex to Sally and Trevor Oliver, owners of The Cricketers (a pub which stirred in little Oliver his first cravings for the restaurant business).
How did Oliver use his parents' business prepare him for his multi-million pound TV chef career?

As a child he helped his parents around the kitchen. At 16, he enrolled in Westminster Catering College after which followed employment in France and as head pastry chef in Antonio Carluccios's famous Neal Street Restaurant.
Next came a three-and-a-half year stretch at The River Café in London where Oliver was noticed by a producer after appearing in a documentary called Christmas at The River Café. Thus sprang forth BBC's TV programme, The Naked Chef, where Oliver "strips down recipes and presents the bare essentials of cooking". Each episode aired a hypothetical situation in Oliver's life that revolved around cooking.
Oliver is a topnotch writer with many books to his credit, such as Jamie's Thirty Minute Meals, Jamie at Home: Cook Your Way to Good Health and Happy Days with the Naked Chef. One can also find his familiar face on the TV show Iron Chef America.
Oliver, who was estimated by the 2012 Sunday Times Rich List to be worth $225 million, metamorphosed from renowned chef to global legend in his pursuit to induce healthy meals to be served in British schools. He was awarded the coveted MBE by the Queen for his crusade, which he quickly took to the US via Jamie Oliver's Food Revolution.
This expert in British and Italian cuisine has also starred in Jamie's Kitchen, another TV series, where 15 underprivileged youths are trained to be chefs and later given jobs in his first cocktail bar and restaurant, Fifteen. Oliver also owns half of London's Barbecoa Restaurant.
In 2011, Jamie's Italian, Oliver's eatery chain, valued at £100 million, showed a £1.66 million profit from its £19.4 million sales, according to city analysts. His 70 per cent stake in the chain is worth £50 million, according to The Sunday Times Rich List. Oliver's other assets are a house in Primrose Hill and a farmhouse in Clavering, Essex, where weekends are spent with family. He's married to retired model Juliette ('Jules') Norton and the two have four children: Poppy Honey Rosie (ten), Daisy Boo Pamela (nine), Petal Blossom Rainbow (three) and son Buddy Bear Maurice (two).
Topping the weekly bestseller chart 30 times with his fifteen cooking tomes, the gastronomic pundit recently launched his latest digest, Jamie's Great Britain, which shot straight to the top shelf.
With a reported net worth of £150 million, he is now Britain's 501st richest person and the richest chef on the planet, according to a recent report.