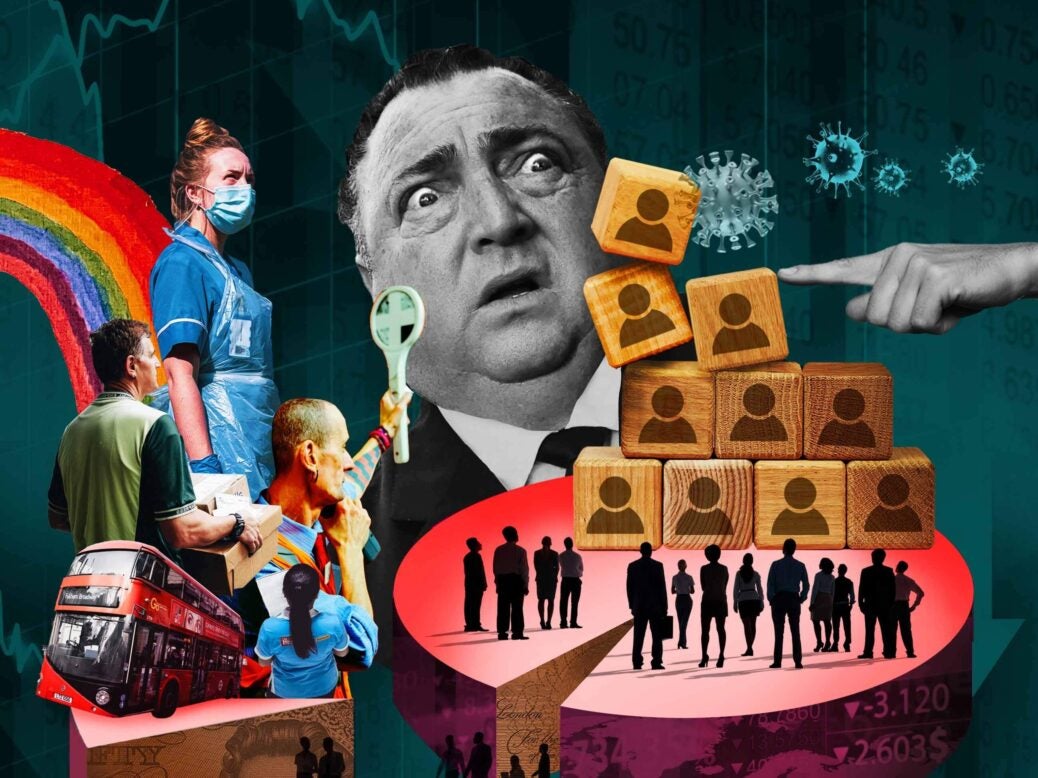 The 75th edition of Spear's is here and its contents feature the likes of Lord Browne, Steven Pinker and much more else besides
In the new edition of Spear's –  through a series of important conversations far and wide – we seek to articulate the social and economic impact of the coronavirus pandemic.
With lockdowns easing, the effects of Covid-19 continue to loom large over all our lives, informing and being the impetus for public reaction to the global Black Lives Matter protests that we have seen in recent weeks.
In our cover story, we address the fall in dividends this year and look at how the crisis is accelerating trends in corporate governance. What will it mean for shareholders in the months and years ahead?
And in our Spear's interview with Lord Browne of Madingley, the former CEO of BP, we explore the toll the crisis is having on business and our world – as well as the deficiencies it has highlighted in the UK economy.
All this has a bearing on wealth, of course, and this issue sees our annual pick of the best wealth managers in the business. In addition to our field of UK-based experts, we've introduced a roster of top professionals in Switzerland too.
Elsewhere we meet the public intellectual and Harvard scholar Steven Pinker, who talks progress – a theme also touched on by Lord Browne – and we have crime author Ian Rankin, whom we speak to in an interview to mark his sixtieth birthday. Food writer William Sitwell, meanwhile, hears from chef Mark Hix, who talks about the unfolding of his business empire amid the crisis and of his plans for return. Then, in our Midas interview slot, we have the singer and actress Beverley Knight.
As well as all this, we have an exclusive report on a rift concerning one of the world's most exclusive private schools, Institut Le Rosey in Switzerland, and the billionaire parents of one of its former pupils. And we also get behind the wheel of the all-new all-electric Porsche Taycan.
It's a great edition, and it's also my last as editor: after three and a half years and 19 issues, I'm handing on the baton, so I would like to take this opportunity to thank my editorial team past and present for their tireless efforts to make Spear's the magazine it has become. I also thank our commercial partners – as well as our commercial colleagues and the production team.
Finally, I would like to thank our loyal and supportive readers. Without you it would be a pretty dull party.
My successor is a brilliant journalist whom I have known for a long time – my deputy editor, Edwin Smith, whose talents readers of Spear's will already have noticed.
Edwin, I wish you every success in your editorship; I know you will be a huge success. The other good news is that I'll be staying on as editor-at-large, which means I'll get to be part of the next chapter in Spear's ongoing adventure.
Thanks everyone. Enjoy this edition, and keep safe.
Alec Marsh is editor-at-large of Spear's
Click here to buy the latest issue and subscribe
Main image credit: Ben Challenor