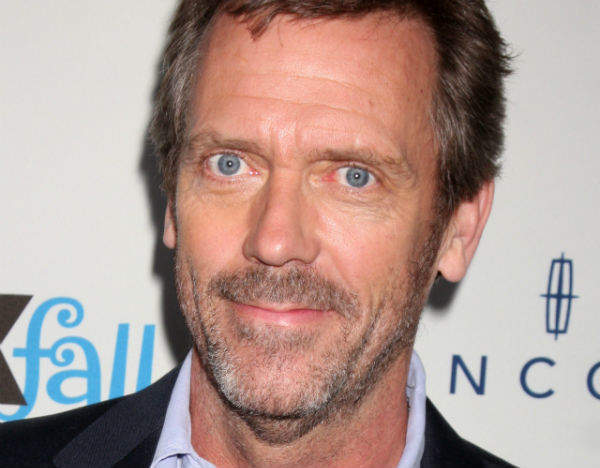 Author: Suren Prasad

Hugh Laurie is reportedly worth £27 million. He was born on June 11, 1959 in Oxford.
An Eton student, Laurie later enrolled at Selwyn College, Cambridge University, to pursue the family tradition of rowing. He rowed his way to the junior British National title and represented Britain at the Junior World Rowing Championships, in 1977.
Abandoning his rowing dreams due to glandular fever, Laurie joined Cambridge Footlights, where he met Emma Thompson, Stephen Fry and Ben Elton. The foursome entered The Cellar Tapes, their annual revue, in the Edinburgh Fringe Festival winning the Perrier Comedy Award. This led to its TV broadcast in 1982, resulting in the quartet being selected to create Alfresco, a comedy for Granada Television.
Fry and Laurie collaborated on comedies such as the Blackadder series, BBC's A Bit of Fry & Laurie, and the ITV's famous Jeeves and Wooster, Peter's Friends (1992) and the 2010 retrospective Fry and Laurie Reunited.
Laurie's notable movies include Letters from a Bomber Pilot, Sense and Sensibility (1995), 101 Dalmatians (1996), Maybe Baby (2000), Girl from Rio (2003), The Flight of the Phoenix (2004), the three Stuart Little films (1999-2006), Street Kings (2008) and The Oranges (2012).
For TV, he appeared in Spooks (2002, BBC) and acted-directed ITV's Fortysomething (2003).
Laurie voice-acted in Preston Pig (2000, CITV) two episodes of Family Guy (2001, 2009), Monsters Vs. Aliens (2009) and The Simpsons (2010).
He wowed American audiences with his title role in the Fox drama, House M.D. (2004-2012). The Brit even fooled executive producer Bryan Singer with his impeccable American accent. He won two Golden Globes (2006 & 2007), two SAG awards (2007 & 2009) and recieved six Emmy nominations. The Guinness Book 2012 documents Laurie as the most watched TV actor. His earnings of over $400,000 each episode also made him the most top-paid TV actor.
A piano student and singer since childhood, Laurie also plays the harmonica, different types of guitars, drums and saxophone. His musical talent was demonstrated throughout his career, especially on A Bit of Fry & Laurie, Jeeves and Wooster, House M.D. and Saturday Night Live.
In 2011, he released Let Them Talk, a blues album, in France and Germany, and performed in the Cheltenham Jazz Festival.
In 2013, he released Didn't It Rain, his second album in Britain and later performed on the RMS Queen Mary, which was released on DVD and Blu-ray as Live on the Queen Mary.
Laurie's first novel, The Gun Seller (1996), emerged a bestseller.
For his acting services he was appointed OBE, in 2007.
Laurie has top endorsement deals with BT and L'Oreal.
He lives in a $3,380,000 home in London with his family and also owns Magical Garden Paradise, a luxurious villa worth $4 million in Hollywood Hills.
Laurie owns a $12,000 black Triumph Bonneville, a $70,000 metallic black Cayman S Porsche and a $30,000 vintage red 1966 Ford Galaxie convertible.
Laurie will be next seen in Tomorrowland (2015).