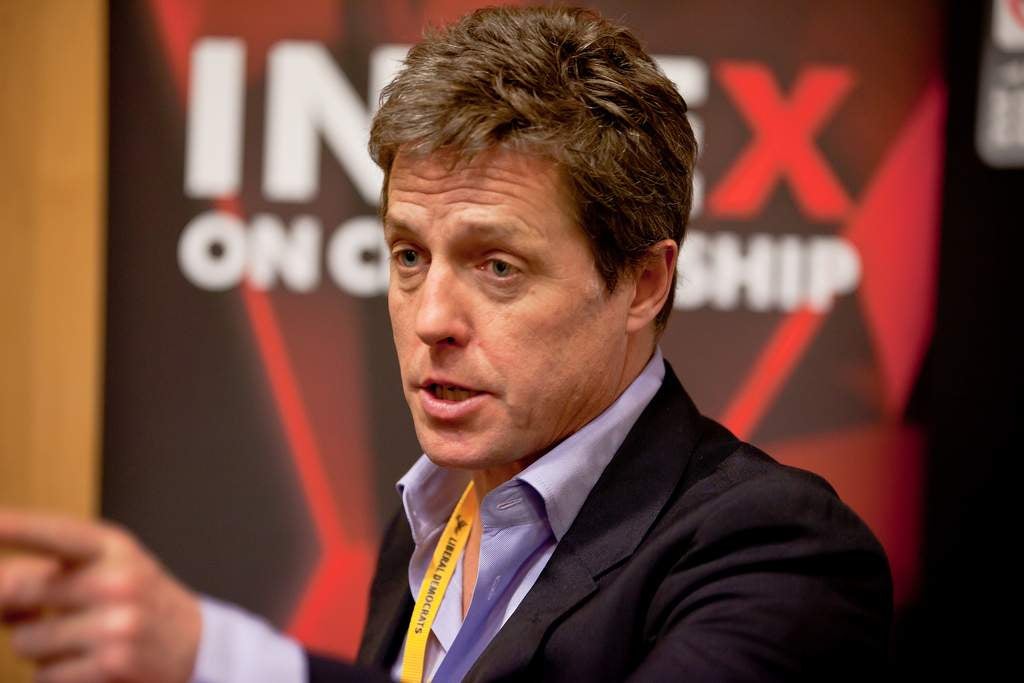 Hugh Grant is a Golden Globe, BAFTA, and an Honorary César winning British Actor and Film Producer, but what is his net worth?
The second son of Captain James Murray Grant and teacher Fynvola Susan Maclean, Hugh John Mungo Grant was born in Hammersmith, London, on September 9, 1960. Hugh Grant's childhood was spent mostly playing Rugby and Football, while spending summers in Scotland with his World War II decorated granddad, Colonel James Murray Grant, but what is Hugh Grant's net worth?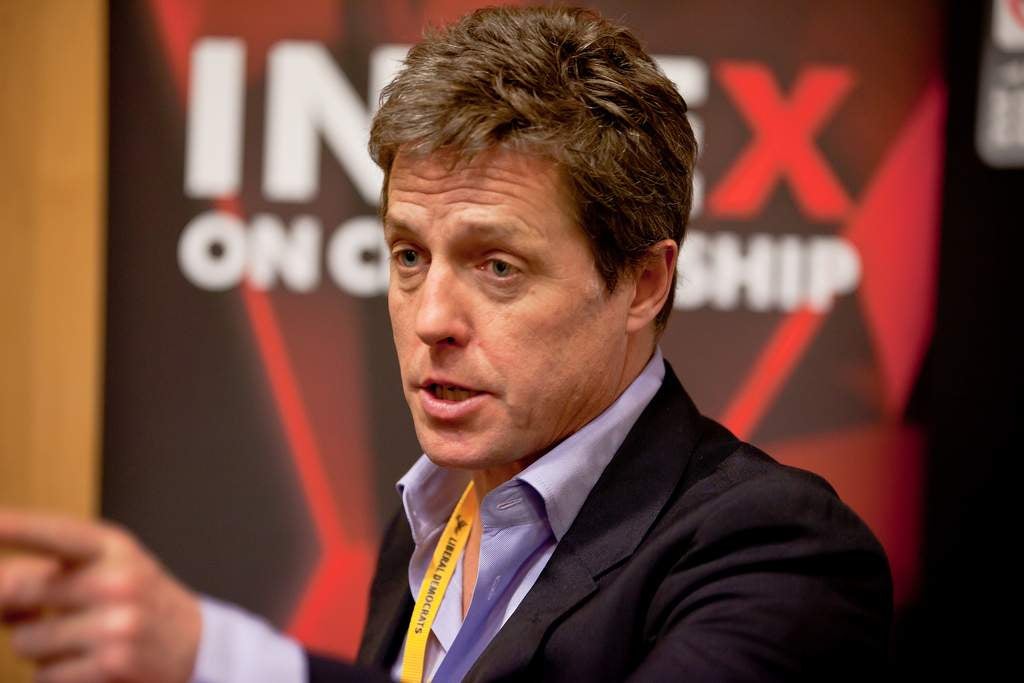 Grant graduated in English from New College, Oxford (1979-1982) on the Galsworth scholarship. There he got his first film role in Oxford University Film Foundation's Privileged (1982), following which he joined the Oxford University Dramatic Society.
After various odd jobs (assistant groundsman at Fulham Football Club and writing sketches for TV and ads for radio), Grant began performing at Nottingham Playhouse (regional theatre) before starting his own comedy revue, The Jockeys of Norfolk.
Grant's first leading movie role was in Merchant-Ivory's Maurice (1987), where he shared the Volpi Cup for Best Actor with co-star James Wilby, at the Venice Film Festival.
Apart from that, the late 1980s and early 1990s saw him in small TV and film roles, such as Jenny's War (1985 TV series), White Mischief (1987), Rowing with the Wind (1988), The Dawning (1988), Champagne Charlie (1989 TV film), The Big Man (1990), Impromptu (1991), Our Sons (1991 TV film), Bitter Moon (1992) and The Remains of the Day (1993).
In 1994, Grant shot to stardom with Four Weddings and a Funeral (the highest-earning British film, grossing over $244 million), winning the Golden Globe and BAFTA for Best Actor. That October, he launched Simian Films Limited, with girlfriend Elizabeth Hurley as head of development. Two of its projects were Nine Months (1995) and Mickey Blue Eyes (1999). In December 2005, Grant relinquished directorship. (Wikipedia)
The Four Weddings and a Funeral team soon created Notting Hill (1999), which went on to supersede the former as the highest-earning British film ($370 million worldwide).
He later starred in the superhit Bridget Jones's Diary (2001) and its sequel Bridget Jones: The Edge of Reason (2004).
In 2002, Grant's brilliant acting in About a Boy prompted the London Film Critics Circle to name him Best British Actor. In 2006, GQ named him one of its Men of the Year.
His other movies include Sense and Sensibility (1995), The Englishman Who Went Up a Hill But Came Down a Mountain (1995), Restoration (1995), Small Time Crooks (2000), Two Weeks Notice (2002), Love Actually (2003), Music and Lyrics (2007), Did You Hear About the Morgans? (2009) and The Man from U.N.C.L.E. (2015).
Critically his "career-best performance", Florence Foster Jenkins (2016) earned Grant multiple nominations, including a Golden Globe, BAFTA, Satellite Award, Critics' Choice Award and his first SAG Award.
The live-action animation Paddington 2 (2017) won him London Film Critics' Circle Award for Supporting Actor of the Year.
Grant supports several charities; especially the DIPEx Charity and Fynvola Foundation (his mum died of pancreatic cancer).
The 'romcom' actor's awards include Star of the Year (2002), Stanley Kubrick Britannia Award for Excellence in Film (2003) and Honorary César for Lifetime Achievement (2006). Grant was also felicitated at the Avenue of Stars in central London and commemorated with a silver star in the footpath outside St Paul's Church, Covent Garden Piazza (2005).
Grant has two children with restaurant receptionist Tinglan Hong and three children with Swedish TV producer Anna Eberstein.
Grant's assets include a £10 million house on Notting Hill, a £500,000 villa in Sweden's seaside resort of Torekov, a £2.1 million house in Chelsea, a £3.6 million property in Fulham, an Audi R8 and a Ferrari California. (Daily Mail & Muzul)