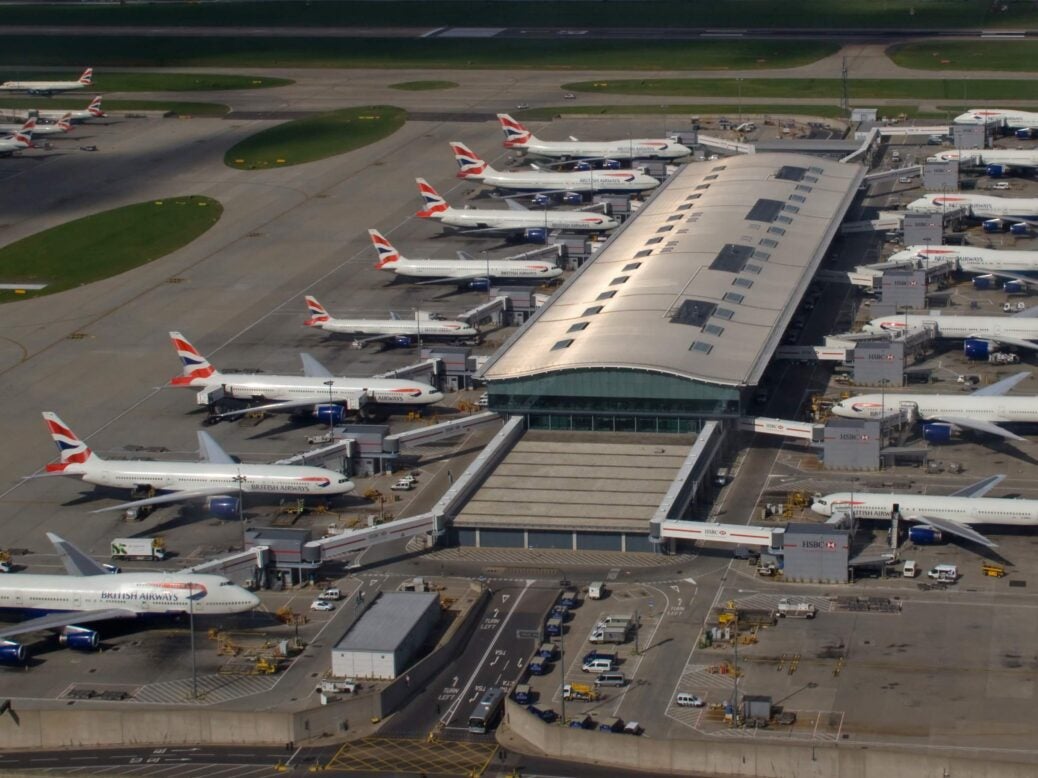 Hailed as a historic vote by MPs on Heathrow's expansion, the key is now to make sure the third runway happens – and fast, writes Alec Marsh
From my garden in west London I reckon it might be possible to see the rivets on the underside of Boeings and Airbus airliners as they scream up into the air from Heathrow. It's no surprise that one of the son's first words was aviation-inspired. It's not much fun, but it is a reality of modern life: we all want to fly to places when we need to.
And the flipside of the inconvenience of noise and car congestion – not that we are close enough for that – is jobs, and revenue from having one of the world's busiest hub airports in the city. There's also the wider economic and culture benefits, not to be underestimated, of being able to fly somewhere without having to change en route.
That's why the vote by MPs last night – an absolutely thumping majority of 296 in favour of proceeding with Healthrow's third runway – is great news. And it's why it should herald the end of decades of dithering over this important project. In its wake, as Heathrow's new shimmering expanse of asphalt unfolds into life in the 2020s, some 100,000 jobs should follow – as well as improved global connectivity, which will be ever more important as Britain leaves the EU.
After all, with 80 per cent of our economy in services, there's never going to have been a more important time to boost our connectivity to the world – whether you're talking about flying in tourists, or flying out consultants.  For the City of London or our world-leading advertisers, the third runway is more important than negotiating the finer details of our future customs union partnership with the EU:  that only deals with goods, which represent an important but far smaller part of the economy. Services are pervasive. (Even for manufacturing giants such as air-engine maker Rolls-Royce much of its revenue is derived from servicing the engines it sells.)
And as it stands we're slipping behind. Back in 1995 Heathrow was the world's second busiest airport by passenger journeys: now it's in seventh place. Yes passenger served by these two 13,000-foot long strips of grooved asphalt have risen from 62 million in 2002 to 78 million, but in that time Britain's main airport has fallen behind newcomers like Dubai and Beijing. When you consider that many of the other airports in the top ten by passenger traffic have five or six runways, then London's hub appears to be a master of efficiency.
Yet it's one that's running at 98 per cent capacity, which is no way to sweat any asset. And this isn't just about comparing numbers and wanting to be biggest: as the world population expands it's about having the capacity add new regular routes — routes that the world will want, and ensuring that we as a nation, remain on the economic flight-path.
Yes, the prospect of a third runway increasing plane traffic from 480,000 to 740,000 – raising passenger capacity to a dizzying 130 million – is frankly sobering, but Britain needs to be remain at the centre of the action. Aviation buffs joke that the world's 11th busiest airport, Amsterdam's Schipol airport, is Heathrow's third runway.
And yes, the environmental concerns can't be ignored: but just last week Rolls-Royce revealed it had lodged patents for electric-airliner engines – and it's already developed electric powertrains for the Royal Navy's ships (not without some issues, it should be said, but this technology is innovative). And Rolls is working with Airbus and Siemens on delivering a electric-powered shorthaul airliner by 2020. Yes, we're still years away from the Nirvana of silent, air-powered aviation – all fuelled by wind turbines spinning off the coast of Kent – but with nine billion people due to be on the planet come 2050, and exploding populations of middle classes in China and India to boot, the solution to pollution fears is not on unrealistic unilateral prohibition on air travel or some form of disengagement. Instead we have no choice by to pin our hopes on a technological solution. And I, for one, believe that it's eminently possible and believe that stringent environmental demands should be part of whatever final deal is agreed in West London.
It's now 15 years since then transport secretary Alistair Darling told the House of Commons that 'Doing nothing about airport capacity is not an option.' That is precisely what Britain has done. Now we have a democratic mandate to make this happen LHR, and Britain must overcome well-intentioned Nimbyism and get the third runway that London and the country so desperately needs built. If it's any consolation to the sceptics, this will be the first new runway in the south of England since 1946. Britain has been patient but the time has come to finally grasp the nettle. Let's get the pain out of the way and put Heathrow – and Britain – back on the global aviation map before it's too late.
Alec Marsh is editor at Spear's