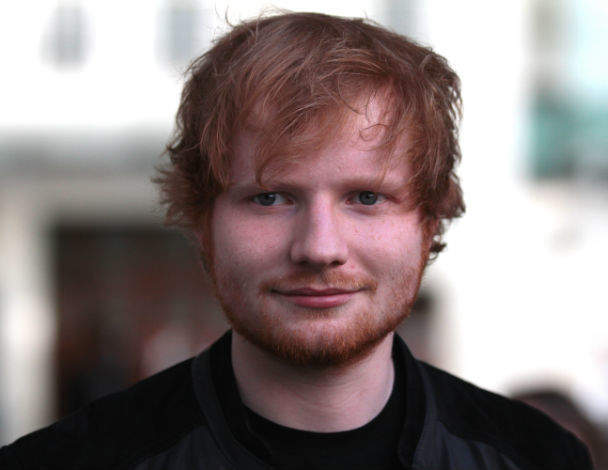 Music's hottest new find, British singer-songwriter Ed Sheeran is estimated to have a net worth of £35 million.
Learning the guitar at a very young age, Ed Sheeran was writing songs right from his school days.
Once a busker, how did Ed Sheeran make millions in the music industry?

Sheeran released his first independent EP, The Orange Room, in 2005. Moving to London in 2008, performing at small venues, he was one of the band Nizlopi's guitar technicians before opening for them that April.
Seeing him play open mic nights in 2010 in Los Angeles, Hollywood actor Jamie Foxx was impressed and took Sheeran under his wing, offering him the use of his recording studio.
Sheeran's fan base slowly rose through YouTube in 2010, with praise from a diverse range of sources including The Independent, Elton John and English footballer Rio Ferdinand. He self-released two more EPs that year.
In January 2011, he released No. 5 Collaborations Project, an EP featuring appearances from various grime artists. First week sales of the independent release crossed 7,000 copies, with Sheeran reaching number two in the iTunes chart. Later that month, Sheeran signed to Asylum/Atlantic Records.
He released his debut track The A Team as a digital download in the UK, which became the lead single from his freshman album +, released in September 2011. The single reached number three on the UK Singles Chart. Selling 1,800,000 to date, The British Phonographic Industry has certified its parent album platinum six times.
Sheeran followed up The A Team with three more top ten singles: You Need Me, I Don't Need You, Lego House and Drunk.
In 2012, Sheeran won the Brit Award for Best British Male Solo Artist and British Breakthrough Act. The A Team won the 2012 Ivor Novello Award for Best Song and was also nominated at the 2013 Grammys for Song of the Year.
Sheeran co-wrote and sang on Everything Has Changed for Taylor Swift's album Red, which went on to become 2012's biggest-selling album.
Contributing two songs to the group One Direction, Sheeran's second single for the boyband, Little Things, earned him a reported $250,000.
Sheeran's album + rocketed to number 5 on the Billboard 200 in 2012, as The A Team took sixteenth spot on the Hot 100. His overall earnings in 2013 were a reported $6 million.
Sheeran went on to be nominated at the 2014 Grammys for Best New Artist for his single I See Fire.
The musician's second studio album X, released in 2014, topped the US and British charts. The album made Sheeran the top selling artist of 2014 on iTunes, with Spotify naming him the most streamed artist in the world (860,000,000 streams in 2014).
Sheeran owns a farm near Framlingham, Suffolk and a $3 million ranch beside Taylor Swift's in Nashville, Tennessee.