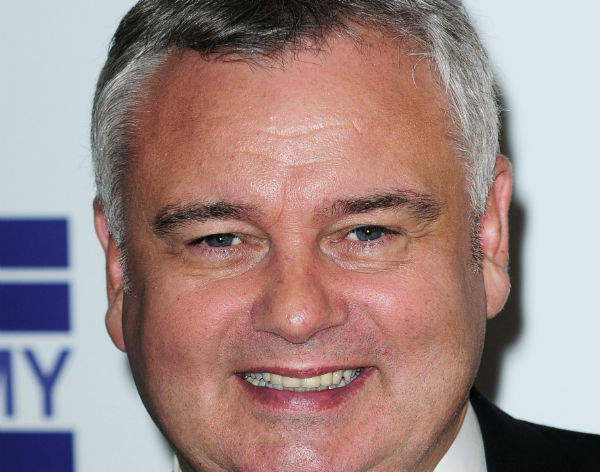 Irish TV presenter of GMTV, Sunrise, This Morning and Songs of Praise, Eamonn Holmes' net worth is estimated to £3 million.
Born on December 3, 1959, Eamonn Holmes was educated in Belfast and then graduated in Journalism from the Dublin College of Business Studies. He began working for a business magazine in Dublin before stepping into broadcasting.
Holmes joined Ulster Television in Northern Ireland in 1979.
In 1982, he became anchor of Good Evening Ulster, the station's flagship programme. Among other Ulster productions, he presented the Miss Northern Ireland gala specials of 1985 and 1986.
Joining BBC in 1986, Holmes began hosting Open Air.
He began co-hosting GMTV in 1993 and left the show in 2005.
Holmes also hosted Jet Set, BBC's National Lottery show (2001-2007), Radio 5 Live's The Eamonn Holmes Show (2003-2009), BBC's Sudo-Q (2005-2007), The Rich List (2006 US game show), BBC's Songs of Praise, and co-hosted ITV's The Feelgood Factor (2009).
After GMTV, he shifted to Sky News in 2005 co-hosting their Sunrise show. Currently, he co-hosts it with Isabel Webster.
In 2006, Holmes started hosting ITV's This Morning. His present co-host is his wife Ruth Langsford. A columnist for The People, Holmes released his autobiography This is MY Life.
He hosted Michael Parkinson's Sunday morning show for sometime on Radio 2 while hosting his own show on London's Magic 105.4 radio station, in 2008.
Holmes' wedding to Langsford on June 26, 2010 in Hampshire was heavily publicised by Hello! magazine — who bought the exclusive rights to the ceremony from the couple — in their two issues in July 2010.
Holmes' £2.8 million salary for hosting Sky News' Sunrise and ITV's This Morning saw him as the highest-paid TV star of 2011.
He won the TRIC Awards in 2008, 2009, 2010, 2011 and 2013 and the Legends of Industry Award in 2013 for Services to Broadcasting and Journalism.
The couple's live in a six-bedroom mansion in St. Georges Hill, Surrey.