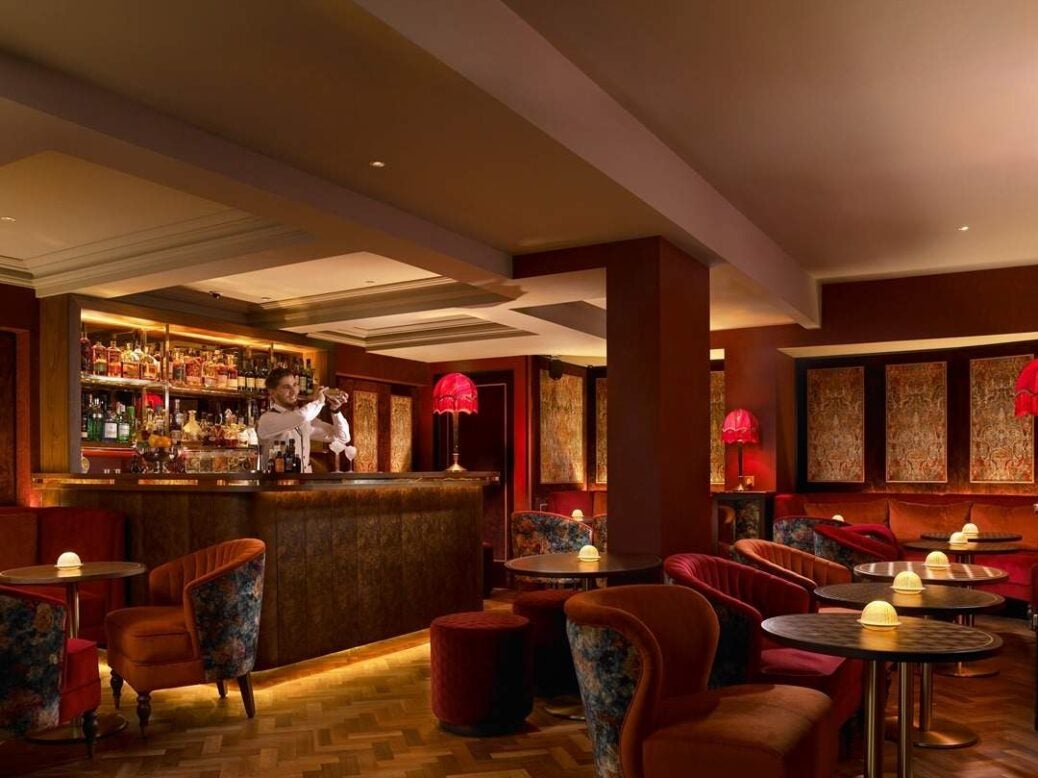 An experience of the Dylan's carefully curated luxury offerings will enhance your experience of the Irish capital, writes Alec Marsh
A short walk from St Stephen's Green in south central Dublin is a boutique hotel offering a charismatic alternative to the hotels you'll already be familiar with in the Irish capital. Stepping inside the Dylan, you realise it's a little out of the ordinary: the colour scheme and the finishes and materials – the leather-coated lift, for instance – offer a taste of opulence. The exterior is stolid Victoriana, but inside you're treated to an environment that is vibrant, luxurious and rather flash, like the interior of Jag back in the days when there was more emphasis on chrome than performance.
The hotel, set in what was once a nurses' home, is situated on a quiet residential road but conveniently close to the bars and pubs one might like to trial when visiting Dublin. It was expanded back in 2017 to encompass an additional 28 rooms and today boasts 72. The hotel's ground floor has since been reborn, and what a job they've done.
Case in a point is the hotel's Eddison restaurant – a landscape of banquettes and dark-stained chairs in jade leather. Classically contemporary, dare I say, chic, the restaurant feels good and will put a spring in your step as surely as your favourite suit. It has an emphasis on serving seasonal produce from the Emerald Isle, and I devoured the oysters – and washed them all down with an exceptional white wine that made my day.
It was the beginning of a exceptional meal that also included such pleasures as seared Castletownbere scallops served with O'Neill's black pudding and pancetta with celeriac bisque. The restaurant's staff were appropriately knowledgeable – and not so knowledgeable that you felt you'd been subjected to a lecture in agri-production and food science before even getting the chance to try your food. We ate like kings.
Then, after supper, the Dylan just got even hipper. Adjacent to the restaurant is a glorious red den, a bar set aside exclusively for the use of guests named the Ruby Room. This low-lit enclave had more than a whiff of the speakeasy about it. The hotel's bar is also worth inspecting.
Finally to the rooms. Here the palette is bold with an accent on finishes, gilt and mirrors in interesting places, with the hand of design becoming more exuberant as you move up from the deluxe rooms to the hotel's experience rooms and suites and 38-square-metre signature suite. I liked it. Now, you probably won't like every flourish, but that's hardly the point: it's rather invigorating to stay in a space that's been so theatrically curated.
Web dylan.ie
Read more…
Castle Terrace, Edinburgh review: A 'surprise' tasting menu to remember
The sauce of all knowledge: Sampling The Langham's cookery school
William Sitwell meets the family behind Marylebone's Carousel – 'If you join our tribe you get indoctrinated'