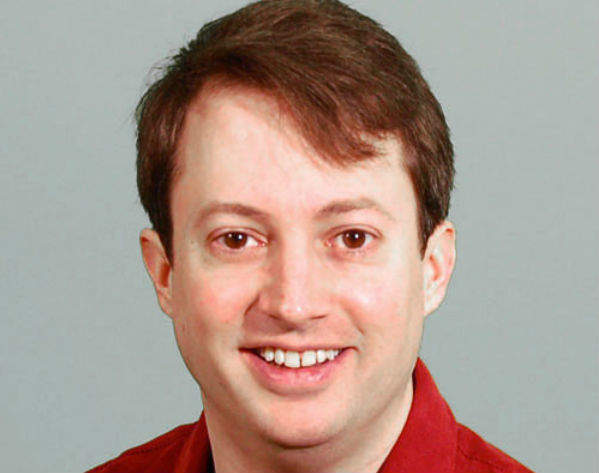 David Mitchell was born in Salisbury, Wiltshire on July 14, 1974. His net worth is estimated to be at £2 million.
He met Robert Webb at Cambridge Footlights, when he joined to study History at Peterhouse, Cambridge in 1993. Mitchell and Webb recorded their first show Innocent Millions Dead or Dying: A Wry Look at the Post-Apocalyptic Age in January 1995. After a stint as president of Cambridge Footlights (1995-96), Mitchell and Webb began performing at the Edinburgh Festival Fringe, and were soon hired to write sketches for comedians Ben Miller and Alexander Armstrong and for the British comedy Big Train (1998-2002).
Did the hard work pay off for Mitchell and Webb?

They got their first breakthrough writing and starring in BBC's Bruiser (2000) and in 2001 got their own sketch, The Mitchell and Webb Situation, on the erstwhile Play UK; later released through DVD (2005) by Eureka! TV.
Next appeared Peep Show (2003). A slow bloomer, it went on to win the Golden Rose (2004), Best Situation Comedy BAFTA (2008) and two British Comedy Awards for Best TV Comedy (2006 and 2007). It is Channel 4's longest sitcom. Meanwhile, Mitchell grabbed the British Comedy Award for Best Television Comedy Actor (2007) and Best Comedy Performance BAFTA (2009), and shared the Royal Television Society Award for Comedy Performance with Webb (2007).
Mitchell and Webb also started a radio sketch called That Mitchell and Webb Sound (2003), which won a Sony Silver Award. It was adapted as That Mitchell and Webb Look for TV and won the Best Comedy Programme or Series BAFTA (2007).
The pair starred in their first film, Magicians (2007) and later got their first book This Mitchell and Webb Book published (2009). They also appeared in Apple Inc.'s UK ads.
Individually, Mitchell performed in Think the Unthinkable (2001, Radio 4 sitcom), Doctors and Nurses (2004, BBC2 sitcom), ShakespeaRe-Told series' The Taming of The Shrew (2005, BBC), Blunder (2006, Channel 4) and Jam and Jerusalem (2006, BBC sitcom).
Mitchell has written for the sketch programme Dead Ringers, narrated the British version of Beauty and the Geek (2006), co-hosted the successful Alternative Election Night (2010) and later 10 O'Clock Live (2011), which includes a solo piece by him called Listen to Mitchell.
He has also hosted David Mitchell's Soapbox on YouTube, the panel shows Have I Got News For You, FAQ U (2005), The Unbelievable Truth (2006), The Bubble (2010) and Was It Something I Said? (2013), and appeared in other shows such as Best of the Worst, Would I Lie To You? and The Big Fat Quiz of the Year.
This frequent column writer for The Guardian and The Observer, who published Back Story: A Memoir in 2012, married broadcaster Victoria Coren. Both have a daughter born in May 2015.