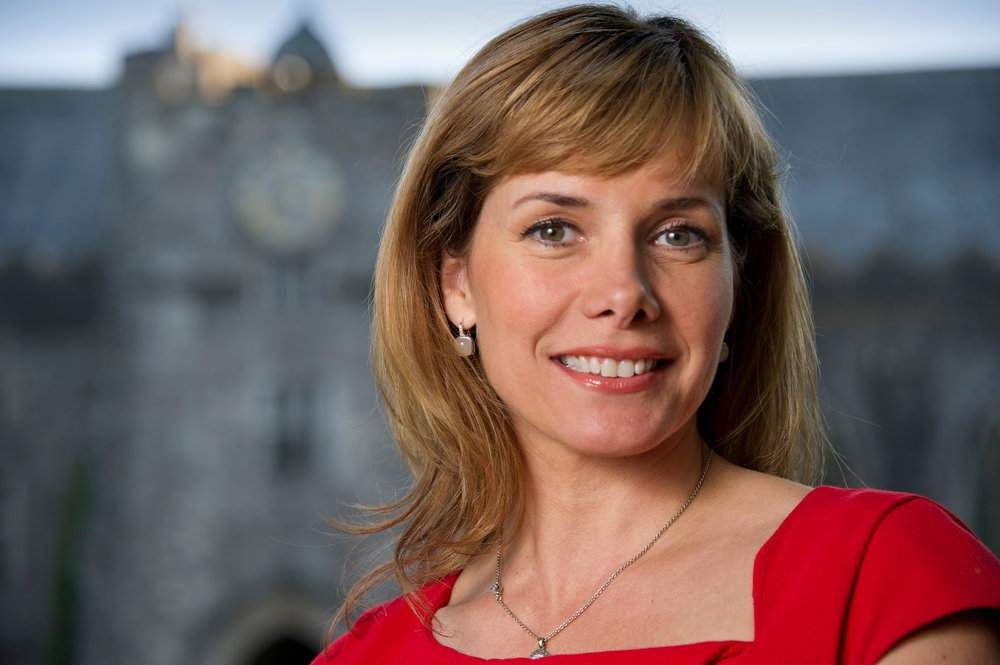 Strictly Come Dancing judge and former ballerina Darcey Bussell has an estimated net worth of £8 million. We take a look at her life and career.
Who is Darcey Bussell?
Ballerina Darcey Bussell was born Marnie Mercedes Darcey Pemberton Crittle in London, England, on April 27, 1969 to British mother Andrea Williams and Australian father John Crittle.
Childhood
After her parents split when she was three, her mother remarried Australian dentist Philip Bussell and the family lived for a while Down Under before returning to England.
Bussell's dance education
Darcey attended professional dance and musical theatre classes at London's Charlotte School, from where she moved to the Royal Ballet Lower School at 13. She progressed to the Royal Ballet Upper School at 16 and in 1987 joined Sadler's Wells Royal Ballet.
Career breakthrough
Her talent was spotted during her school days by choreographer Kenneth MacMillan who premiered Bussell in the principal role of Princess Rose in his revival of the ballet The Prince of the Pagodas, in 1989.
Thus began Bussell's illustrious career with performances peppered with most of the major classical roles, such as Princess Aurora in Sleeping Beauty, Masha in Winter Dreams, Odette/Odile in Swan Lake, and the Sugar Plum Fairy in The Nutcracker. She performed over 80 roles, with 17 of them created exclusively for her. Bussell bowed out of ballet in 2007, with her swansong being a performance of MacMillan's Song of the Earth at London's Royal Opera House.
In 2012, Bussell led 200 ballerinas to perform at the 2012 Summer Olympics closing ceremony.
TV shows and Strictly Come Dancing
Bussell landed her first acting role in the TV film Yo Picasso in 1994 and, in 1998, appeared as herself in BBC One's The Vicar of Dibley.
In 2009, she joined BBC's dance contest Strictly Come Dancing as a fifth judge in the final stages of the series. Bussell returned to the show in 2012, replacing Alesha Dixon as a permanent judge and is now reportedly paid between £150,000 and £199,000 per year show.
Darcey starred in the documentary Britain's Ballerina, in 2004 and collaborated with choreographer Kim Gavin in 2011 to make the BBC Two documentary Darcey Bussell Dances Hollywood.
Bussell has also hosted TV shows including the BBC documentaries Darcey's Ballet Heroines in 2013, Darcey Bussell: Looking for Audrey in 2014, the Grand Final of the inaugural Young Dancer competition in 2015, Darcey's Ballet Heroes in 2015, Darcey Bussell: Looking for Margot in 2016 and Darcey Bussell: Looking for Fred in 2017.
Darcey Bussell's books
Collaborating with HarperCollins Children's Books, Bussell conceived and published a series of six short ghost-written books titled Magic Ballerina, in 2008. Her autobiographical picture book, Darcey Bussell, was published in 2012. Bussell's earlier literary accomplishments include co-authoring The Young Dancer with Patricia Linton and the Royal Ballet School, in 1994.
Awards and other accolades
The president of the Royal Academy of Dance and a director of Darcey Bussell Limited, Bussell's major awards include the OBE in 1995, the CBE in 2006 and the DBE in 2018.
At the 2006 Chelsea Flower Show, a new crimson rose was named in her honour by rose breeder David Austin Roses.
Endorsements and modeling
Dame Darcey Bussell has endorsed brands such as Mulberry, Marks & Spencer, De Beers and American Express, modeled the World Gold Council's first jewellery collection and posed for Vogue, Tatler and Vanity Fair.
She was also an ambassador for The Sanctuary Spa, from 2009-2013, and Silvikrin hair products, in 2014.
Charity work
Bussell's charities include Henry Spink Foundation and Sight for All.
Personal life
Married to Aussie investment banker Angus Forbes since 1997, Bussell has two daughters—Phoebe and Zoe. They live in a £1.2 million house in Weybridge, Surrey.