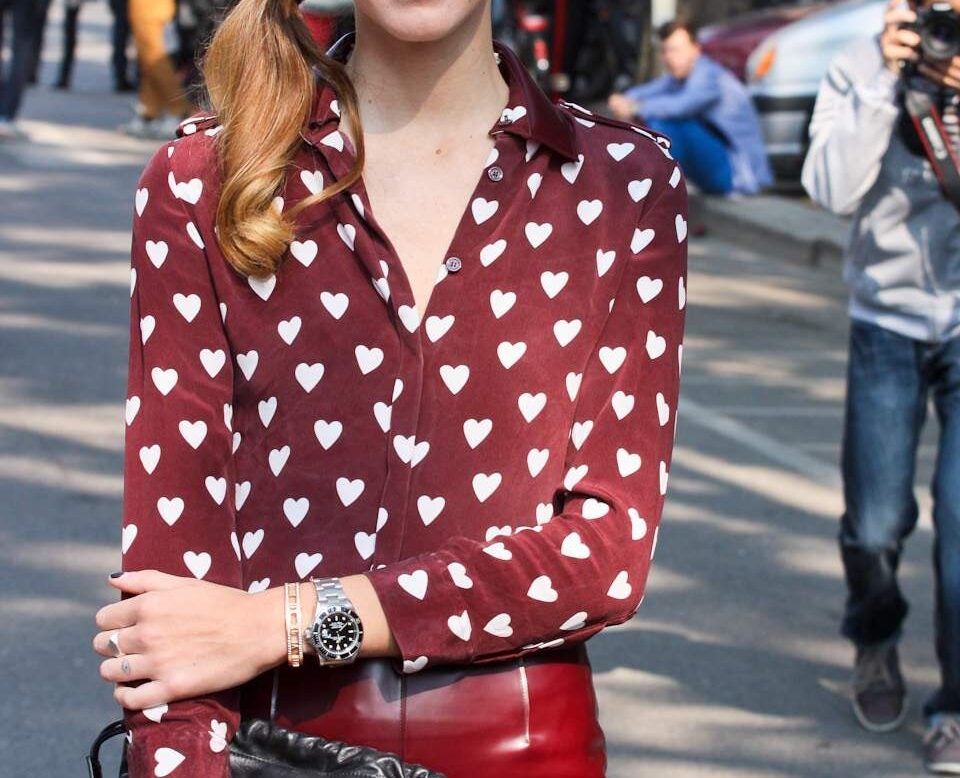 Chiara Ferragni—Italian designer and fashion blogger, aka The Blonde Salad—has a guesstimated net worth of £8.5 million.
Born on May 7, 1987 in Cremona, Northern Italy, to dentist Marco Ferragni and writer Marina Di Quardo, (who worked for fashion brand Blumarine), Chiara Ferragni was raised in Milan.
What did  Ferragni do to become a millionaire blogger?

Acquiring her mum's love for photography and writing, the fashion-conscious teenager began posting her pictures on Flickr and Instagram, soon developing her passion into a fashion blog titled The Blonde Salad—co-founded with Riccardo Pozzoli for just £7 in October 2009. The name was derived from Ferragni's 'mixed salad of interests' (photography, fashion, lifestyle, travel and her blonde locks).
Witnessing a Roberto Cavalli fashion show at 23, Ferragni soon made it into the bi-weekly magazine New York in March 2011. That December—by which time she had forayed into fashion designing and was also studying law at Bocconi University, Milan—Teen Vogue featured Ferragni as the 'Blogger Of The Moment', with her blog collecting 12 million clicks a month besides one million unique views. In 2012, she managed to get a seat at a Chanel show and now graces front row seats at fashion shows in New York, Milan and Paris.
After modelling for Guess (November 2013), Ferragni also got her eBook, The Blonde Salad, published in Italian (December 2013).
She collaborated with Steve Madden for Spring 2014, creating a nine-pair shoe collection. Previous collaborators include Louis Vuitton, Christian Dior, Mango, Max Mara, Ermenegildo Zegna, Tommy Hilfiger, Seven for All Mankind and Chanel.
Treading the red carpet at Cannes (2011), Ferragni appeared on TV as host on the Italian TRL Awards (2010) and guest judge on Project Runway, Season 13 (2014).
Ferragni won the Bloglovin' Award four years in a row for The Blonde Salad (2012, 2013, 2014 and 2015).
She became the first fashion blogger to appear on the cover of Vogue (Vogue España April 2015). The Blonde Salad, Chiara Ferragni footwear collection and Chiara Ferragni Talent Management together amassed around £5.6 million (more than half earned from her footwear range) in 2014. Forbes' 30 Under 30: Art & Style 2015 has etched Ferragni's name in its records.
Her Instagram following (5.4 million) exceeds that of Calvin Klein and Serena Williams, but is just below Oprah's. Ferragni reportedly earns £28,000-£35,000 appearing on various shows.
January 2015 saw her became the first blogger to be honoured with a Harvard Business School case study. In March 2015, just referred sales and advertising revenue of The Blonde Salad amount to over £1 million and Ferragni was also awarded "Beauty Icon of the Year" by Marie Claire, in Mexico. A significant year, 2015 saw her website rake in 14 million views a month on average and a £7 million revenue through collaborations, ads and her footwear collection.
Brand ambassador for Guess and Calvin Klein, she's also the face of Pantene since January 2016.