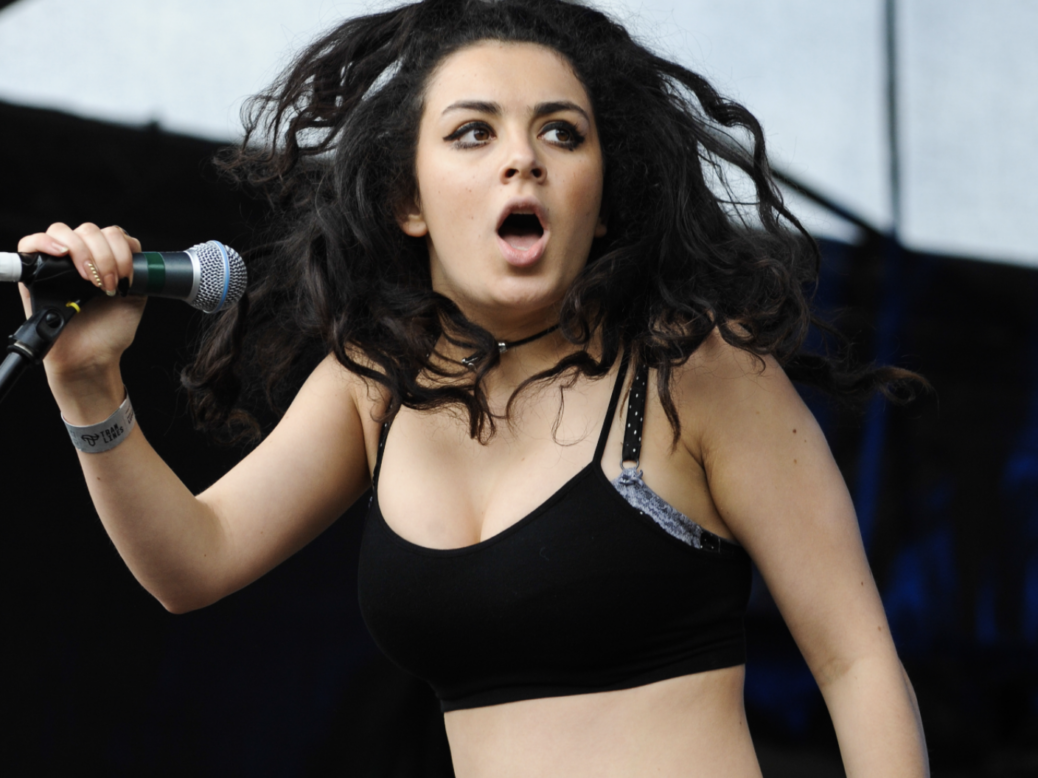 The only child of Scottish entrepreneur Jon Aitchison and former air hostess/nurse, Shameera—a Gujarati Indian from Uganda, Charlotte Emma Aitchison was born in Cambridge on August 2, 1992.
Growing up in Essex, she began writing songs at 14 and, in 2008, recorded an album and posted them onto her MySpace page. Spotting them, a London promoter of illegal warehouse raves gave Aitchison her first break. Performing under her MSN Messenger username, Charli XCX, Aitchison stole the limelight, bolstered by her parents support.
Late 2008, Charli XCX released her first songs "!Franchesckaar!" and "Emelline"/"Art Bitch".
Signing up with Asylum Records (2010), Charli took a mini-break as she enrolled at UCL's Slade School of Fine Art, London, but discontinued after a year as two of her music videos were released.
Charli XCX earned many fans when Alex Metric's "End of the World", featured her vocals, in 2011. She then released two singles for British audiences—"Stay Away" and "Nuclear Seasons". Both were awarded Best New Track by music website Pitchfork.
In 2012, Charli co-wrote and sang "I Love It" for Sweden's Icona Pop, which won multiple Platinum certifications in many countries after inclusion in an episode of HBO's Girls (2013), followed by ruling the British chart and peaking at seventh on the US Billboard Hot 100. Her own subsequent single "You're the One" joined Billboard's 20 Best Songs of 2012.
Soon followed True Romance (2013), her first album, which stood fifth on the US Billboard Top Heatseekers.
Charli then co-wrote and sang "Fancy" with Iggy Azalea (2014). An instant superhit, the track was Spotify's Most Streamed song in America and sold over seven million copies worldwide. It also ruled the US Billboard Hot 100 (the first number one for both singers).
Her next single, "Boom Clap" (2014), from the soundtrack of The Fault in Our Stars and a part of Sucker, her second album, made the top 10 of several charts, including Billboard Hot 100.
Charli produced two more top 10s: "Break the Rules" (Australian and German charts) and "Doing It" − featuring Rita Ora (British chart).
Early 2015, she opened the European leg of Katy Perry's Prismatic World Tour followed by the release of "Famous"—named fifth Best Pop Music Video of the Year by Time magazine.
A guest vocalist who sang "Diamonds" for Giorgio Moroder's album Déjà Vu (2015), Charli subsequently released her second EP "Vroom Vroom" (2016).
In 2017, Charli who had her own fortnightly radio show on Apple Inc.'s Beats 1, released the single "Boys", which grabbed almost two million views within 24 hours while ranking second on YouTube's Top 25 list.
The outspoken feminist has directed a BBC documentary, The F Word And Me (2015), appeared in the short film Lost in the North (2015) and The 1989 World Tour Live (2015), and also voice-acted in The Angry Birds Movie (2016).
Her awards include: Billboard Women in Music's Hitmaker of the Year (2014), one Teen Choice Award ("Fancy", 2014), Billboard Music Award's Top Rap Song ("Fancy", 2015), YouTube Music Awards' 50 Artists to Watch (2015), Attitude Magazine Awards' Best Music Act (2017) plus three NME Awards.
Charli frequently flies to Los Angeles, as she bought a $2.815 million country-style house in Hollywood Hills (2015). (Trulia, Daily Mail & Realtoday.com)
She is one of the opening acts of Taylor Swift's "Reputation Stadium Tour" (May 2018 onwards).