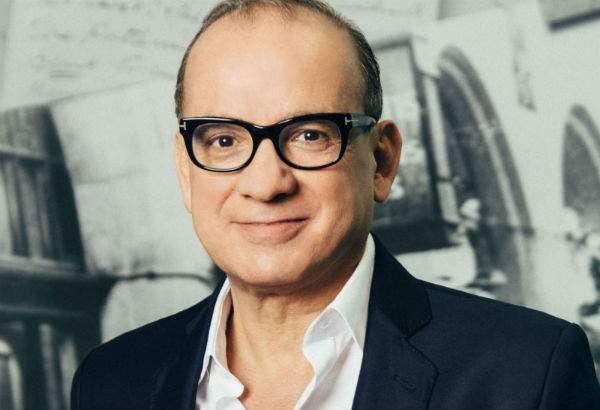 Serial entrepreneur and retail moghul Touker Suleyman has a net worth of £150 million.
Touker Suleyman studied at Peckham Manor secondary school, while spending his spare time working in the family restaurant.
He later went to work as a trainee in an accountancy firm.
At 18, Suleyman stepped into retail, buying garments for his grandmother to sell to her friends.
He then forayed into the leather industry, establishing his own clothing firm Kingsland Models in 1976. Having a factory in Stoke-on-Trent, his firm supplied womenswear to high street brands such as Dorothy Perkins, C&A, and Topshop. He then bought a 29.9% stake in the garment firm Mellins.
But a buy into Bamber Stores left him £20 million in the red. With the company going into liquidation, Suleyman had to sell his house and start from scratch.
Later, in 1984, he acquired a ladies' wholesale business named Low Profile, a manufacturing property company that made garments for fashion brands. He shifted its base to Turkey and soon expanded to Bulgaria and Georgia. Its success helped him invest in property, especially around Fitzroy Square. Low Profile became 'Most Successful Company' at the Turkish Business Awards in 2012 and now supplies to brands like Marks and Spencer.
In 2000, Suleyman's affinity for shirts surfaced while manufacturing for Ralph Lauren Europe. In search of a classic English brand he stumbled upon Hawes & Curtis on Jermyn Street, which had a debt of £500,000, no stock and was going into administration. Suleyman paid a paltry £1 for the brand, with the whole purchase costing him about £100,000.
Hawes & Curtis now has 28 outlets across Britain, boasts a turnover of £21 million and is debt free. Suleyman is a serial entrepreneur, with investments in Huxley & Cox (luxury bag brand), Docks Rio (casual boat-shoe brand), Bikesoup (online bicycle market), the behavioural marketing company Intelligent Futures and several commercial property ventures.
He will be entering the 13th season of Dragons' Den along with Sarah Willingham and Nick Jenkins, joining Peter Jones and Deborah Meaden.
He drives a Bentley and owns a homes in Kensington and Clapham Common.