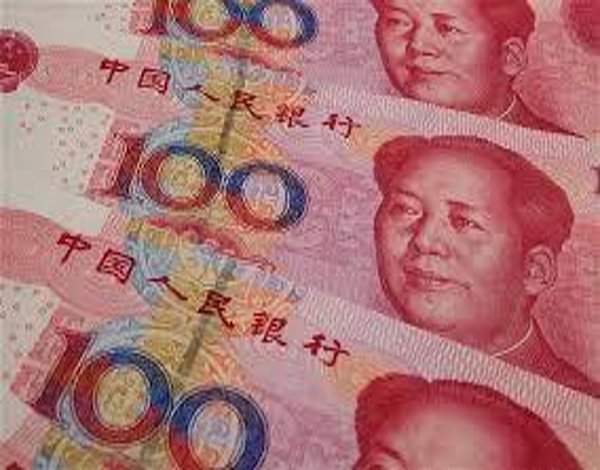 George Osborne's recent announcement of a mega-deal with Beijing to provide renminbi trading and purchasing in the City has received a positive reaction. No one doubts the potential for generating billions and creating thousands of jobs.
Although already the biggest trader in renminbi, outside of Hong Kong and China, the deal announced yesterday is a coup for London as it competes with other foreign cities for Chinese trade and currency. It is all part of China's fascinating global economic strategy, which also involves reviving the Silk Road.
For the UK the renminbi move is big business but for the China it shows careful calculation. Allowing renminbi to be purchased and traded globally, through FX's major hub, will enable easier foreign investment into China, an economy rapidly diversifying from a primary industry focus to an increasing services and consumer orientation.
Read more on China and finance from Spear's
At China's government level, utilising its economic clout in the City also brings the interests of business to bear on diplomacy and will help move beyond the zero-sum East/West political dynamic that historically stifles cooperative growth.
This is being echoed elsewhere. Recently, and largely unnoticed by the UK media, China has pursued a policy of a New Silk Road, looking to bring trade and investment to the resource-rich Central Asian republics by both land and sea.
An institutional vehicle for such a venture already exists in the form of the Shanghai Cooperation Organisation and Beijing has the keys to the door, spending £31 billion in the past three months on energy and infrastructure projects in the region.
As Chris Johnson, of the Center for Strategic and International Studies, said to the Washington Post earlier this month: 'Xi Jinping sees a huge gaping hole in terms of trade and economic opportunities that the US has so far failed to take advantage of.'
In September President Xi visited Kazakhstan, Kyrgyzstan, Turkmenistan and Uzbekistan, echoing the business mission led by David Cameron visit to the region in June but markedly securing approximately £19 billion in deals compared to British leader's £700 million.
As demand increases in growing Chinese markets, Central Asia can capitalise by selling its resources down the Silk Road as Chinese currency and investment flows the other way.
Such an opportunity may seem especially attractive if Russia, bypassed by pipelines and transit routes, fractures the CIS with threats on energy security and Soviet era 'sphere of influence' rhetoric.
Opening a new Silk Road has won American support as it is seen as crucial to stimulating trade in, and potentially rescuing, a failed Afghanistan. China doesn't see the road going through Kabul and prizes wealth generation over risk and pyrrhic deeds of principle. America will have one eye on Chinese influence in Central Asia; both powers' pursuit of influence in the region has already been likened to London and Moscow's 19th-century 'Great Game' diplomacy.
The New Silk Road is not currently deemed nearly as important as China's access to more established economies but, like bringing its currency to market in the City, it shows a bold move not only to secure investment on their terms but to build diplomatic relations through business. Like the London Yuan FX markets, China's New Silk Road will be a space worth watching.