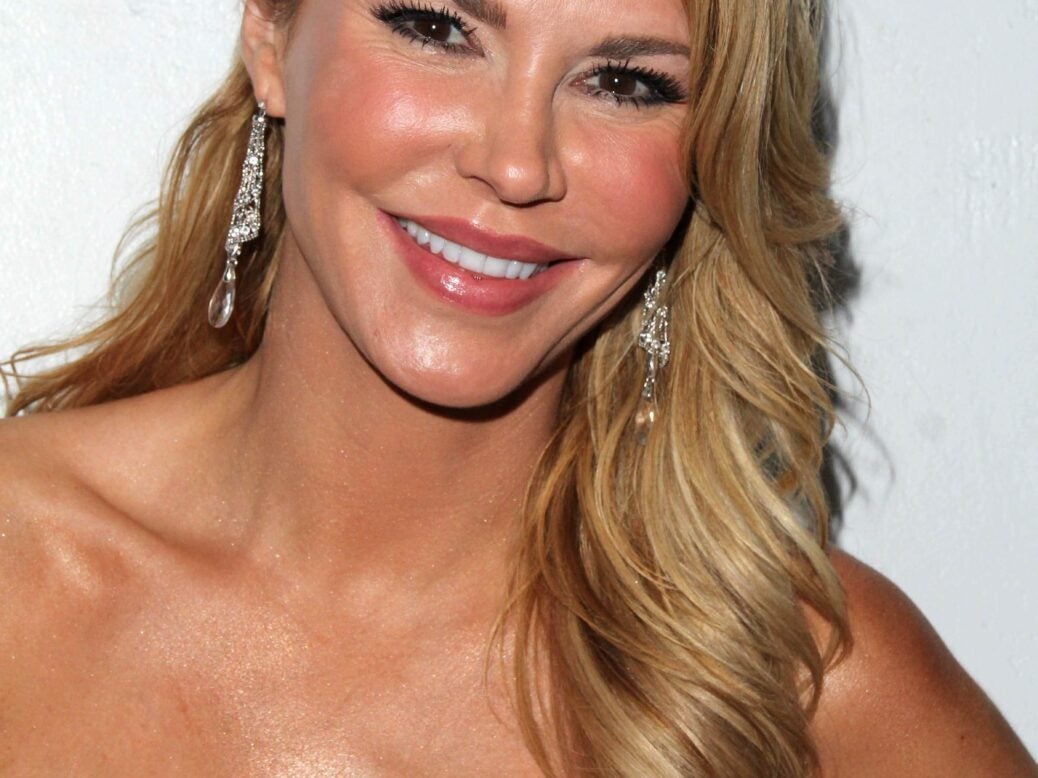 Former American model and current reality TV star Brandi Glanville's net worth is guesstimated to be $2 million.
The second of three children, Brandi L. Glanville was born to Guy Glanville and Judith Swinehart in Monterey, California, on November 16, 1972. The Sacramento-raised girl flew to Paris at the age of 16 in pursuit of a career in modeling and was signed on by Elite Model Management. Within one year, she was appearing on the catwalks of Paris, New York and LA. Her colourful modeling career, spanning 17 years, comprised working for Armani, Chanel and Gucci along with appearing in such magazines as Cosmopolitan and Glamour.
How did she make her millions?

Glanville first appeared on episode four of Bravo TV's Second Season of The Real Housewives of Beverly Hills, in 2011. After many appearances as a "friend of the Housewives", which increased her popularity with audiences, she was cast in the reunion episode of the show in January-February 2012. End of April 2012, Glanville replaced Camille Grammer as 'official Housewife' in the third season of The Real Housewives of Beverly Hills.
The outspoken Glanville's time on the show, before she left in the fifth season, was sensational because of her altercations with cast members such as Kyle Richards, Lisa Rinna and Lisa Vanderpump, which is the main reason for her to be cast in the show, in the first place. Glanville was brought back many times as a guest in the sixth season. Her salary was $175,000 per season for the show.
Going on to do more reality shows, Glanville made it to fourth place in Donald Trump's reality show Celebrity Apprentice (2015) and appeared on another titled Famously Single in 2016. Subsequently, she partnered Dean Sheremet, her friend and ex-husband of Leann Rimes, to come in third place in the Fox cooking series My Kitchen Rules (2017).
In 2013, she began a weekly podcast called Brandi Glanville Unfiltered and wrote two books titled Drinking and Tweeting: And Other Brandi Blunders and Drinking and Dating: PS Social Media Is Ruining Romance, in 2014. She was also writing a weekly column for NW (Australian celebrity magazine) around that time.
Glanville has two sons, Edward and Jake Austin, with actor Eddie Cibrian (whom she married in 2001). They divorced in 2010.
Her other TV shows include 90210 (2013, as herself) and Gay for Play Game Show Starring RuPaul (2017).
She has also acted in the films Missing at 17 (2013), The Hungover Games (2014) and Sharknado: The 4th Awakens (2016).