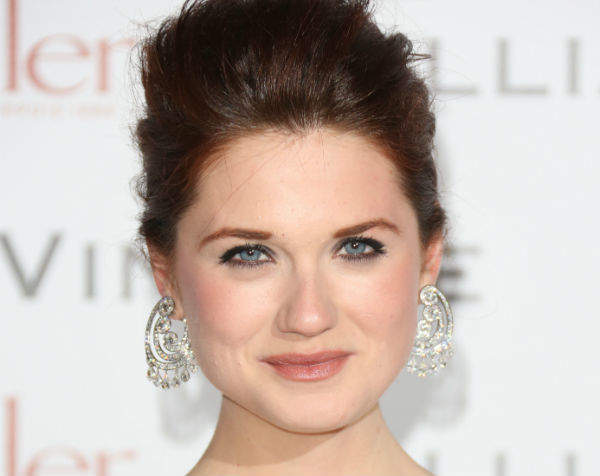 Author: Suren Prasad

Bonnie Wright is estimated to be worth £8 million.
Born in London to Wright & Teague jewellery company owners Gary Wright and Sheila Teague on February 17, 1991, Wright's film career started with the Harry Potter series when she successfully auditioned for Ginny Weasley's role in 2001.
Whilst starring in the first two films of the franchise, Wright also acted in two TV movies: Stranded (2002) and Agatha Christie: A Life in Pictures (2004).
She then starred in the third and fourth films: Harry Potter and the Prisoner of Azkaban (2004) and Harry Potter and the Goblet of Fire (2005).
In 2006, Wright lent her voice to the Disney Channel animation The Replacements.
In the fifth film, Harry Potter and the Order of the Phoenix (2007), Wright was given a central role to play, while in the sixth, Harry Potter and the Half-Blood Prince (2009), Wright played a starring role, with Ginny finally became Harry Potter's love interest.
Ginny's role was reprised for the last time in Harry Potter and the Deathly Hallows: Parts 1 & 2 (2010 and 2011). Wright won the Rodial Beautiful Awards' Most Edgy Look for this film and recieved worldwide acclaim for her performance in the critically and commercially successful franchise.
While acting in Deathly Hallows, Wright enrolled for the course of Film and Television Production Manager at London's University of the Arts: London College of Communication. She graduated with a Bachelor of Arts in 2012, and also directed Separate We Come, Separate We Go that same year.
Wright who also provided her voice for the Harry Potter video games, was one of 13 to act in all eight Harry Potter films. Author J.K. Rowling referred to Wright as part of her "Big Seven".
In 2013, she acted in two films: Before I Sleep and The Sea and also debuted on stage in The Moment of Truth.
Wright co-starred in After the Dark and starred in two short films How (Not) to Rob a Train and Sweat in 2014. She also lent her voice to the live-action animation My Dad Is Scrooge.
Owner of Bon Bon Lumiere, her own production company, she wrote and directed the short films Know Thyself and Fade to Gold
in 2014.
Wright's upcoming films include Those Who Wander, Who Killed Nelson Nutmeg? and The Highway is for Gamblers.