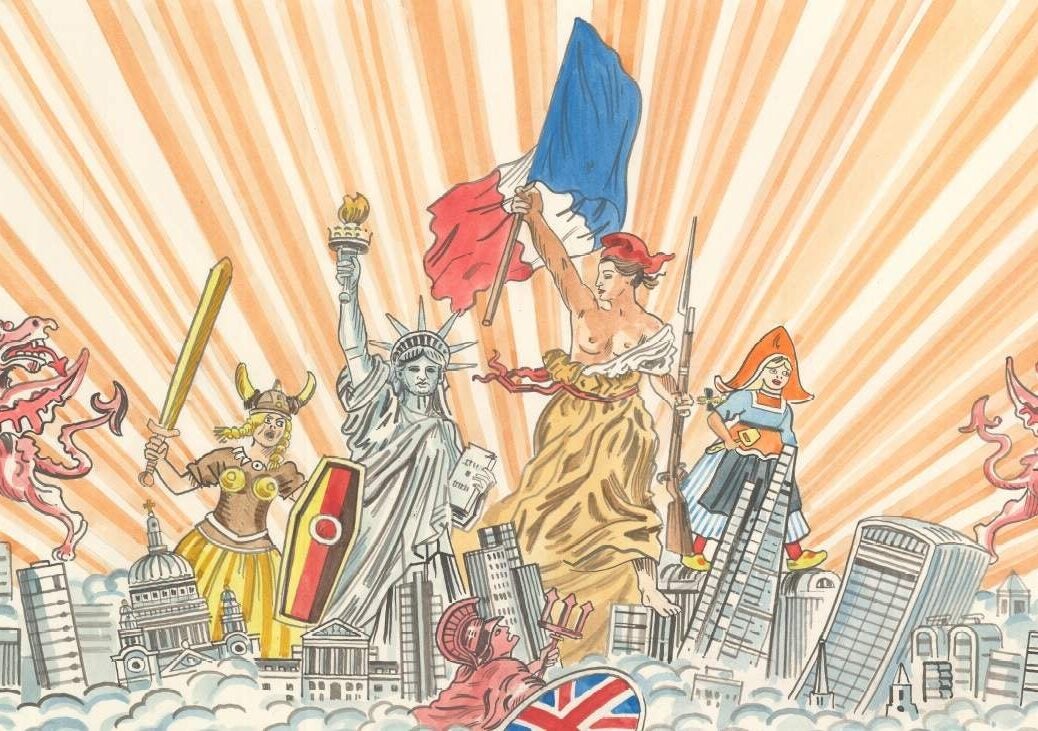 The siege of London has begun, and the January/February issue of Spear's reveals the contenders for the City's status as the world's financial centre, writes editor Alec Marsh
With Brexit fast upon us, the battle is on to steal the City of London's financial crown. Will it be Paris, will it be Frankfurt, or will the dark horses of Dublin, Luxembourg or Amsterdam prevail? Or will it be none of the above? That is the question which our cover story of the sixtieth edition of Spear's – out this week – addresses. Whatever the answer, what we do know is that the 'siege of London' has begun.
In search of answers the Spear's deputy editor Christopher Jackson heads to Dublin to take the pulse of the town; we also speak to Bloomberg's Stephanie Flanders, the preeminent economist and former minister Jim O'Neill and the financier and campaigner Gina Miller — and the New York-based head of Citi Private Bank Peter Charrington, among others. Pick up a copy of issue 60 to find out what's going to happen to London's financial crown.
We also meet Yanis Varoufakis in this golden edition — and the charismatic left-wing economist and former Greek finance minister doesn't disappoint. What's wrong with the global financial system? How doomed is the EU? Varoufakis has the answer.
What else? In an issue laden with riches we also have thrice-times-F1 World Champion Sir Jackie Stewart in our Midas interview slot, and we proudly introduce our new Good Life columnist, the actress, model and entrepreneur Elizabeth Hurley. Finally, we welcome the writer Tanya Gold to the Spear's fold.
Importantly, the January/February edition is also the moment when we review the talents of the Reputation Management Industry in our indices of reputation management lawyers and professionals. It's been a busy year for these men and women, as our qualitative research shows. Who are the new stars and which veterans of the industry are still standing after the blasts of hurricanes Pestminster, Harvey, Spacey and more? Turn to issue 60 to find out.
Finally, in addition to all of this, we also have the best in lifestyle: Jason Cowley, editor of the New Statesman, heads to Sardinia to test out a new species of sun-kissed luxury in the Mediterranean isle in an issue burgeoning in travel; John Arlidge heads to Abu Dhabi to explore the new Louvre; our foodie William Sitwell meets the gastronomic genius behind one of London's most exclusive restaurants — Marianne in Notting Hill — and we have the best spas to detoxify after the festive period from Jo Foley. If that isn't enough to lift the spirits we also take a dive into luxury shopping, and get behind the wheel of the McLaren 720S.
To buy a copy of Spear's head to selected news agents or WH Smith travel stores or subscribe here: https://www.spearswms.com/subscribe/