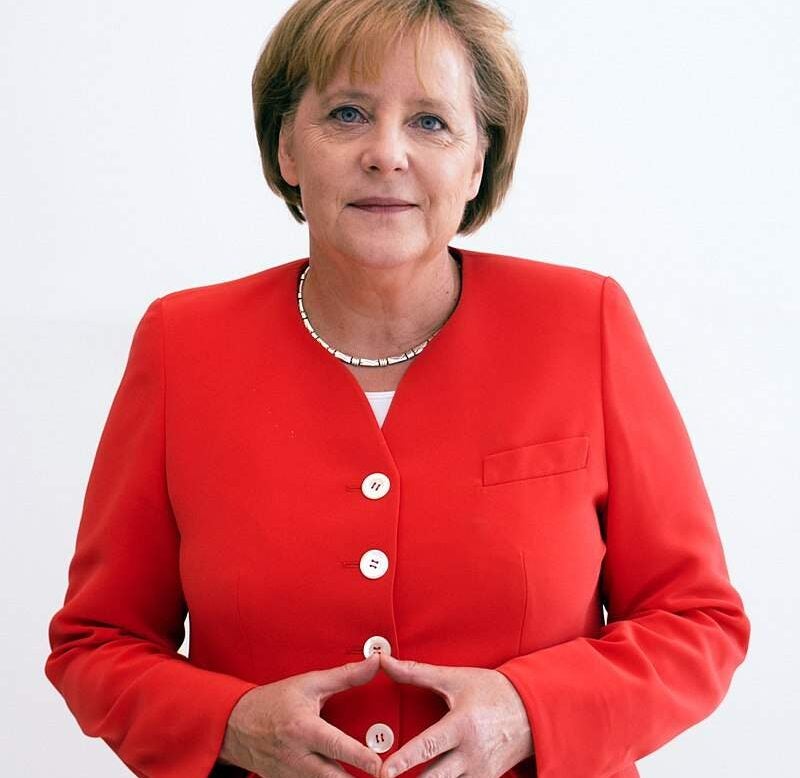 The first female Chancellor of Germany, Angela Merkel's net worth is estimated to be over £8.5 million.
Angela Merkel was born Angela Dorothea Kasner on July 17, 1954, in Hamburg, West Germany, to Berlin native/Lutheran pastor Horst Kasner (né Kaźmierczak; 1926-2011) and English/Latin teacher Herlind Jentzsch (born 1928; from Danzig—now Gdańsk, Poland). Her father moved the family to his newly received pastorate in Templin, East Germany when she was three months old. At school, Merkel excelled at Russian and Mathematics.
Her strict father insisted they join the GDR's youth organisations for a better future. Like most GDR youth, Merkel joined the Free German Youth (FDJ), the official youth wing of the ruling Socialist Unity Party. She later went on to obtain a degree in Physics from the University of Leipzig (1973-1978).
From 1978-1990, Merkel simultaneously studied and worked in Berlin-Adlershof, at the Central Institute for Physical Chemistry of the Academy of Sciences. Here, she became a member of the FDJ secretariat and Secretary for Culture. After earning her doctorate in Quantum Chemistry (1986), Merkel began working as a researcher.
Following the Berlin Wall collapse, Merkel joined the new party Democratic Awakening (December 1989). Soon, East Germany's first (and only) multi-party election saw her become Deputy Spokesperson of the new caretaker government headed by Lothar de Maizière. After German reunification, Merkel got elected to the Bundestag. In 1991, she was appointed by her mentor, Chancellor Helmut Kohl, as the Cabinet Minister for Women and Youth, and was later promoted to Minister for Environment and Nuclear Safety (1994).
Merkel was later made Secretary-General of the Christian Democratic Union (CDU) after Kohl's defeat in 1998 and soon conquered the Bundesrat with six victories out of seven elections in 1999. In 2000, she became the first female leader of a German party following Kohl's downfall.
In November 2005, Merkel became Chancellor of Germany, being re-elected twice, in 2009 and 2013. As President of the European Council in 2007, Merkel signed the Transatlantic Economic Council agreement with the US.
Merkel became the European Union's longest-serving head of government in 2014. She is also the only leader to have graced every G20 summit since the first one (2008).
Her awards include: Germany's Grand Cross of the Order of Merit, Special Class; President's Medal of Israel; Norway's Knight Grand Cross of the Order of Merit; the USA's Commander of the Order of Freedom; Jawaharlal Nehru Award for International Understanding (2009), the Charlemagne Prize for distinguished services to European unity (2008); and Indira Gandhi Peace Prize (2013).
Merkel also topped Forbes' list of "The World's 100 Most Powerful Women" (2006, 2007, 2008, 2009, 2011, 2012, 2013, 2014, 2015 and 2016), and was ranked second on Forbes' list of The World's Most Powerful People (2012 and 2015). She was also Time magazine's Person of the Year in 2015.
Comparisons have been drawn with "Iron Lady" Margaret Thatcher and her, with people calling her "Iron Frau" and also "Mutti" ('mum' in German).
The youngest German Chancellor since World War II and the present senior G7 leader, Merkel is married to quantum chemist Joachim Sauer (1998). Her first marriage to Ulrich Merkel in 1977 ended in divorce in 1982. Although Merkel has no children, Sauer has two sons.
In the 2017 federal election the CDU again became the largest party; Merkel is expected to form a Jamaica coalition with the FDP and the Alliance 90/The Greens.