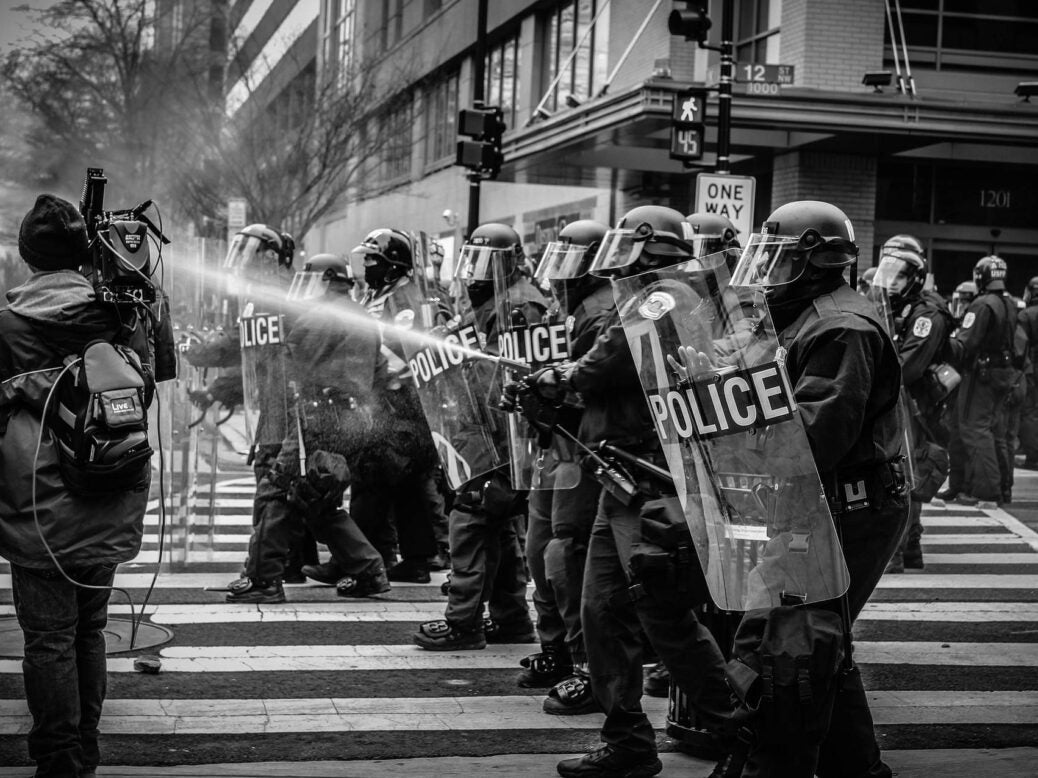 The recent protests are a wake-up call for HNWs, and they need to respond decisively
After months of living in the anxious discomfort of lockdowns, quarantines and economic devastation related to the Covid-19 pandemic, nerves were frayed to breaking point. Perhaps it's not surprising that all it took was one act of fatal violence by a US police officer, captured on video in excruciating detail, to unleash a wave of global protest movements.
Already it feels as though we are living in a different reality this summer compared to the spring. Though some cynics were quick to remark that Europeans appear much more eager to denounce racism in the US than in their own countries, the fact is that this event triggered a much broader historical recognition of the institutional structures that have sustained inequality.
It may be clichéd to point out that these protests have forced a moment of self-reflection for those living in comfort and privilege, but I would go further to argue that a decisive response is imperative.
Like an over-leveraged market, we are undergoing a sharp correction in our society. It would be a mistake to ignore and overlook the meaning of these events. There are going to be political ramifications from the unrest and possible further upheaval – none of which is good news for HNWs.
Despite the fact that George Floyd's killing took place thousands of miles away from the UK, many Britons also feel they are treated with impunity by the police, and do not have fair and equal access to opportunities as many others. This is not a bandwagon effect, and it is to our detriment to believe that a problem specific to the United States has merely been globalised.
Official figures show that police in England and Wales were three times more likely to arrest a black person than a white person and five times more likely to use force in 2018-19. According to the charity Inquest, 1,743 people have died following contact with the police since 1990, but no law enforcement officers have been successfully prosecuted since 1969.
The less visible structures of racial inequality in the UK are also reflected in exclusion from economic opportunities and access to public services, especially education, healthcare and justice. Sam Gyimah, a former minister, recently argued in the Financial Times: 'It can be too easy for those who make it to the top to claim that success is down to hard work, merit and knowing the unspoken rules of the game.
But the experience of many black people is one of deep-rooted discrimination… While it can be fraught to talk about race, it is not enough to not be racist. We have to be actively "anti-racist" and that requires action, not just intention.'
So what are some of the practical policy changes we could see in the coming years? The prime minister has already announced the formation of a commission to look into discrimination against black, Asian and minority ethnic (BAME) people in the education, health and the criminal justice systems.
Expectations are not very high that such a commission will produce recommendations that will satisfy the raw public anger we've seen.
If US event bears any influence, what we can expect is pressure for reparations and redistributive policies, which may involve the targeting of some areas of concern for the wealthier segments of society. This is not just theoretical. In studies and academic papers outlining policy options designed to combat racial inequalities, there is frequent discussion of the need to create inherited group advantages and disadvantages, to place significantly higher taxes on intergenerational transfer of wealth through estate inheritance, and to eliminate legacy admissions to academic institutions and other rules to prevent nepotism in the business sector.
In light of the extraordinary fiscal burdens of the coronavirus stimulus packages, there is similarly going to be significant pressure on offshore finance and a crackdown on overly aggressive tax mitigation strategies. This is an important moment for HNWs and families to show recognition of these problems.
Governments are not acting fast enough to reflect these changes in society, and this prompts a dramatic shift in how HNWs should be thinking about their charitable activities. This is a time to move away from vanity causes and mobilise resources towards bold impact causes.
In the coming years we can expect increasing interest in social change philanthropy, which is different in that success is measured not only by where money is given, but also the process by which it is given.
We need to see a higher-level effort to provide access to those usually excluded from participation in these grant-making programmes, and a broader recognition of the need to tackle systemic issues. There's a wide gap between philanthropy and the root causes of social and racial inequality. I am suggesting that this distance be reduced dramatically.
Read more
The Charities Aid Foundation: 'Covid-19 has been a huge shock to the charitable sector'
Billionaire parents go to war with Le Rosey, the world's most expensive school
The 'black swan' funds that cleaned up during the coronavirus crisis