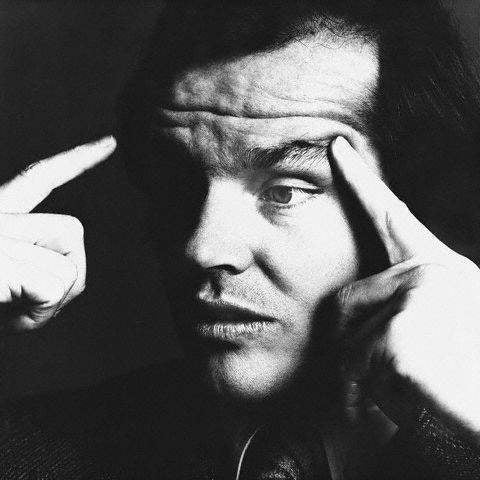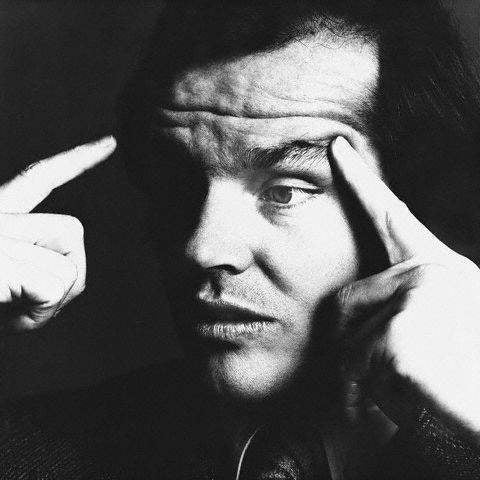 Versatile veteran Hollywood star and three-time Oscar winner, but what is Jack Nicholson's net worth?
Born to showgirl June Frances Nicholson in Neptune City, New Jersey, USA on April 22, 1937, John Joseph Nicholson was raised by his maternal grandparents Ethel May and John Nicholson in Manasquan, New Jersey.
Arriving in Hollywood as a 17-year-old to meet his mother who settled there in 1953, Nicholson began working as a mail clerk for Hanna-Barbera at the cartoon division of Metro Goldwyn Mayer studios. Refusing an animator's job, Nicholson decided to act, first appearing in the TV show NBC Matinee Theater (1956).
He then put in five years of military service (1957-62) in the Air National Guard, during which time he acted in his first movie The Cry Baby Killer (1958).
Soon followed many low-budget films such as Too Soon to Love, The Wild Ride and Studs Lonigan (in 1960), The Broken Land (1962), The Terror (1963), Flight to Fury (1964, writer), Back Door to Hell (1964), The Shooting (1966 TV film), Ride in the Whirlwind (1966 TV film, writer), Hell's Angels on Wheels (1967) and Psych-Out (1968).
Nicholson also wrote the screenplays for The Trip (1967) and Drive, He Said (1971).
His breakthrough came with the hit Easy Rider (1969) followed by a string of starring roles in The Rebel Rousers (1970), Five Easy Pieces (1970), Carnal Knowledge (1971), A Safe Place (1971), The King of Marvin Gardens (1972), The Last Detail (1973, Best Actor at Cannes), Chinatown (1974), The Passenger (1975) and The Fortune (1975).
Soon emerged his most memorable roles with One Flew Over the Cuckoo's Nest (1975, Academy Award or Oscar for Best Actor and David di Donatello Award for Best Foreign Actor) and The Shining (1980).
Nicholson next stormed the box office as the 'Joker' in the 1989 blockbuster Batman. He earned over $60 million because of a percentage he negotiated from Batman's gross earnings.
The 1990s brought Nicholson three more superhits—A Few Good Men (1992), Wolf (1994) and As Good as It Gets (1997). The third won him the Oscar, Golden Globe, Satellite and SAG Awards in the Best Actor category.
Other starring films include: The Missouri Breaks (1976), Goin' South (1978, director), Reds (1981), The Border (1982), Terms of Endearment (1983, Oscar for Best Supporting Actor), Heartburn (1986), The Witches of Eastwick (1987, Best Actor Saturn Award), The Two Jakes (1990), Hoffa (1992), About Schmidt (2002), Anger Management (2003), Something's Gotta Give (2003), The Departed (2006) and The Bucket List (2007).
Three Oscars (1976, 1984 and 1998) crown Nicholson's huge award list of three BAFTAs (1975, 1977 and 1983), six Golden Globes (1975, 1976, 1984, 1986, 1998 and 2003), one Grammy (1988), one SAG (1997), a Lifetime Achievement Award (1994) and the Cecil B. DeMille Award (1999).
His TV appearances include Tales of Wells Fargo, Sea Hunt and Bronco (in 1961), Dr. Kildare (1966) and The Andy Griffith Show (1966-67).
Nicholson's four-wheel property comprises an Alfa Romeo, a Rolls Royce, a Chevrolet, a Ford and a Mercedes Benz.
An avid art collector, Nicholson's indulgence—estimated at over $100 million—includes Warhol, Picasso and Matisse.
Nicholson's real estate possessions consist of four properties in Mulholland Drive (including Marlon Brando's one-acre estate, bought for $5,000,000 in 2005), a house in Hollywood Hills, L.A. (bought for $49,000 in 1973), a condo in Venice, L.A. (bought for $327,000 in 1989 and co-owned since 1993), a 28-acre, $4.25 million property in Malibu, California, an oceanfront property in Kailua, Hawaii, three houses in Aspen, Colorado (including an 1895 Victorian-style mansion) and over 2.5 acres in Shasta County, California.
Married to actress Sandra Knight between 1962 and 1968, Nicholson has a daughter with her. He also has four other children through relationships with actresses Susan Anspach, Winnie Hollman and model Rebecca Broussard. Notable is his 17-year relationship with actress Anjelica Huston.