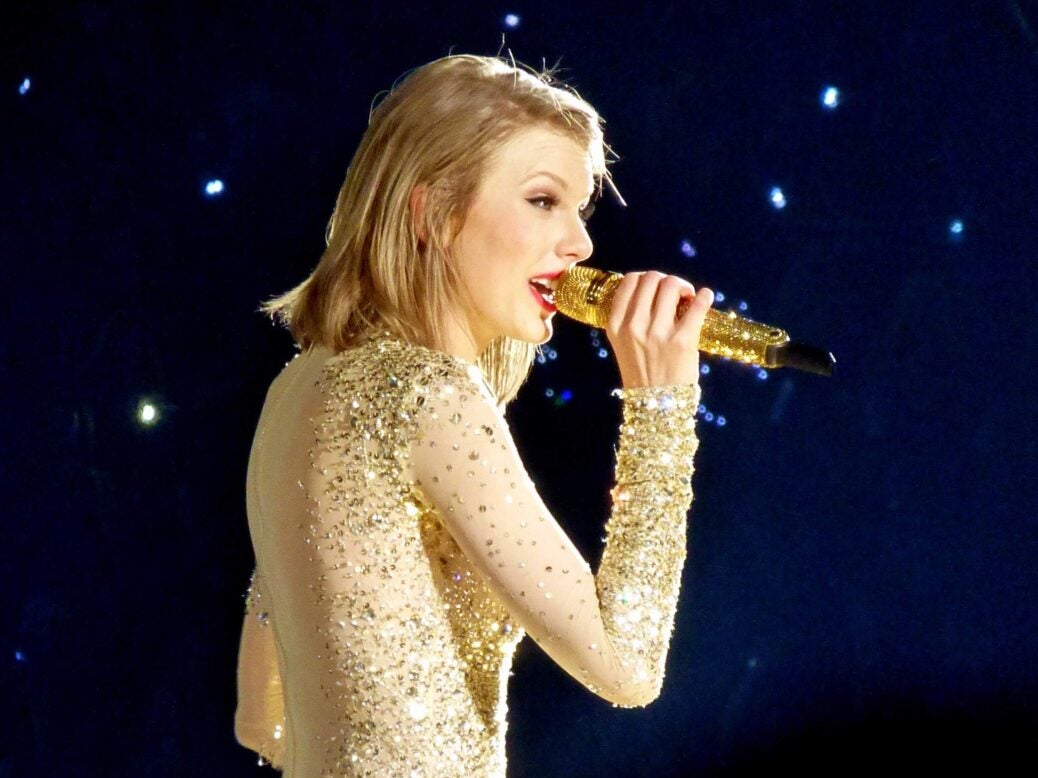 Born in Reading, Pennsylvania to Andrea Gardner Finlay and Scott Kingsley Swift on December 13, 1989, She began performing in musical theatre productions from the age of nine, while going for vocal and acting lessons in New York, but what is Taylor Swift's net worth?
Inspired by Shania Twain and Faith Hill, Taylor Swift was drawn to country music and, at 12, began taking guitar lessons. She also modelled for Abercrombie & Fitch, and one of her original songs made it to Maybelline's compilation CD.
After Swift secured an artist development deal with RCA Records, her financial advisor dad transferred to Merrill Lynch's Nashville branch, while relocating the family to Hendersonville, Tennessee.
Accommodating her music schedule with homeschooling, Swift began working with country songwriter Elizabeth 'Liz' Wagner Rose (who co-wrote 20 of Swift's singles).
At 15, Swift collaborated with Scott Borchetta's independent label Big Machine Records to release Taylor Swift (2006). Her eponymous debut album spent 157 weeks at fifth rank on Billboard 200 (the longest by any album in the US that decade). One of the album's chartbusters, "Our Song", made Swift the youngest solo writer and singer of a chart-topper. She also won the Nashville Songwriters Association's Songwriter/Artist of the Year (2007) for Taylor Swift—the youngest to be so honoured.
Her subsequent albums are Fearless (2008), Speak Now (2010), Red (2012), 1989 (2014) and Reputation (2017). With Fearless, Swift became the youngest Album of the Year winner. She co-produced Speak Now, besides being the sole lyricist. With 1989, Swift became the first woman to win album of the year twice. Last album Reputation sold two million copies worldwide in just the first week.
In 2009, she made Billboard's Artist of the Year and the Country Music Association awarded her Entertainer of the Year (youngest artist to win the accolade). Swift also became the second female artist, after Mariah Carey, to debut multiple songs in the top five of Billboard Hot 100 in one year.
Her vast award list includes eight Academy of Country Music Awards (2007-2015), 35 BMI Country Awards (2007-2014), 12 Country Music Association Awards (2007-2017), 19 American Music Awards (2008-2015), 25 Teen Choice Awards (2008-2015), seven MTV Video Music Awards (2009-2017), 32 BMI Pop Awards (2009-2018), 23 Billboard Music Awards (2009-2018), one Hal David Starlight Award (2010), 10 Grammy Awards (2010-2016), six Guinness World Records (2010-2017), two Billboard Women in Music Awards (2011 and 2014), four American Country Awards (2013), two FiFi Awards (2013 and 2015), four World Music Awards (2014), one Glamour Award (2014), Elle Style Awards 'Woman of the Year' (2015), one BRIT Award (2015) and one Emmy Award (2015).
The world's top-earning celebrity in 2016 with a $170 million fortune, Swift has donated to Red Cross, Tennessee Disaster Services, cancer and AIDS research, and children-related charities. (Forbes)
She became the youngest woman on Forbes' 100 most powerful women list (2015) and topped the rankings of Forbes Celebrity 100 (2016).
Swift's roles in films include Valentine's Day (2009), The Lorax (2012) and The Giver (2014), while TV appearances include CSI: Crime Scene Investigation (2009) and New Girl (2013).
Target, Diet Coke, Sony Cybershot, CoverGirl, Apple, Elizabeth Arden, Keds, Papa John's Pizza and Walgreens are some of her various endorsements.
Swift owns multiple apartments worth about $50 million in Tribeca, New York City, a country penthouse in Nashville and the Samuel Goldwyn estate above Beverly Hills. She recently sold her Beverly Hills home ($4 million), another Nashville home ($2 million), her Massachusetts mansion ($5.7 million) and her Rhode Island oceanfront mansion ($18 million).