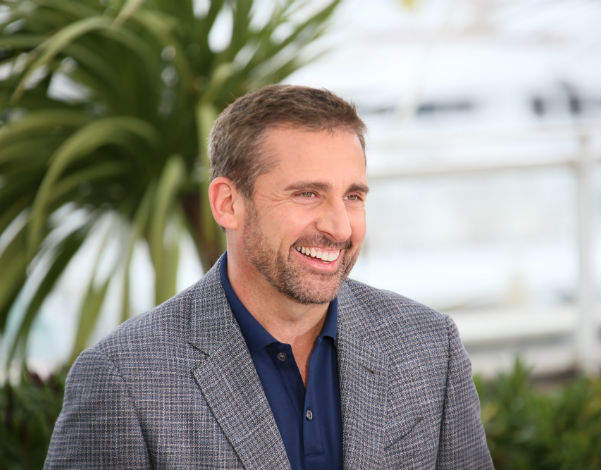 Author: Suren Prasad

Born and raised in Massachusetts, Steve Carell is reported to be worth £34 million. He began his career with the comedy musical Knat Scatt Private Eye (1986). Joining the Chicago troupe The Second City in 1991, he made his film debut the same year in Curly Sue.
Carell subsequently forged his career in The Dana Carvey Show (1996), later appearing in sitcoms such as Over the Top (1997), Just Shoot Me! (1997-2003) and Watching Ellie (2002-2003), followed by the films Melinda and Melinda (2004) and Bewitched (2005).
A regular correspondent for The Daily Show (1999-2005), Carell's first key role in the 2004 hit Anchorman: The Legend of Ron Burgundy impressed producer Judd Apatow to sign him for The 40-Year-Old Virgin (2005). Collecting £70 million, the movie earned him an MTV Movie Award for Best Comedic Performance and nomination for the WGA Award for Best Original Screenplay.
Carell starred in the NBC remake of the British 'mockumentary' The Office (2006-2011) that went on to draw top ratings as well as earning him a Television Critics Association Award and a Golden Globe in 2006 and six Primetime Emmy nominations. Carell also wrote two episodes of The Office, with "Casino Night" winning him a WGA Award.
Carell later acted starred in Little Miss Sunshine (2006) and Dan in Real Life (2007).
In 2007, Carell starred in the costliest comedy film ever made, Evan Almighty.
Furthermore, he voice-acted in Over the Hedge (2006), Horton Hears a Who! (2008), Despicable Me (2010) and Despicable Me 2 (2013).
Branded a member of the "Frat Pack" by Hollywood, Carell excelled in the role of a bumbling spy in Get Smart (2008).
His subsequent films include Dinner for Schmucks (2010), Date Night (2010), Crazy, Stupid, Love (2011), Seeking a Friend for the End of the World (2012), The Incredible Burt Wonderstone (2013) and The Way Way Back (2013).
In 2014, Carell starred in the acclaimed Foxcatcher. Following extensive commendations at Cannes, he was nominated for Best Actor at the Golden Globes and is in line for an Oscar.
Signing a three-year contract with Universal Media Studios, Carell started the TV division of his Carousel Prods., which was also responsible for The Office.
Carell has been married to old friend and ex-colleague Nancy since 1995 and owns the Marshfield Hills General Store in Massachusetts, a Los Angeles Mansion and a Land Rover.