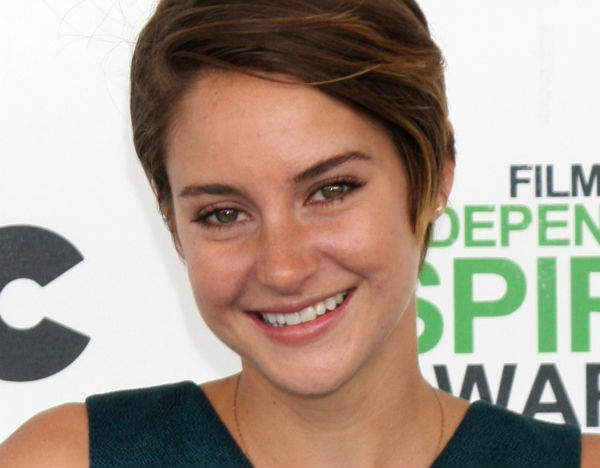 Author: Suren Prasad

Shailene Woodley is estimated to be worth £6.2 million.
As early as 2002, Woodley began landing small roles on TV shows like Without a Trace and The District. She also had a short-lived role in Fox network's The O.C. (2003-2007).
In 2005, for her performance in A Place Called Home, she was nominated for a Young Artist Award for Best Leading Young Actress in a TV Movie, Miniseries or Special.
Her performance in Felicity: An American Girl Adventure (2005), garnered her a second nomination in the same category. She later appeared on NBC's Crossing Jordan, along with other high profile TV series including the sitcom Everybody Loves Raymond, My Name is Earl and CSI: NY.
Woodley then broke through with her debut film The Descendants (2011) alongside George Clooney. She gained a Golden Globe nomination for Best Supporting Actress, the Independent Spirit Award and the National Board of Review Award. She also won the Trophée Chopard and the MTV Movie Award for Best Breakthrough Performance.
For her performance in The Spectacular Now (2013), Woodley secured the Special Jury Award for Acting at the 2013 Sundance Film Festival and was nominated for an Independent Spirit Award for Best Female Lead.
She also starred in White Bird in a Blizzard, first screened in January at the 2014 Sundance Film Festival, and mesmerised audiences in The Fault in Our Stars (2014). The film achieved box office success along with positive reviews for Woodley's performance, winning her a Hollywood Film Award for Breakout Performance at the 18th Hollywood Film Awards in November.
Woodley subsequently performed to positive reviews in action film Divergent (2014). The film rose to number one in its opening weekend.
A sequel, The Divergent Series: Insurgent, with Woodley reprising her role, will be released in March 2015 with the two-part finale, The Divergent Series: Allegiant (Part 1 and Part 2) scheduled for release in March 2016 and March 2017 respectively.
Woodley's net worth for 2015 is estimated to stand at £6 million.